It started in 1996 with a couple of lighted Christmas balls hanging in a tree outside Jonathan and Anne Smith's house in Sunset Hills.
Since then, it's grown. Oh my goodness, how it's grown.
And Justin Smith — the younger of the Smiths' two children — has grown along with it.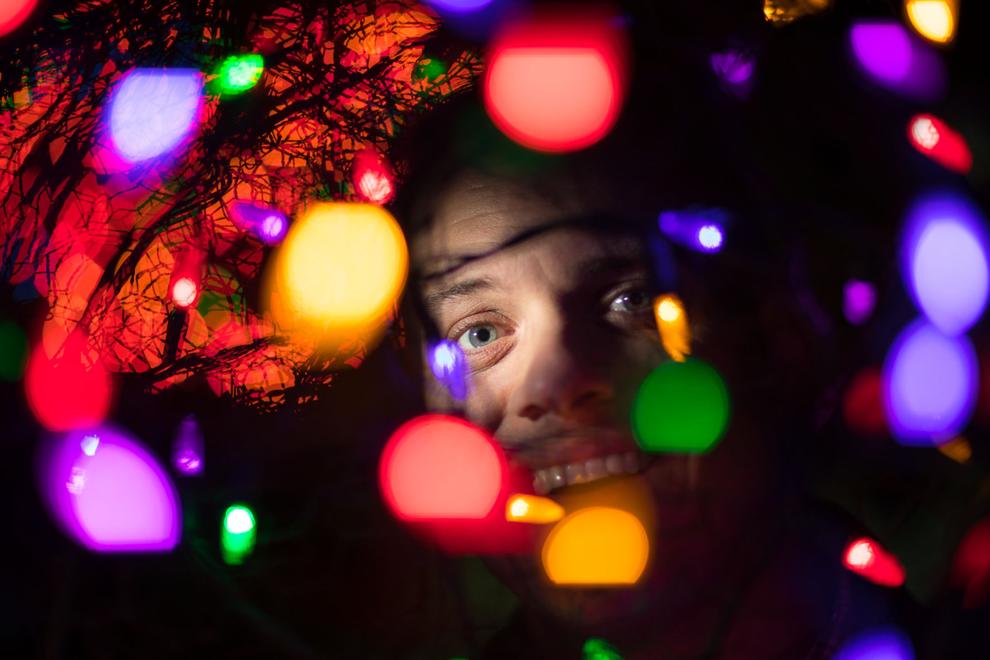 Justin, now the father of three, isn't sure how many of the ornamental balls have been made using the Smiths' directions, but he thinks it must be at least 10,000.
Many of them are in Sunset Hills. But there are some in other neighborhoods. And cities. And states.
"We've even gotten pictures from overseas," he says.
But it all started with the Smiths, and that's important to him.
"If it were all decoration and community, it would mean a lot," Justin says. But the addition of food donations — collected for Second Harvest Food Bank at several neighborhood locations during the holidays — and the annual Running of the Balls, makes it even more special.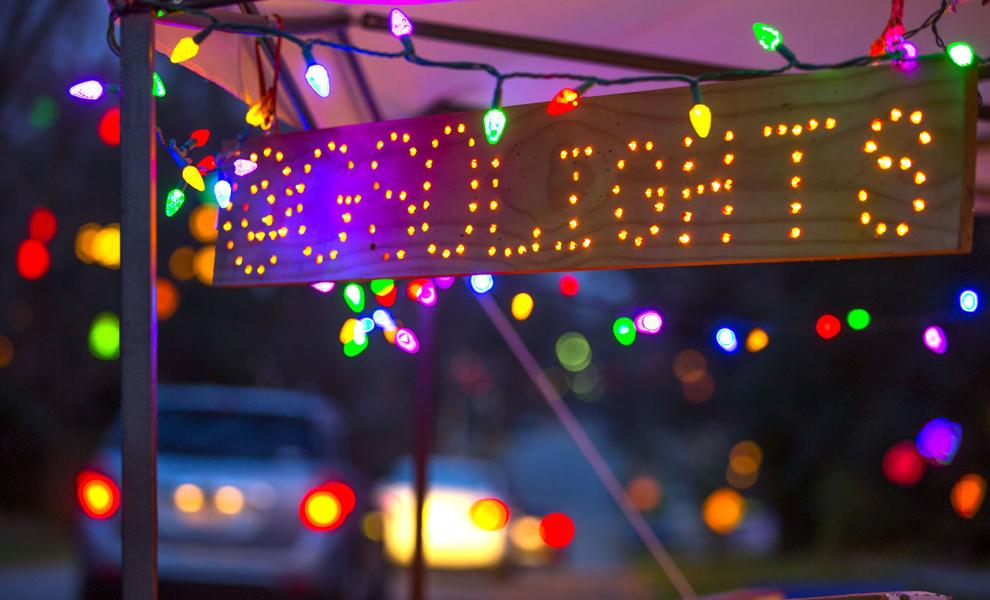 "We are big fans of being good stewards of your dollars," says Smith, who works with his parents as a financial planer in Smith Partners Wealth Management. "I think it's one of these rare things where the dollars that come in and the food that comes in wouldn't have necessarily been given otherwise. ...
"It's just fun to have that be a part of our family dynamic."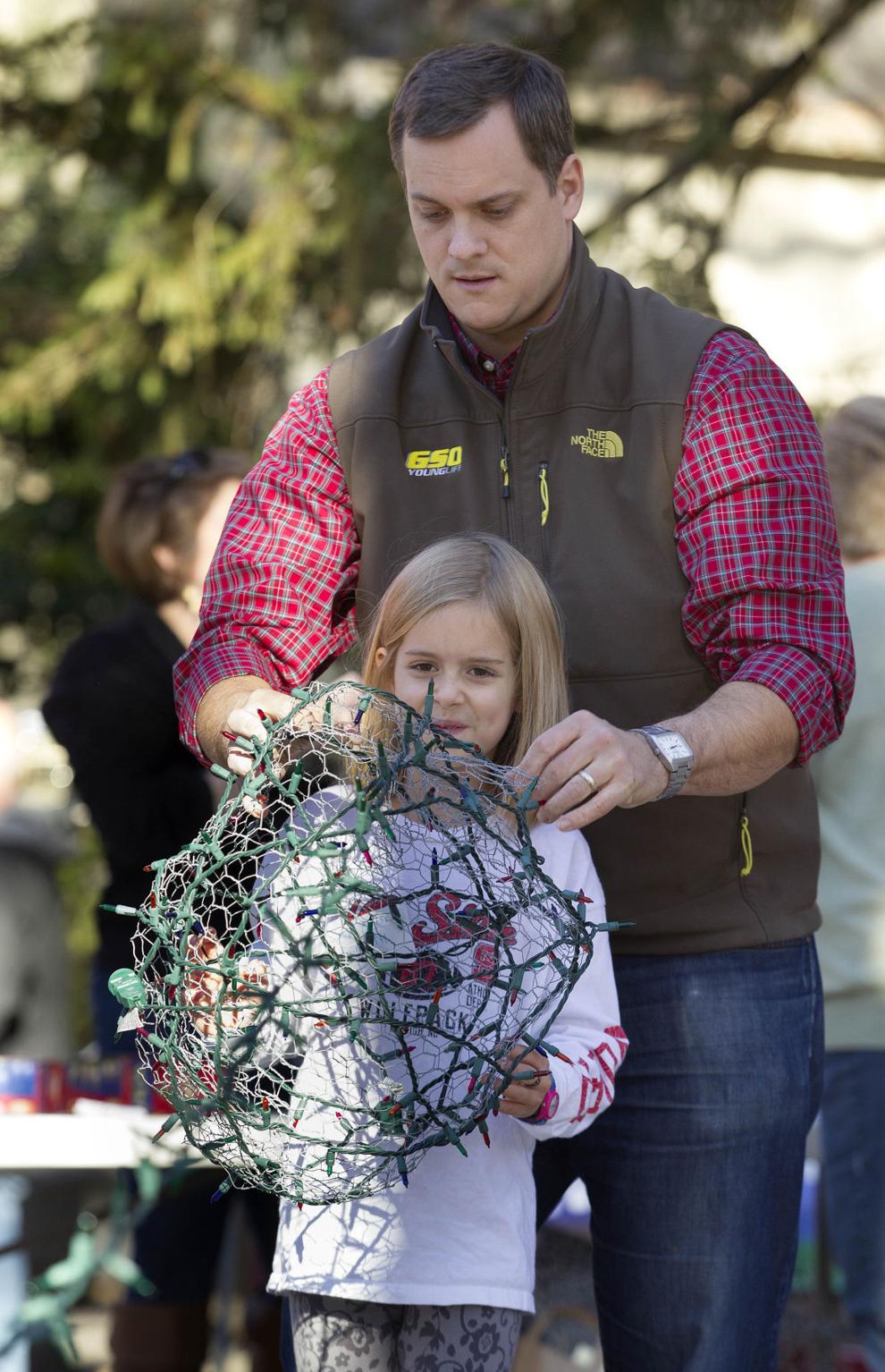 How the Christmas lighted balls got their start is the stuff of Greensboro legend. Smith was a student at Grimsley High School when his sister, Ali, came home from N.C. State and told her father about some decorations she had seen in Raleigh.
The family got chicken wire and lights and went to work making their own version.
For a few years, the Smiths were the only ones hanging the ornaments in Sunset Hills. Then neighbors started asking for instruction. After a while, the block party was born, giving neighbors and others in the community a chance to make their own ornaments.
A neighbor, Marlene Pratto, suggested a food drop-off for people driving through to see the lights, and that grew to several locations. Then Nick Loflin raised the idea of a race, also benefiting the food bank.
The math on how many meals the holiday display provides is a little tricky, Smith says. "We base it on how many meals that the food bank thinks they can get out of a pound of food. Then how many meals they can provide out of a dollar.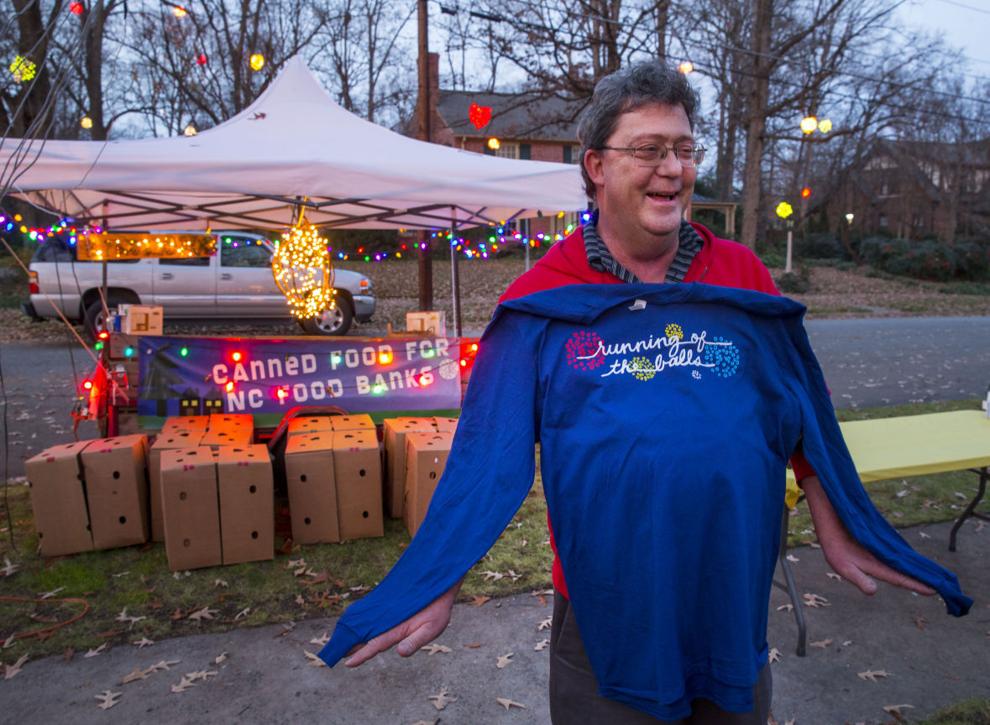 "I think we had close to 500,000 meals provided last year. I think we're going to cross over — cumulative — 2 million meals this year."
The impact on residents of Sunset Hills? It's brought them together. The project is theirs now, too, and the Smiths no longer have to be "mayors of Lighted Christmas Ball-ville."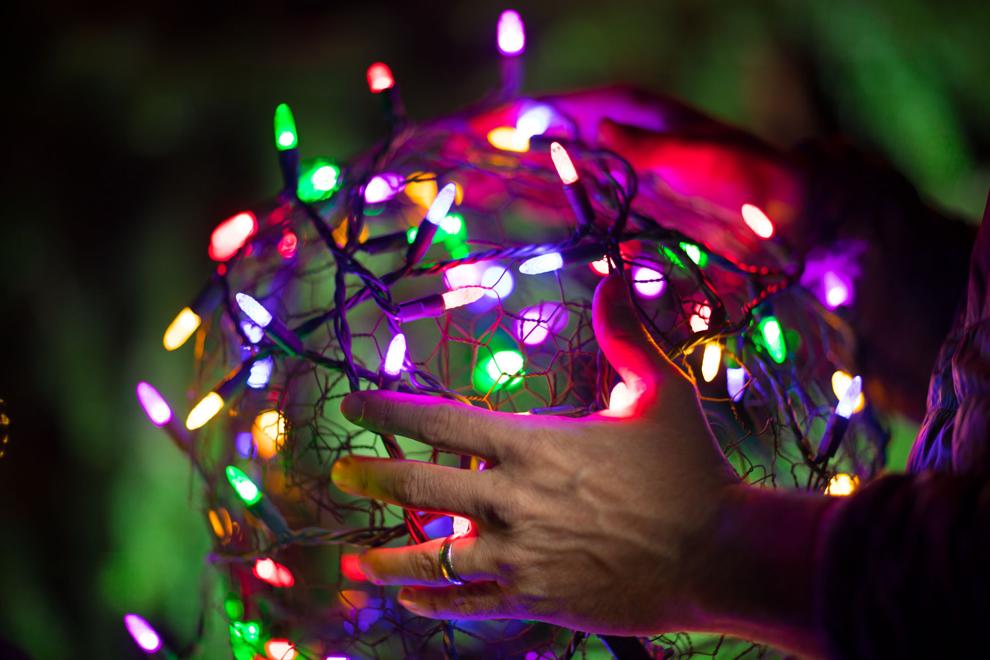 The impact on Justin Smith's family is even more profound. He and his wife, Millie, have 10- and 7-year-old daughters and a 4-year-old son. "And it really is funny," he says. "They've grown up thinking this is just what people do. They go up in the attic with me and get out all the lighted Christmas balls."
They have maybe 24 or 25 tree balls for the family's home in Hamilton Forest — which has lots of big trees, of course.
Even more important, the children have "captured a heart for homeless and hungry friends."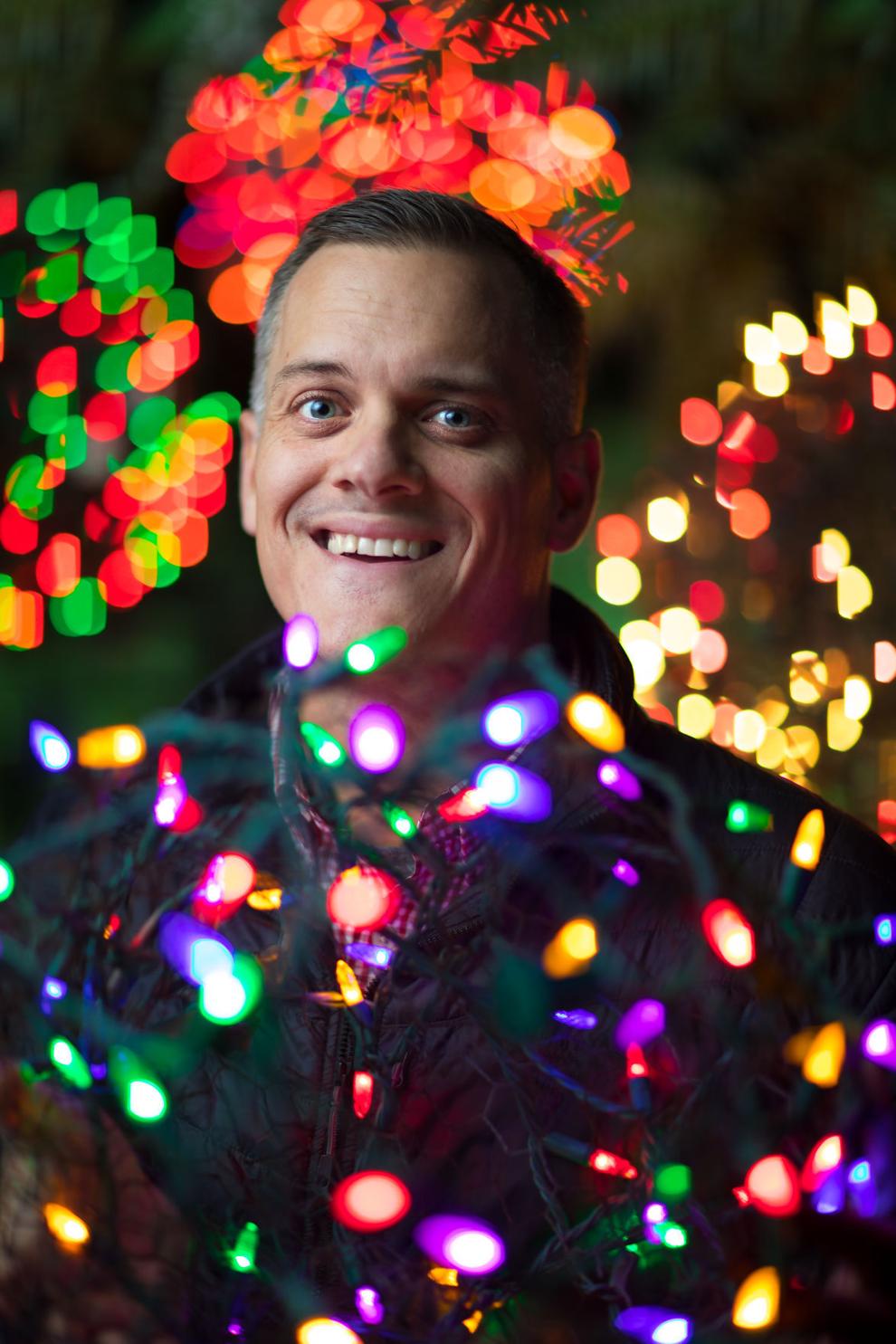 It's good to be able to tell them that the lights are an extension of what Christmas is about, Smith says. "It's about loving God and loving others. And it's about fun.
"We just stumbled into this. … We didn't have this grand vision. I think if we had, we'd have probably been, well, that's a little much.
"My dad always says: 'What if your best idea turns out to be 100 times better than you thought it could?' This one is more than 100 times better."
Teresa Prout is a former newspaper editor and reporter who works as a freelance writer in Greensboro.