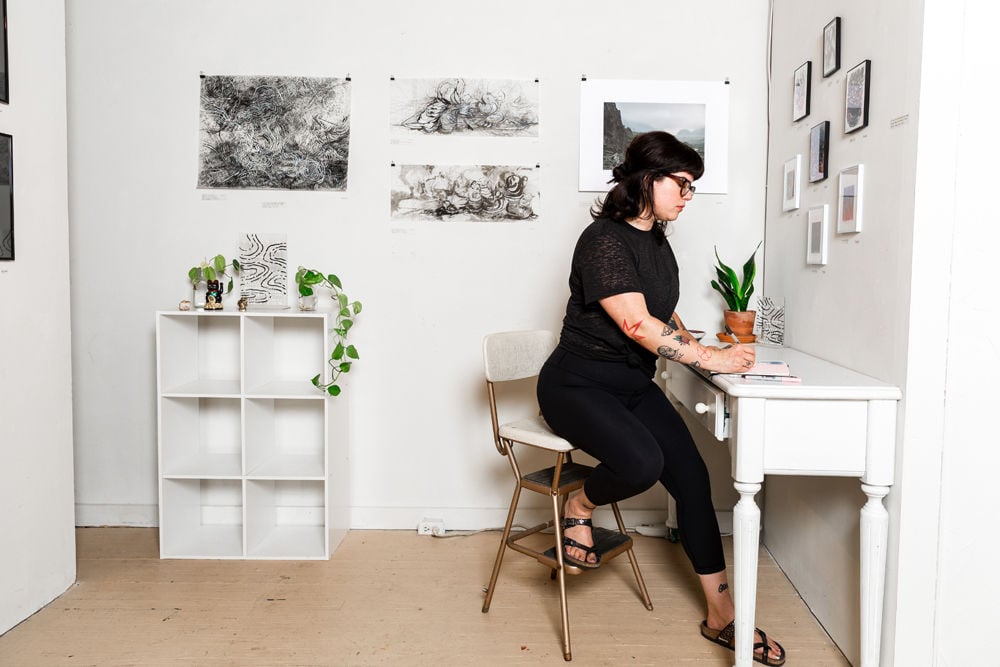 Greensboro artist Tristin Miller is known for creating connections.
A frequent vendor at craft and artisan fairs in neighboring cities, she wanted to bring the sense of community that they foster to Greensboro.
So in 2011, she started one, with the help of social media and her connections in the art world. Now in its eighth year, the Hand to Hand Market is Greensboro's largest indie craft fair and a holiday-season staple, drawing artisans and buyers from across the region.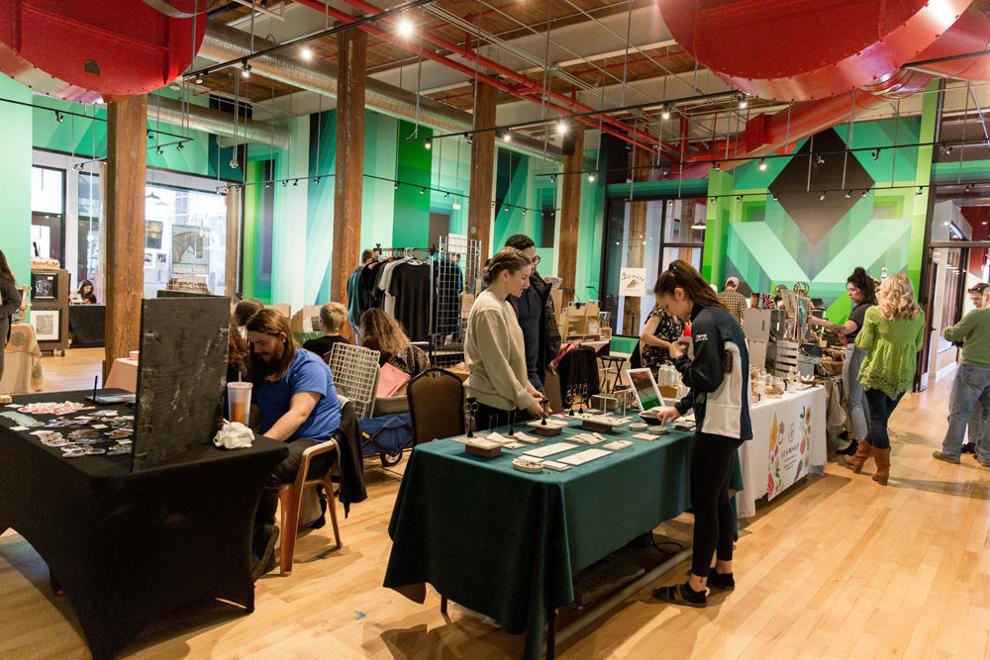 "We have people who make wonderful handmade goods in Greensboro," Miller says. "I decided to create a craft fair to give them a platform to showcase their work. It's not just about buying objects; it's about going to someone's booth, talking to the artist, and then making a choice to support them. It creates community."
In 2015, Miller made her own "zine" from her sketchbooks and journals. Zines are small, self-drawn, self-written, and self-published magazines that are produced using a photocopier. Her creation, "Finding a Place and Trusting It for a While," reconnected her to both the zine community and Greensboro.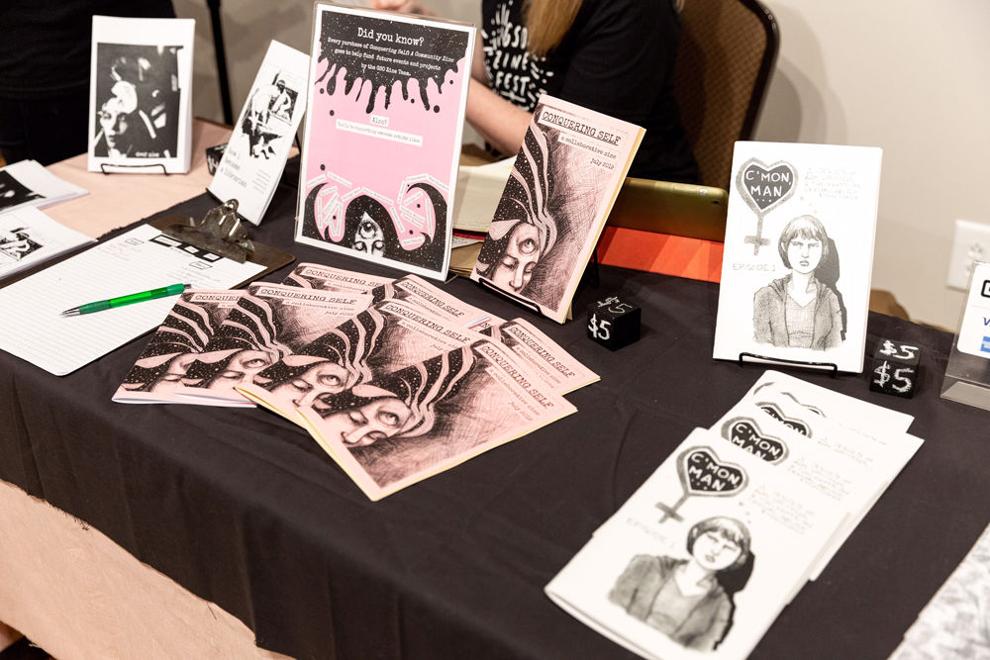 In recognition of that bond, she decided to launch a festival celebrating the zine. Now an annual event, the Greensboro Zine Fest drew more than 600 fans in July — giving them a chance to buy and learn from zine-makers all over the East coast.
In March, Miller and Acme Comics manager Jermaine Exum started another community venture: Comics Life, a comic conference designed to get back to the storytelling behind the best comics and graphics novels.
"Everything I make is a form of storytelling," Miller says. "The intention behind Comics Life was to avoid the retail saturation of a traditional comic conference and get back to the myth and storytelling at the heart of a great comic. We intended it to be a new experience."
The downside to community organizing, she says, is that it's time-consuming; she had no free time to create her own art. So she made a bold move: She stepped away from teaching art to open an exhibit at Artmongerz, a cooperative downtown gallery that showcases local art and artists. Since First Friday on July 5, Miller has displayed, sold, and created her own drawings and paintings in the space.
"Creating my own art is non-negotiable for me," Miller says. "It's something I committed to as a little girl and have taken steps toward all my life, in school and in practice. You can't invest in something to that extent and use it as a hobby.
"I see myself as a creative entrepreneur," she adds, "in both the events I plan and my personal art. This space gives me another way to be in that role."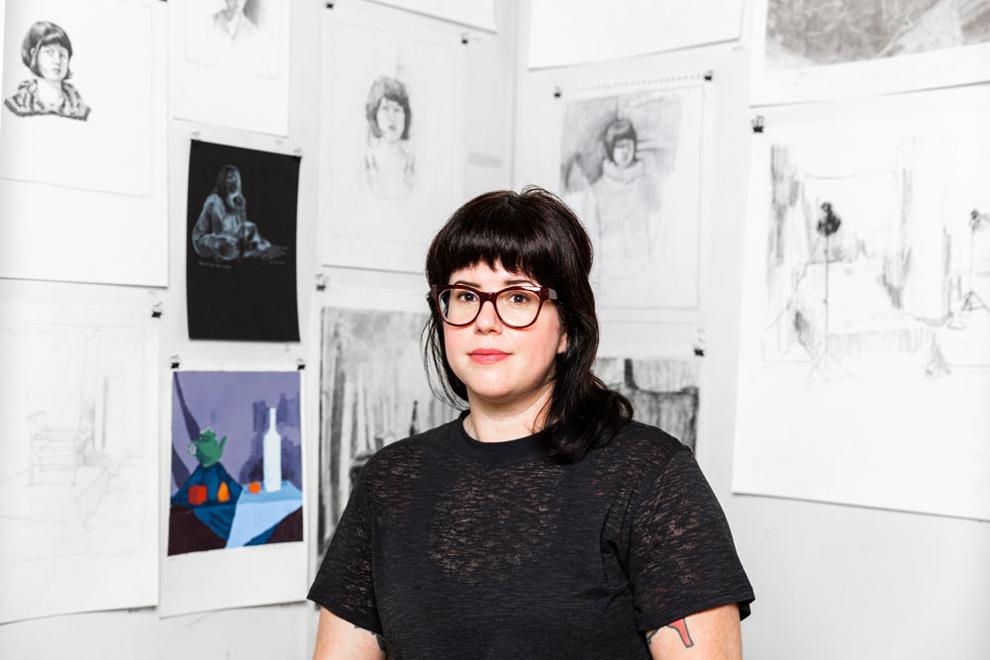 Formally trained in painting and drawing at UNCG, Miller works in a variety of media: watercolor, mixed media, printmaking, painting. The white, art gallery–style walls of her Artmongerz space showcase her work across a broad spectrum of media, in both the abstract and the representational.
"I wanted this space to feel like an art gallery," she says. "I love being a curator, and this opportunity lets me do some of that with my own art. Every quarter, I plan to rotate in a new collection."
Lining some of the walls are pen and ink, charcoal, and pencil drawings, some of them self-portraits. "Beginner's Mind," an ink on Mylar piece, has the feel of a storm brewing. Her hallmark gel pen swirls on a digital print of a Norwegian waterway evoke evaporation and the power of water. The quick, gestural strokes of Miller's watercolors also suggest water and energy.
In practice, Miller's creativity meets practicality. Rather than rely on a sudden burst of inspiration, she says, art should be a daily exercise.
"There are no 'Aha!' moments. I just draw and paint as much as possible and look for the metaphor later," she says. "Making art ebbs and flows, but the sensitivity doesn't stop — it's just a matter of how to get it out. Drawing and painting is a way to do that, and hopefully, it can create a new vision for someone else."