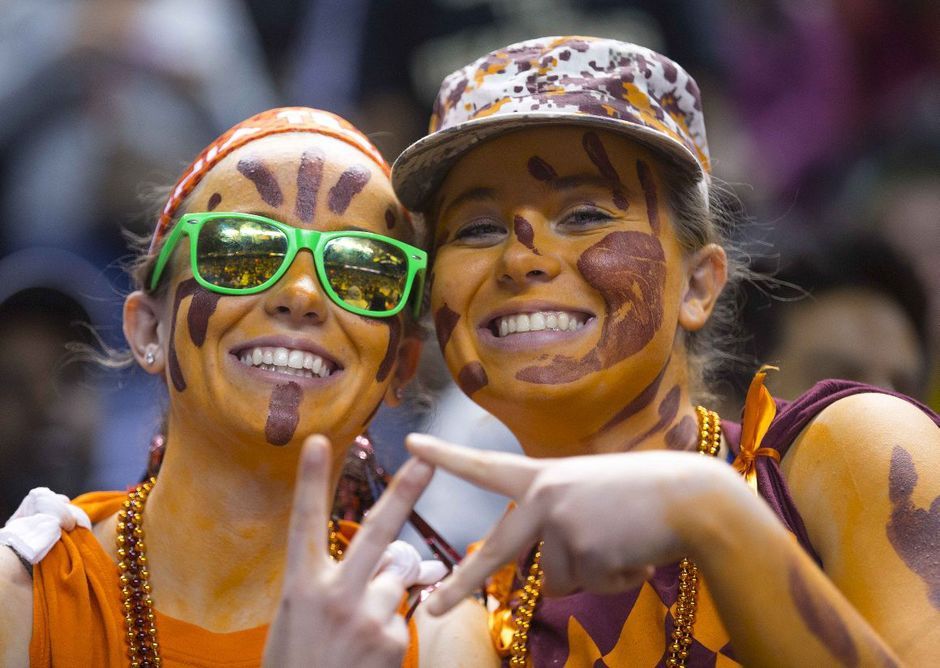 So, what are visiting ACC fans going to do all afternoon in Greensboro?
It's cool and drizzly, not ideal for outdoor activity.
The ACC tournament's new schedule shifts semifinal games to this evening and the final to Saturday night.
In the past, today would have been quarterfinal day with two games this afternoon and two this evening.
Semifinals would have tipped Saturday afternoon. The final game was Sunday afternoon.
Now fans are free all day today and Saturday. What are they doing?
Well ... they can visit the Greensboro Science Center and International Civil Rights Center & Museum. Or the ACC Hall of Champions. They can see Blandwood. They can go to the movies. There are a lot of attractions.
I think hanging out in a downtown bar, watching other conference tournament games, is a good option.
But, let's face it. All this free time is a challenge for Greensboro. When the tourney goes to Washington next year and then to Brooklyn for 2017 and '18, fans might have more options.
But it's also a big opportunity for anyone who's got an attraction to promote.
There are a lot of people in town with nothing to do all day. Reach out and grab them.
I'd be interested in hearing how some have succeeded.