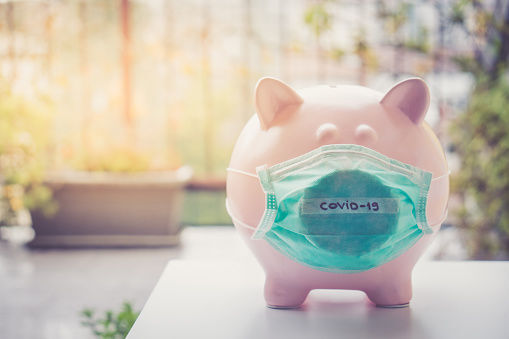 GREENSBORO — Guilford County commissioners have set aside $500,000 for grants to local nonprofit arts groups hurt by the COVID-19 pandemic.
Commissioners on Thursday night revised their federal CARES Act spending plan to allocate the money. The vote was 8-1, with Alan Branson voting no.
Since March, the pandemic and resulting government ban on large gatherings have forced music, theater and visual arts groups to cancel performances and exhibitions. That has cost them revenue from ticket, art and concession sales.
The grant money comes from $93.7 million the county has received from the federal government to offset lost revenue and other harm inflicted by the pandemic.
Commissioners previously had set aside $5 million of that money for nonprofit organizations in general and have distributed half of that.
The $500,000 for nonprofit arts organizations comes from the remaining $2.5 million.
"We were immensely grateful to the commissioners," said Laura Way, president and chief executive officer of ArtsGreensboro, the city's arts council.
Way and Debbie Lumpkins, executive director of the High Point Arts Council, worked with Commissioner Kay Cashion and others to request the allocation.
Which groups will get what has not been decided.
The arts councils, in cooperation with the county, will create a community advisory commission to review applications and make grant recommendations, Way said Friday.
The county will make the final decisions and award grants to organizations.
"Our goal is to launch a grant program as soon as humanly possible, so that it gives us time to review applications in a very thoughtful way," Way said.
In North Carolina, Guilford, Mecklenburg and Wake counties received direct appropriations of CARES funds. The state is distributing the remainder of CARES funding.
Guilford is the state's first county to make CARES funds available specifically to nonprofit arts organizations, Way said.
The Greensboro Symphony Orchestra will apply for a grant if it meets criteria, said Lisa Crawford, its president and chief executive officer.
"The overall direct economic impact of COVID-19 has been weighty as 14 concerts and events from March through September 2020 were postponed or rescheduled," Crawford said via email. "This, along with the postponement of GSO's only fundraiser, has resulted in a dramatic decrease in revenue."
Though the symphony lost money, it still paid its musicians for concerts in which they were contracted to perform, she said.
Since stopping live events, many nonprofit arts organizations have turned to virtual performances and activities online. But those have produced little income.
Way earlier sent surveys to 88 local nonprofits arts organizations about their losses. The 43 that responded said they had lost more than $7 million over four months, compared with the previous year.
When audiences stay home, restaurants and other businesses also lose sales. Apply a formula for calculating lost economic impact, and that totals $10 million, Way said.
That's $17 million in decreased economic activity over four months, she said.
Groups could not anticipate back in April and May that it could be January before they can reopen their venues,Way said.
"My job and Debbie's job is, how do we help mitigate that continued income loss in the arts community?" Way said. "How do we try to help organizations stay intact and able to plan for reopening? That's the intent of this money, is to make sure that at a baseline level, there is a lifeline to reopening."
Branson, the lone commissioner to vote against the allocation, said he had unanswered questions.
Commissioner Carolyn Coleman voted for the arts grant but said she was concerned it not diminish other CARES Act funds used to feed the hungry and provide other such direct aid.
Cashion said the county had additional CARES Act money held in reserve to meet those needs, adding that artists and art organizations make important contributions to the regional economy.
"They haven't made any money since March," Cashion said of music, theater and visual arts groups whose livelihoods have been affected by COVID-19.
"They need to put food on the table, and they need to pay the rent just like everybody else."
Staff Writer Taft Wireback contributed to this report.
Contact Dawn DeCwikiel-Kane
at 336-373-5204 and follow
@dawndkaneNR on Twitter.
Be the first to know
Get local news delivered to your inbox!