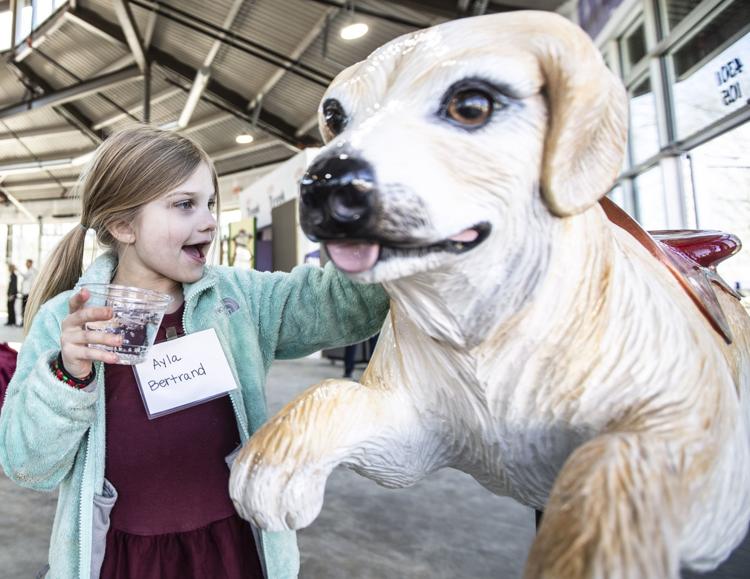 GREENSBORO — Thanks to the Rotary Club of Greensboro, a custom-made carousel will turn this summer on the grounds of the Greensboro Science Center.
A new, circular Joseph M. Bryan Carousel House has been constructed at the end of the center's parking lot at 4301 Lawndale Drive, on the hill that leads to Country Park.
Artisans at Carousel Works in Mansfield, Ohio, have been hand-carving and painting its colorful wooden figures in preparation for installation.
It will pay tribute to the city's history and the Rotary Club's 100th anniversary in 2017.
It will be quite a carousel — the largest in North Carolina and one of the largest in the United States, made by the world's largest manufacturer of wooden carousels.
"We said we wanted this to be first class, the best it can be," said Bernie Mann, president and publisher of Our State magazine and the president of the Rotary carousel project. "We're only doing it one time."
It will become part of the recently formed Battleground Parks District, more than 400 acres encompassing the science center, Guilford Courthouse National Military Park, Country Park and Tannenbaum Historic Park.
The Rotary Club has raised nearly $3 million to finance the carousel, the building and a surrounding plaza that features a 20-foot clock tower sponsored by Schiffman's Jewelers.
Donors gave $188,000 after an open house in March. "We raised it in five days from people who said, 'I want to be a part of this,'" Mann said.
Anything raised above project costs that will go into a maintenance fund to help the science center operate the carousel.
"When it opens, it will be a huge hit," said Glenn Dobrogosz, the science center's chief executive officer.
When finished, the carousel will display 56 figures carved from basswood, half of them horses. A variety of animals will make up the other half.
Among them are Revolutionary War Gen. Nathanael Greene's horse, college mascots and a Greensboro Grasshopper.
Look for figures depicting science center animals, including Tai the red panda, Drogo the Komodo dragon, a penguin, pygmy hippo, okapi, flamingo, shark, octopus and clown fish.
It will hold two handicapped-accessible stationary chariots.
The carousel will celebrate city history through artwork on panels, called rounding boards, around the top.
"We want this to be a Greensboro carousel," Mann said.
The Joseph M. Bryan Carousel House honors the late city insurance executive, philanthropist and long-time Rotarian.
The structure has been customized with partial solid window walls and drop-down garage-style doors with windows. They can open in summer and close in winter, enabling the carousel to operate year-round.
It will cost a little to ride the carousel: $1 for science center members, $2 for non-members, Dobrogosz said. The center will develop a scholarship program for groups that apply well in advance for discounted or free rides seasonally.
The carousel project has been in the works for 13 years. The Rotary Club initially had hoped to locate it downtown, alongside a planned building for Senior Resources.
But it was a difficult time to raise money to finance both. Senior Resources purchased a building on Benjamin Parkway. The Rotary Club looked at other potential carousel locations and eventually turned to the science center, which has added to its attractions in recent years.
As of May, an exact opening date had not been set.
"It's exciting that we're this close," Mann said.
Carousel rendering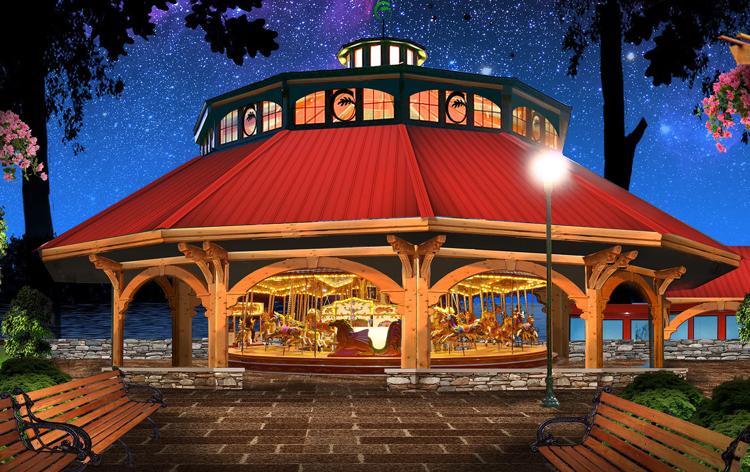 Carousel construction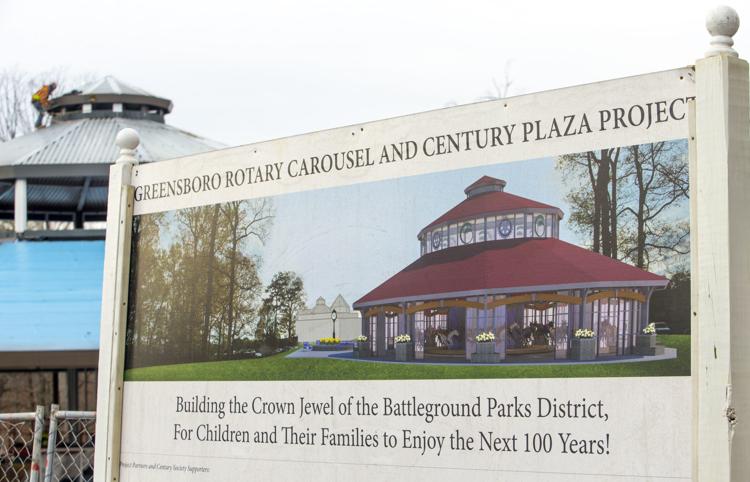 Carousel construction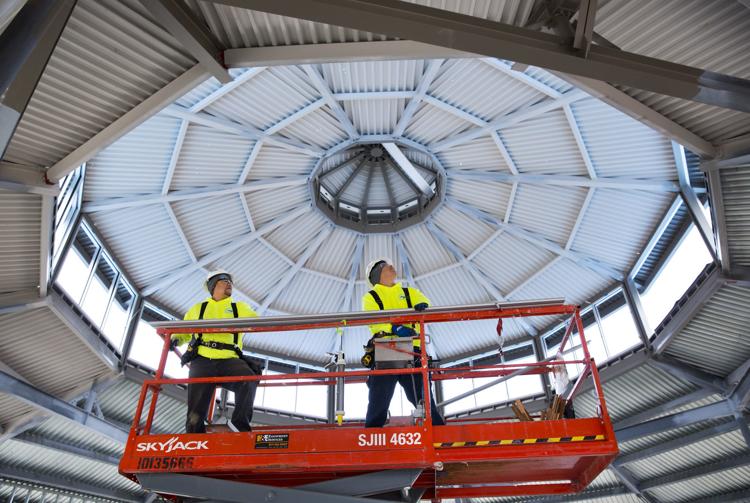 Carousel construction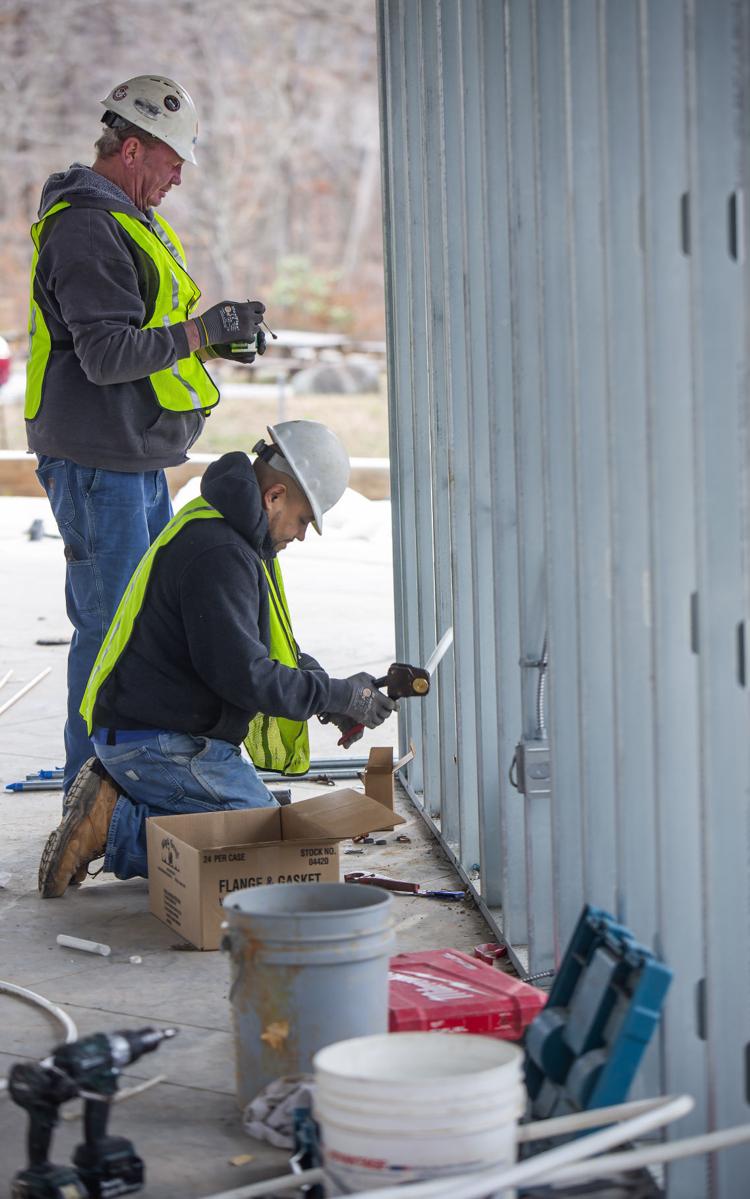 Carousel construction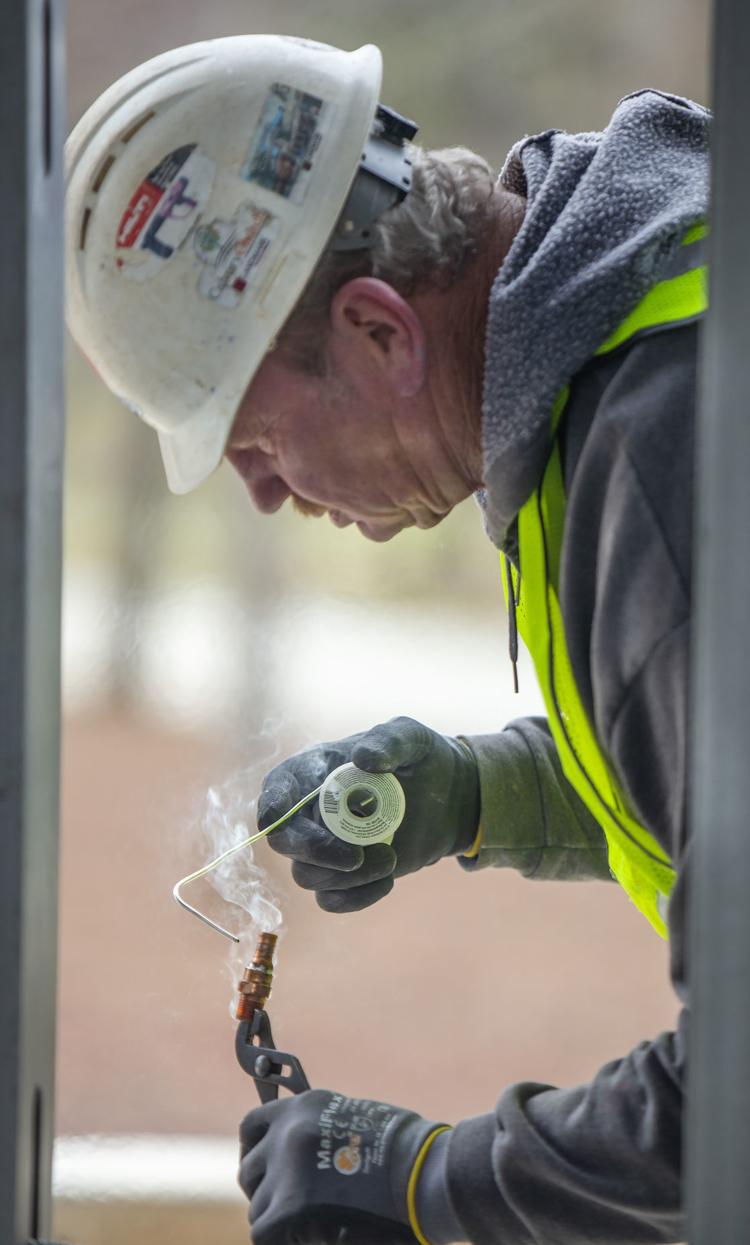 Carousel construction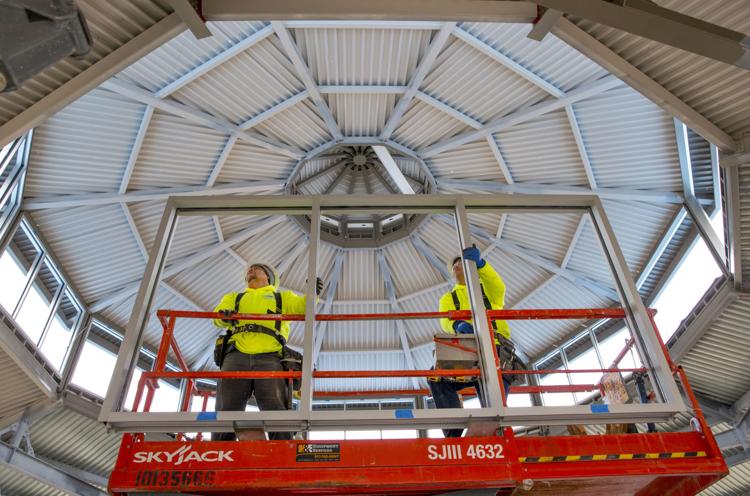 Carousel plaza design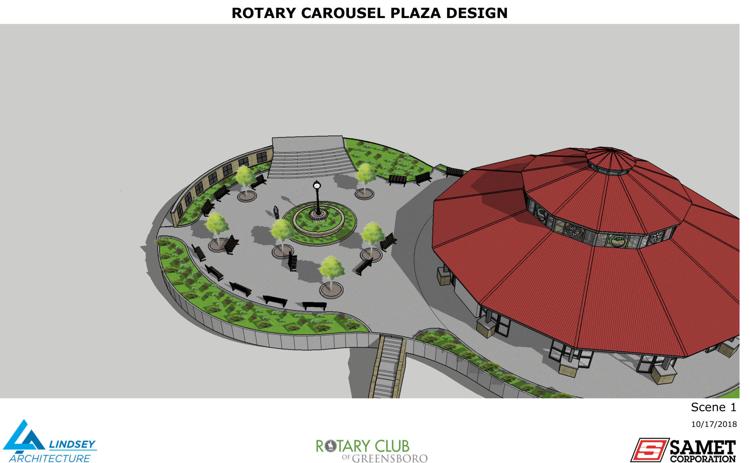 Carousel plaza desgin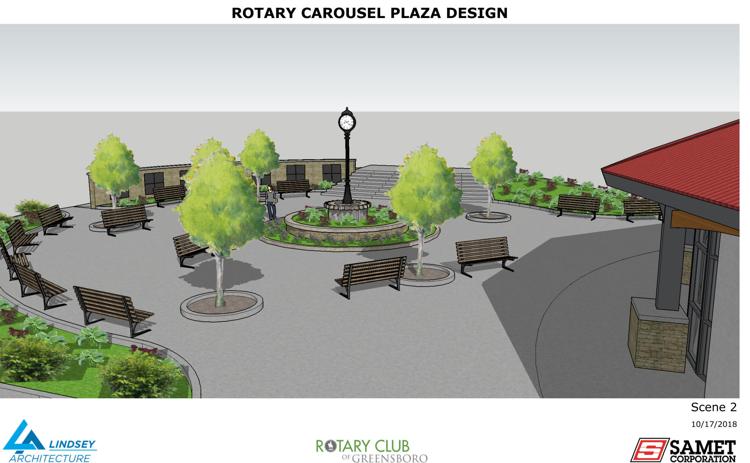 201812xxg_nws_Carousel_Plaza design3.jpg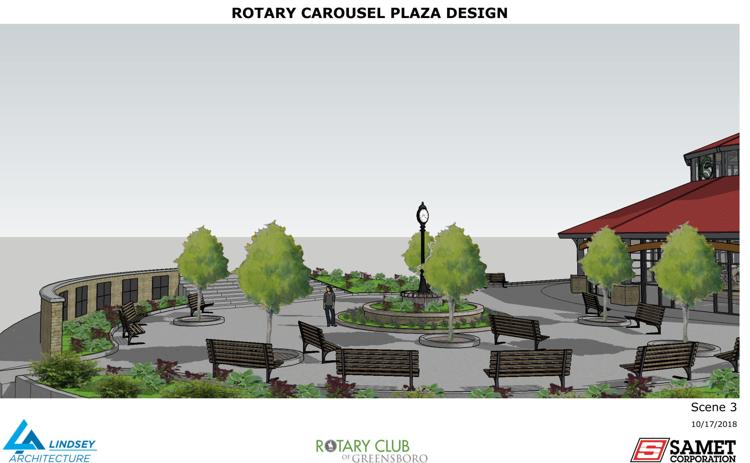 201812xxg_nws_Carousel_rotary.png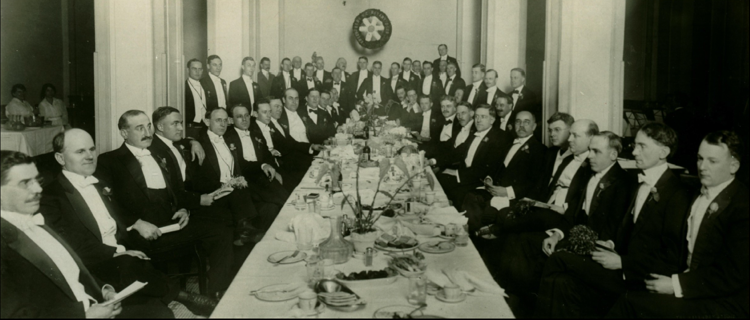 20180613g_nws_carousel_flamingo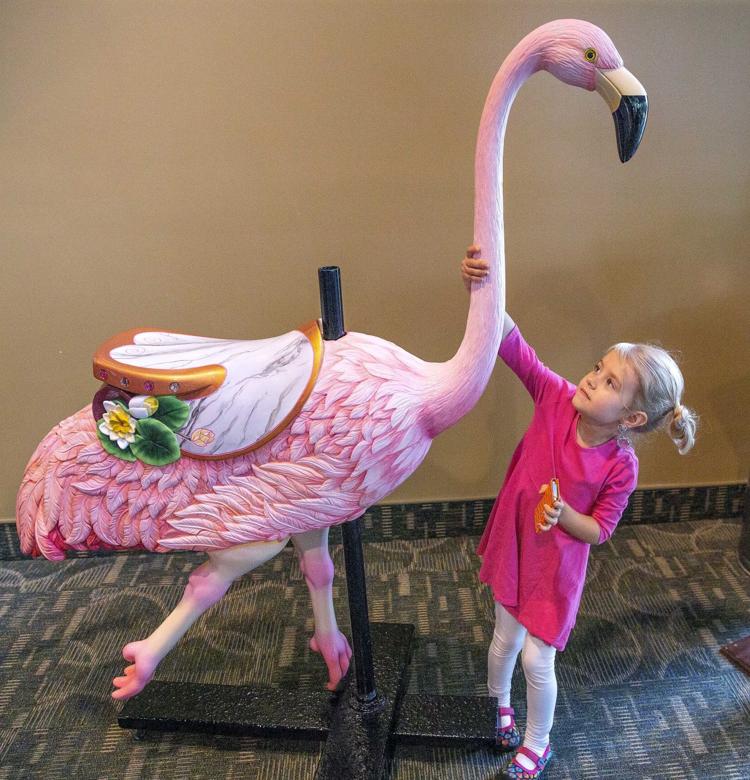 20180613g_nws_carousel_wide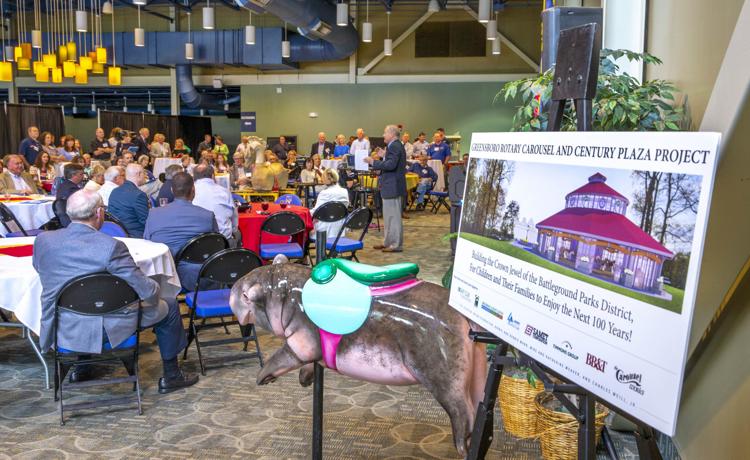 20180613g_nws_carousel_fish face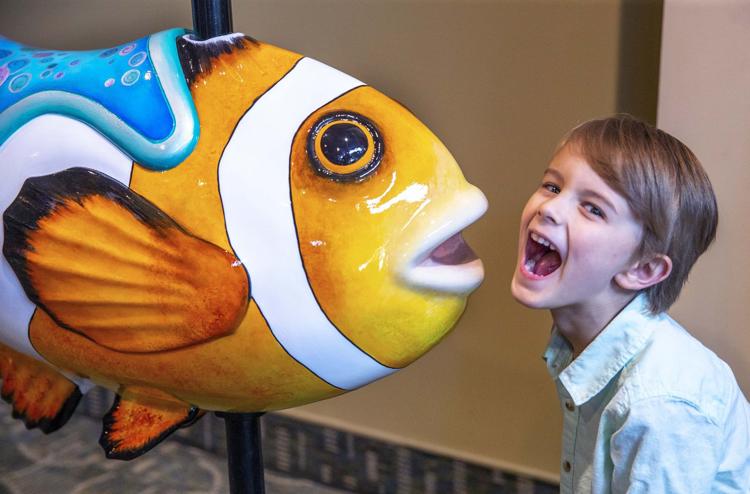 20180613g_nws_carousel_hippo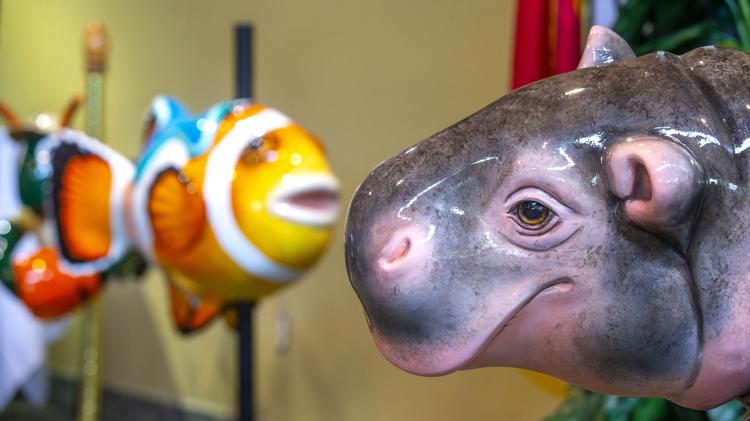 20180613g_nws_carousel_climbing (copy)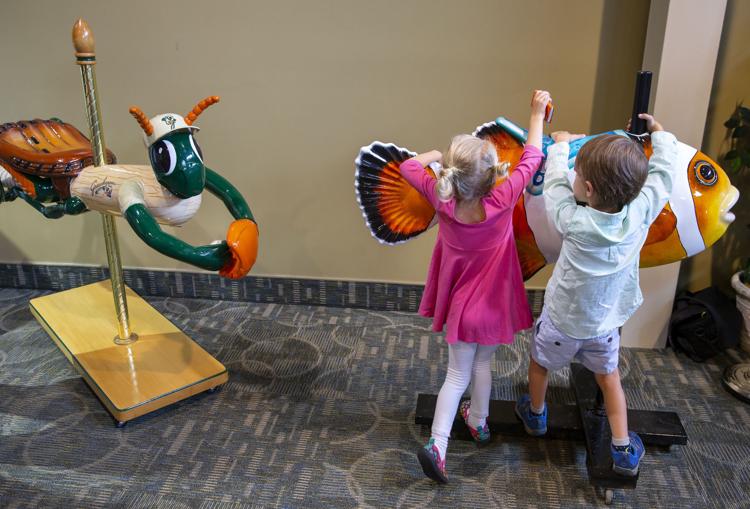 20180613g_nws_carousel_fish duo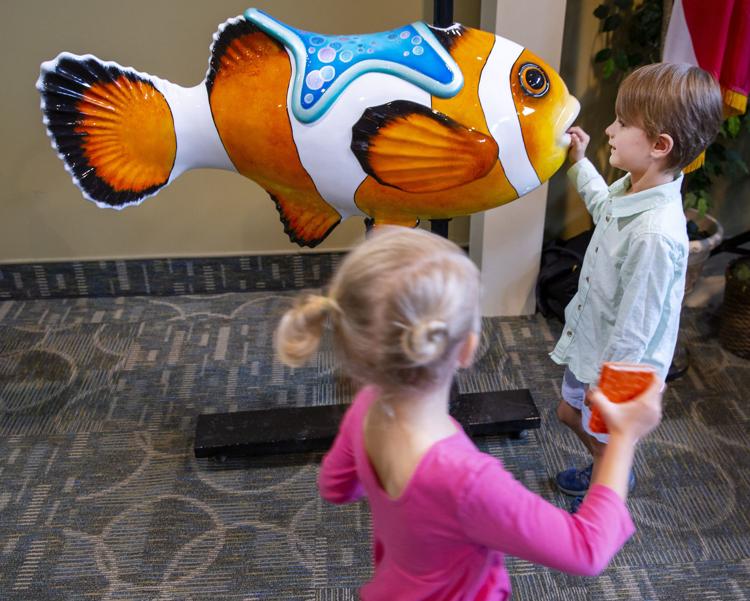 20180613g_nws_carousel_climbing
HIDE VERTICAL GALLERY ASSET TITLES