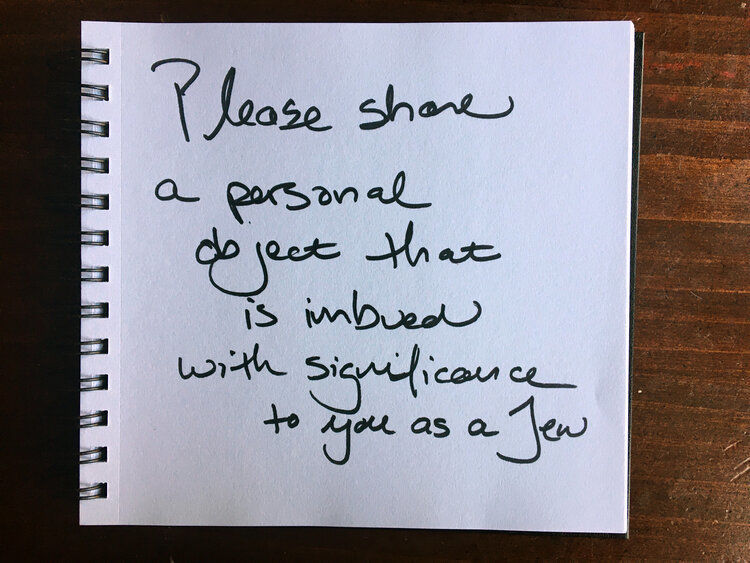 Update: Because of the threat of snow on Thursday, the opening of this exhibit has been postponed to 6 to 8 p.m. Sunday.
The only Jewish museum of its kind in North Carolina, this temporary exhibit shines a light on everyday objects that facilitate contemporary Jewish identity in its varied forms.
Jewish residents of Greensboro were asked: "Please share a personal object imbued with significance to you as a Jew."
These household objects, their stories and the stories of their keepers are the content of the first exhibition of the new Greensboro Contemporary Jewish Museum.
Created by UNCG's School of Art, Greensboro project Space is an off-campus, downtown contemporary art center that acts as a bridge between UNCG students and faculty and the Greensboro community. Half of its programs are run by School of Art students and faculty, and half are split among a diverse range of communities and artists.
The temporary museum was created by the Jewish studies program artist-in-residence, Shoshana Gugenheim Kedem, in collaboration with UNCG's Jewish studies program, religious studies department, College of Visual and Performing Arts, Greensboro Project Space and the greater Greensboro Jewish community.
The opening event runs from 6 to 8 p.m. Sunday. It will include food, storytelling and a performance by the local klezmer band, Sinai Mt. Ramblers. Visitors may also see the museum from 11 a.m. to 4 p.m. Monday through before March 13 (closed March 2-6 for spring break).
Other related events, including a Shabbat on Friday at nearby Elsewhere museum, are listed at greensborocjm.org.