GREENSBORO — As Carol Ghiorsi Hart drove along Elm Street and perused photos of its freshly-painted murals, she pondered: "If I could save just one to start, which would it be?"
Artists and community members had painted these colorful designs and positive messages on plywood-covered storefronts along downtown's main street.
They expressed thoughts and emotions amid nationwide protests over the Memorial Day death in Minneapolis of George Floyd at the hands of police officers there. 
The murals had covered windows either broken by vandals after peaceful protests, or to prevent potential vandalism.
Now, as murals come down, businesses, artists and organizations want to preserve many in such settings as museums or schools.
"People called to ask us if we would do anything," said Hart, director of the Greensboro History Museum. "They felt that this was important, a historic moment and that they should be preserved."
Hart started with "one that connected so many different stories:" Marshall Lakes' mural in front of stitch-FX at 500 S. Elm St.
It conveys the protests' overall theme: Black Lives Matter.
With permission from artists and business owners, Hart chose seven more. She might add others.
Saving the murals fits in well with the museum's mission: to collect and connect through education, public programs and exhibits, Hart said.
When the COVID-19 pandemic hit in March, the museum started its History Happening Now initiative. It collected the public's stories and photographs about life during a pandemic.
With protests about racial inequality, the museum wanted to add how people responded locally. "That was another part of the story of what is happening now," Hart said.
"We aren't an art museum collecting art," Hart said. "We are a history museum collecting material culture that speaks to the times we are in through the art, businesses, stories of the artist and reactions by the community."
After plywood went up in late May and early June, Jennifer Graf of the boutique Vintage to Vogue and mural artist Gina Franco asked store owners whether artists could paint it. Franco's artistry got it started.
"All of the business owners got involved, which I thought was a very beautiful thing," Graf said.
Professional and amateur artists — some from as far as Asheboro and Charlotte — and community members flocked downtown to join in. Supporters donated paint, tape, pizza, water or snacks for artists. 
"It was a 100 percent grassroots, organic effort," Graf said.
Mural artist and illustrator Marshall Lakes said he was inspired by a photo that Kevin Greene captured during one of the local demonstrations. It's of a tall, Black man — Michael Harris — holding the hand of a small, white girl as they lead a group of protesters. The photo went viral.
"When I saw this photo, I was, like, this is the thing I want to paint. This is what I want to say," Lakes said.
Artist Victoria Carlin Milstein painted on the boarded-up front of her VCM Studio at 517 S. Elm St. She created a mural of a Black child walking on a beach with seagulls overhead.
Miaya Johnson came with her mother, Olabisi, to add their creativity to Milstein's work. Miaya Johnson added a quote about love and peace from the late rock star Jimi Hendrix. Her mother created impressions of hands.
Jenna Rice painted a portrait of George Floyd in front of Crafted — the Art of the Taco at 220 S. Elm St.
A group of artists led by Darlene McClinton painted an expansive mural in front of Elsewhere, the living museum and artist residency at 606 S. Elm St.
Artist Raman Bhardwaj added his artistry to the front of Little Brother Brewing at 348 S. Elm St.
His mural shows two young boys, one African American and the other Caucasian, sitting with their arms around each other.
Beka Butts painted murals for Hudson's Hill and Gate City Candy Company on South Elm Street.
She and Winston-Salem artist Kendal Doub then went to 202 W. Market St, where each painted murals for Stumble Stilskins bar and restaurant.
Downtown became a gallery of about 100 pieces of art.
Other cities reached out, asking how Graf and Franco organized it all. Viewers came from as far as Maryland.
"I've seen people weep," Graf said.
Now Graf, Franco and others have turned to finding murals permanent public homes.
"This can't be a fleeting moment and then the art goes in the trash," Graf said.
Since each artist owns his or her work, it's their call whether to donate, sell or keep it.
"Some artists might want to take their artwork home," Graf said. "Some might want to donate it to a museum."
For now, several pieces have been stored in developer Andy Zimmerman's warehouse on Bain Street.
Among them: Rice's mural of George Floyd, which has been donated to the National Museum of African American History and Culture, part of the Smithsonian Institution in Washington, D.C.
Bardwaj's painting of the two youngsters already has gone to Guilford Preparatory Academy. The school plans to add a plaque, explaining the story behind it, Graf said.
Butts hopes that hers will end up displayed permanently in a local museum or campus.
And some will remain in place for awhile.
The International Civil Rights Center and Museum at 134 S. Elm St. doesn't have the space nor resources to store or preserve them, museum Director John Swaine said.
It has taken photos of the murals, possibly to be used in a future pop-up exhibit.
Since they were built for outdoor use, Swaine said he thinks it's best for them to be collected and preserved together, or mounted inside local businesses, as a way of inviting customers to return.
"These pieces of plywood are now part of the history of those business locations," Swaine said.
Those that went to the Greensboro History Museum include those done by Lakes, Milstein, Franco and others.
The museum now has about 30 panels. In some cases, two panels make up one mural; other murals have multiple boards with graffiti messages spanning them.
The COVID-19 pandemic has closed the museum for now.
But when it reopens, it will exhibit murals in a pop-up style. Some will be incorporated into the permanent exhibition, "Voices of a City," and some into the fall exhibition. "NC Democracy: We're working on it."
Even paint brushes and cans will become part of the permanent collection.
It all will be preserved for future generations.
"Democracy requires participation, and through protest, art and voting, people of Greensboro are making their voices heard," Hart said. "No one knows if this will be a blip in history or a turning point, but it sure feels like something historic is happening."
Staff Writer Carl Wilson contributed to this report.
202006xx_g_nws_artwork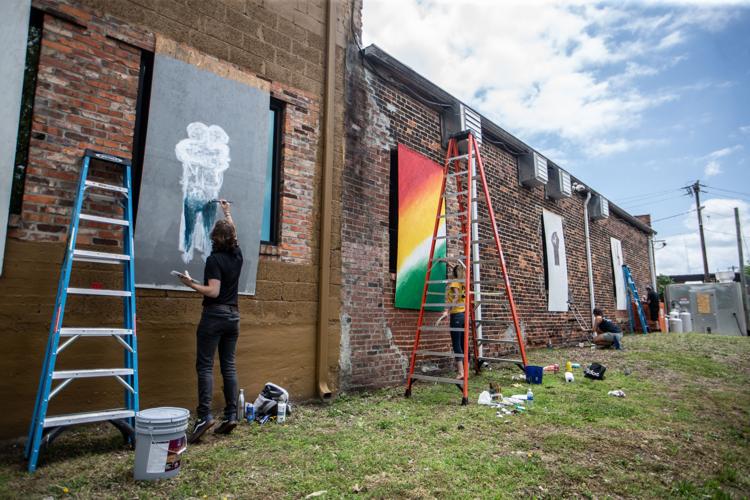 202006xx_g_nws_artwork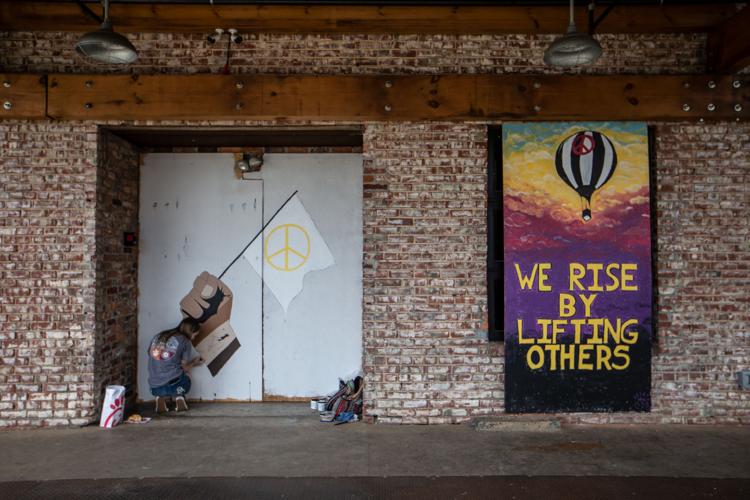 202006xx_g_nws_artwork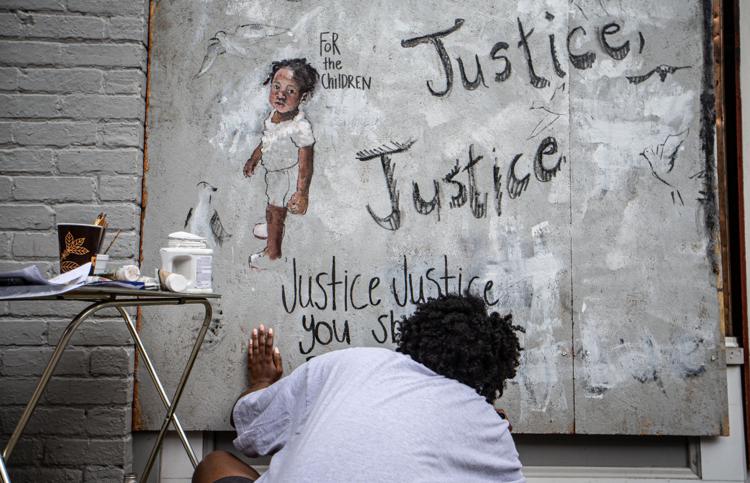 202006xx_g_nws_artwork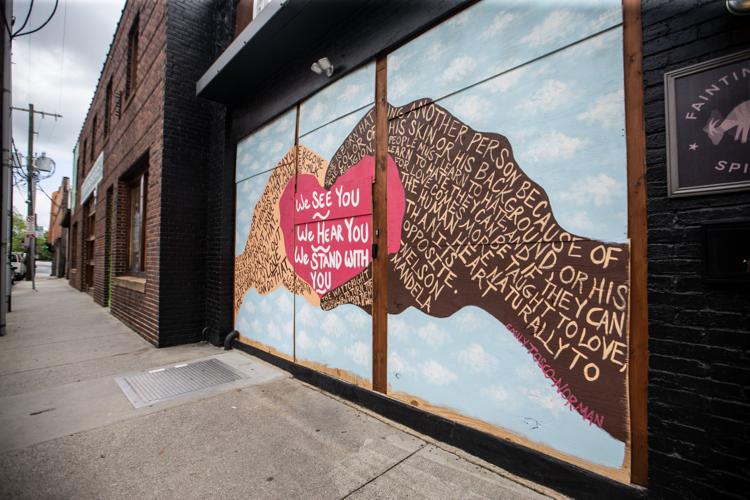 202006xx_g_nws_artwork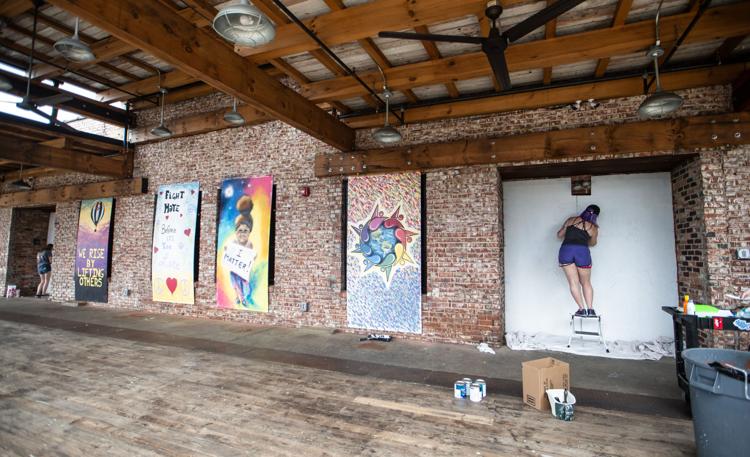 202006xx_g_nws_artwork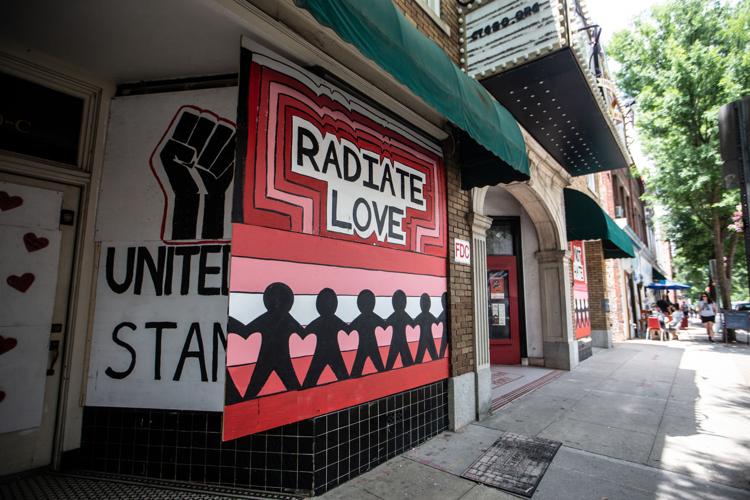 202006xx_g_nws_artwork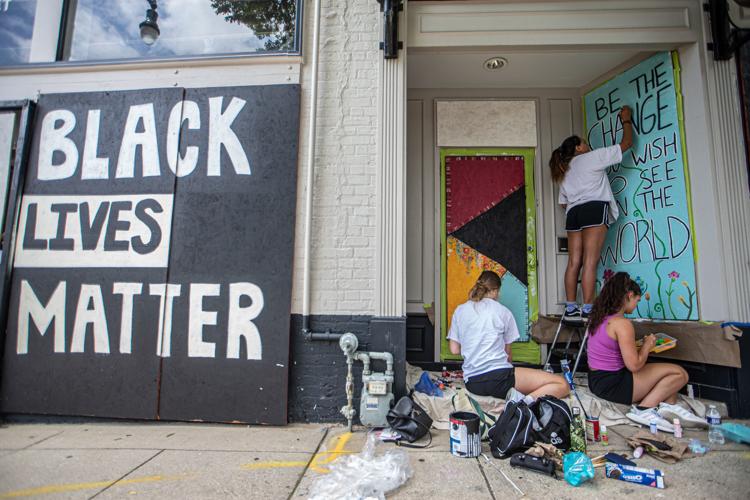 202006xx_g_nws_artwork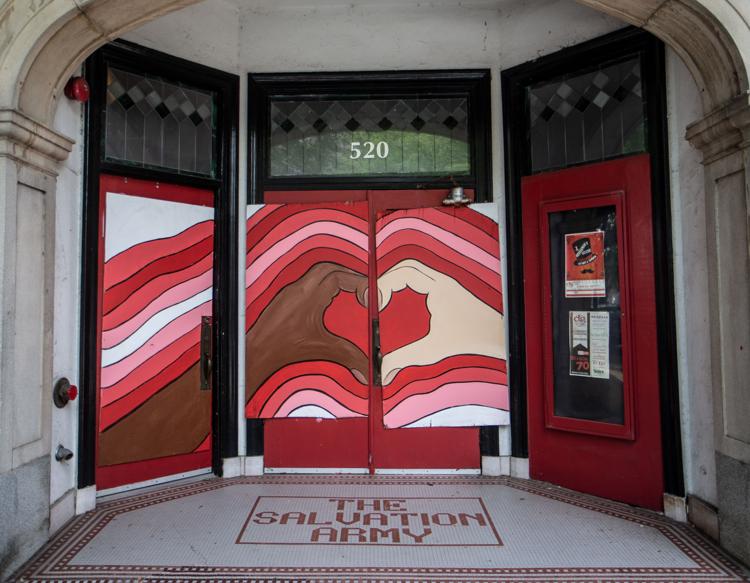 202006xx_g_nws_artwork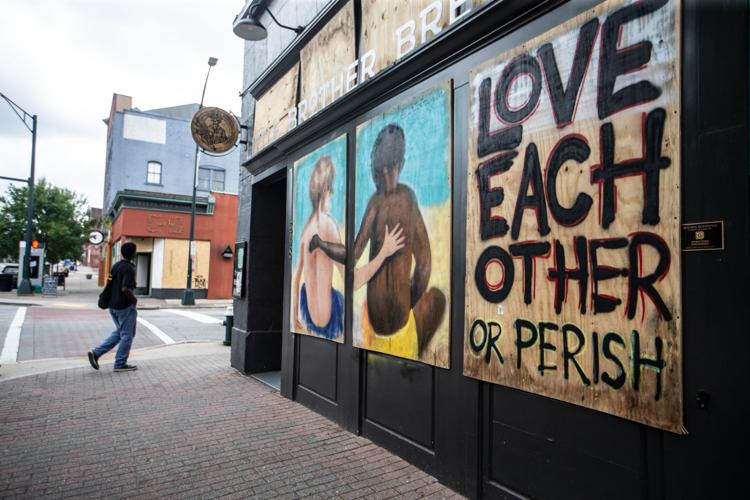 202006xx_g_nws_artwork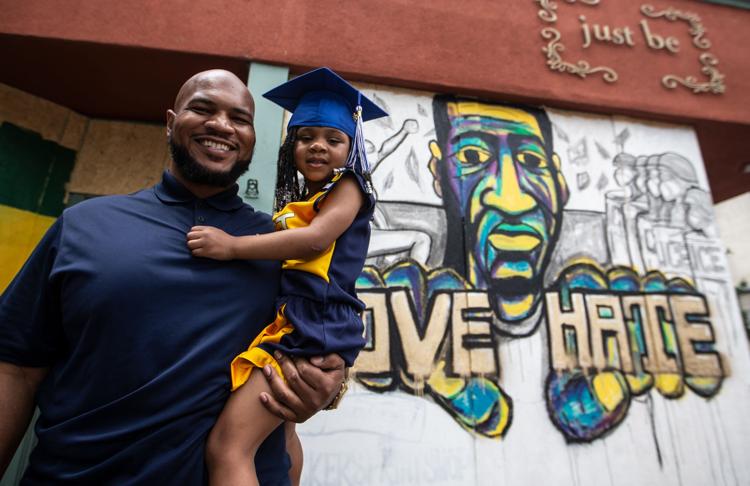 202006xx_g_nws_artwork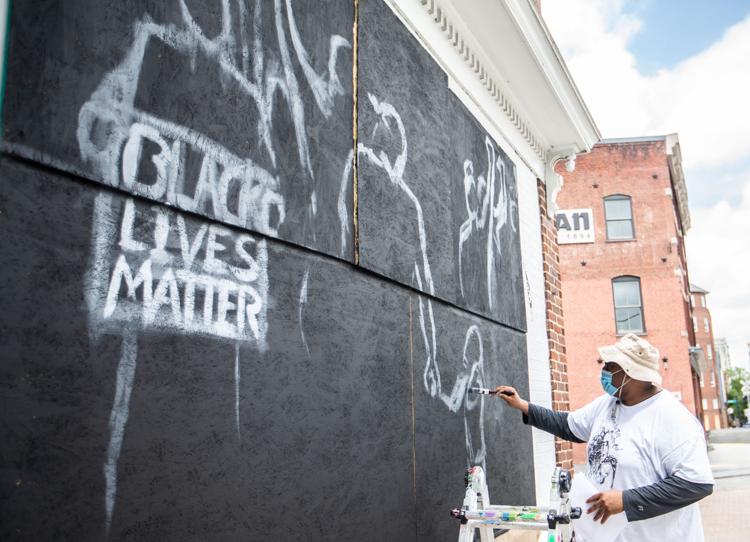 202006xx_g_nws_artwork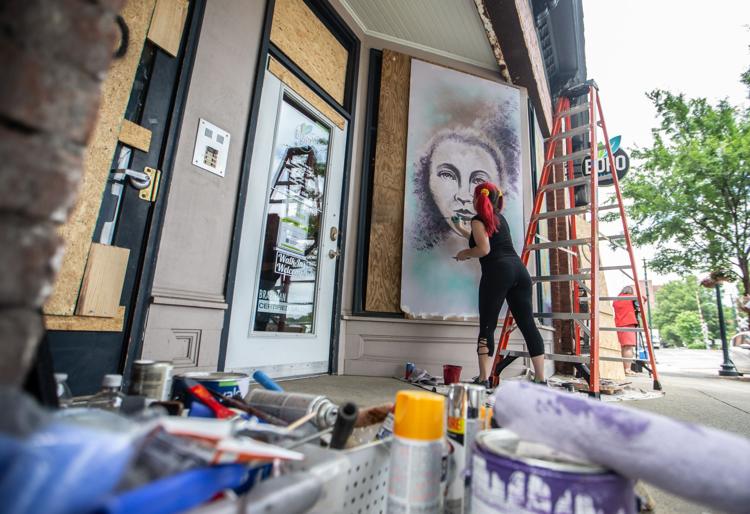 202006xx_g_nws_artwork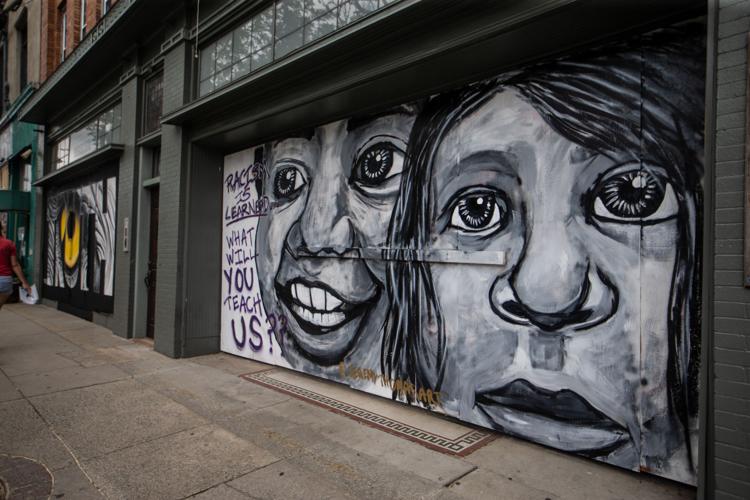 202006xx_g_nws_artwork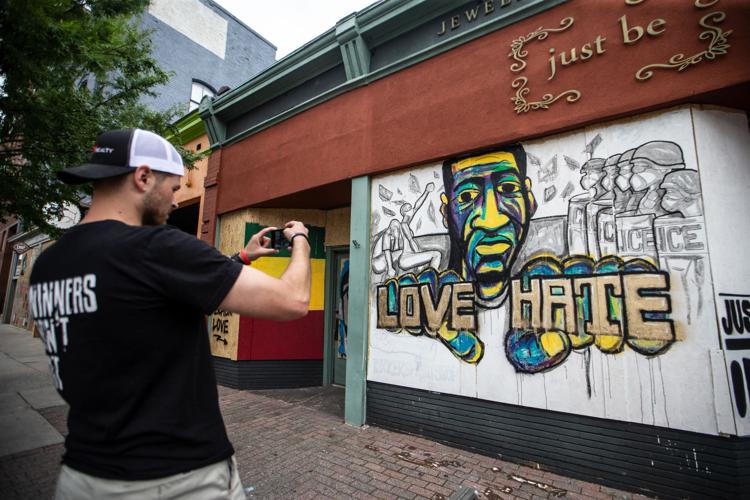 202006xx_g_nws_artwork
202006xx_g_nws_artwork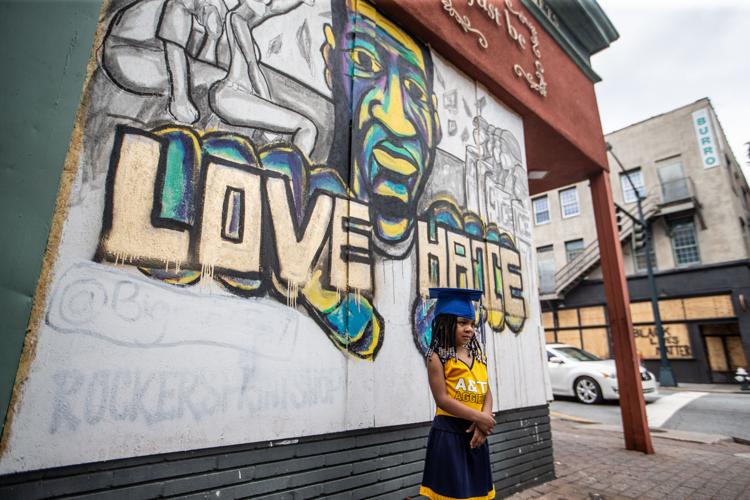 202006xx_g_nws_artwork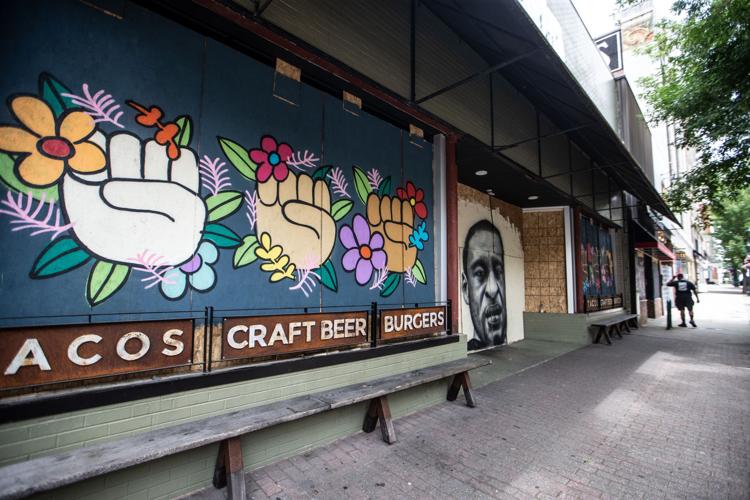 202006xx_g_nws_artwork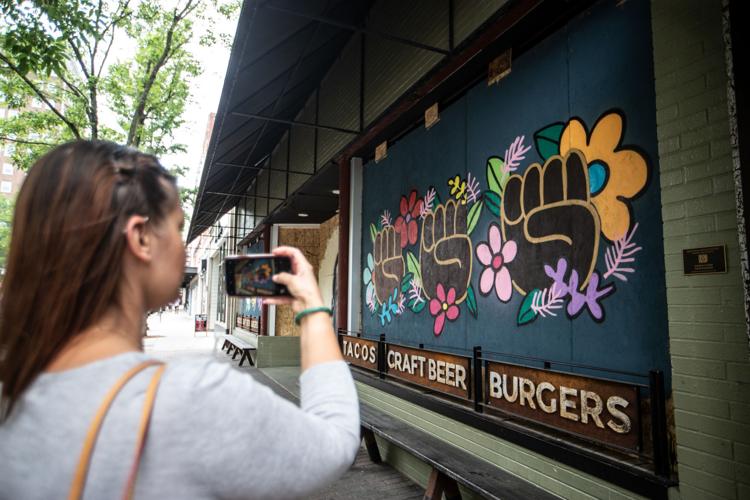 202006xx_g_nws_artwork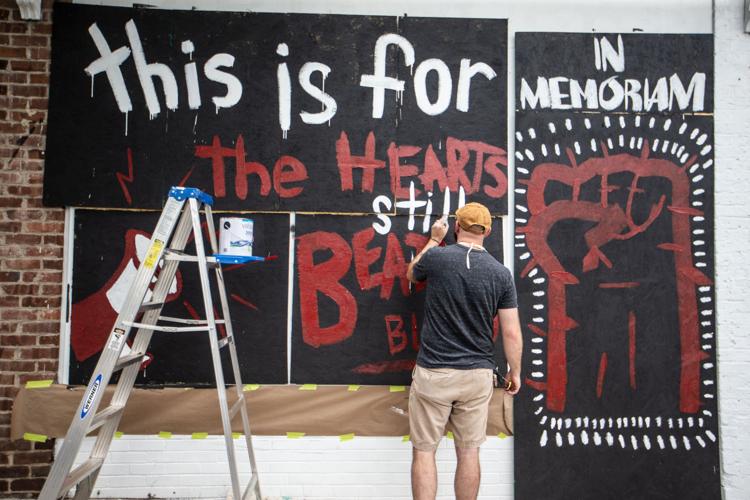 -- HIDE VERTICAL GALLERY ASSET TITLES -- (copy)
Contact Dawn DeCwikiel-Kane at 336-373-5204 and follow @dawndkaneNR on Twitter.
Be the first to know
Get local news delivered to your inbox!