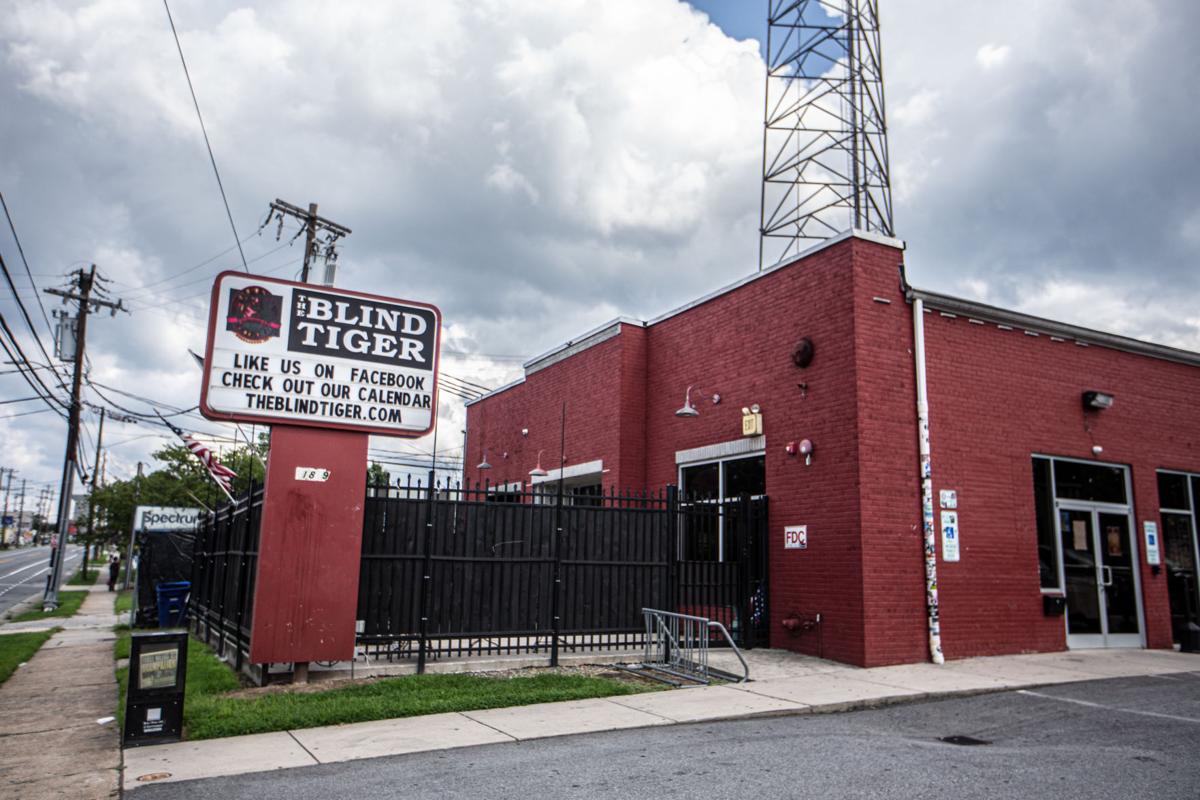 GREENSBORO — One of the city's most popular live music clubs plans to reopen Friday, nearly five months after the coronavirus pandemic caused it to close.
The Blind Tiger at 1819 Spring Garden St. expects to reopen with Journey tribute band Trial By Fire and Hard Rock Reunion, a Winston-Salem-based cover band.
General manager Don "Doc" Beck said the club made changes to meet state rules for Phase Two reopening during the pandemic.
"We didn't want to just do it and not do it right or not do it safely," Beck said.
The club will no longer be a standing, general-admission venue, and its capacity has been reduced from 500 people to about 125, he said.
Patrons will sit at table configurations for up to six people, 6 feet apart, and dine on sub sandwiches and hot dogs.
"It will be your group," Beck said, "and if you don't come with that person, we're not going to let you sit with them."
Patrons must wear masks to enter the club and when they leave their tables. The venue's operators will provide masks to people who don't have them.
The night will end at 11 p.m., when state rules say it must stop serving alcohol.
Beck said he checked criteria for The Blind Tiger's reopening with police and the state Alcohol Law Enforcement and Alcoholic Beverage Control Commission.
"If you are serving food and have social distance and everybody has a table and is seated, those are the three main criteria," Beck said.
On Wednesday, Gov. Roy Cooper extended the modified Phase Two restrictions to Sept. 11, at the minimum.
Phase Two keeps gyms, bars and large entertainment venues like movie theaters closed.
Strictly speaking, North Carolina doesn't have bars, according to The (Raleigh) News & Observer. What people consider bars actually are private membership clubs. The Blind Tiger is a private club, Beck said.
Bars have to act like restaurants to reopen under Phase Two.
They have to: limit group sizes to six people or fewer, maintain social distancing; keep customers away from commonly touched areas, such as the bar surface; serve guests at tables spaced at least 6 feet apart, and limit capacity to 50%.
The business must have served food to some extent before the coronavirus and have a health inspection.
Beck said the venue has had on-site food trucks in the past.
The club will make sub sandwiches from delivered products by Boar's Head, a supplier of delicatessen meats, cheeses and condiments, Beck said. It also will steam hot dogs in a machine.
Patrons must buy a sub or hot dog.
"We are making it where everyone has to sit down and eat," Beck said.
He said he is contemplating installing a full kitchen.
The Blind Tiger last hosted a show on March 13, then closed the next day after Cooper advised against gatherings of more than 100 people. Rules then tightened.
"We have been playing all of our bills," Beck said. "It's rough, but we are doing OK."
He said he and the staff are waiting to see how Friday goes and whether everyone follows the rules. He said he expects representatives of the health and fire departments to visit Friday.
"Obviously, everybody's safety is the most important thing," Beck said.
"At least they get a little live music," he added.
Casey Noel is among those happy to perform that music.
The Americana/country singer-songwriter from Greensboro will perform at The Blind Tiger on Aug. 13 with a full band. Mason Via will open.
Noel will celebrate the release of her first EP, the six-song "Not Just Pretty Words." She said she has missed not being able to promote it in person.
"I could count on one hand how many gigs I have had since all of this started," Noel said, adding that most of those gigs have been outdoors. She also has livestreamed performances online.
Noel said she hopes Friday's show with Trial By Fire and Hard Rock Reunion goes well, so that she can perform on Aug. 13.
More shows by other artists are scheduled at The Blind Tiger on Aug. 14, 15 and 29, according to its website.
Noel has performed at The Blind Tiger before and looks forward to doing it again.
"I miss getting to play music, and I miss seeing people," she said.
Contact Dawn DeCwikiel-Kane
at 336-373-5204 and follow
@dawndkaneNR on Twitter.
Be the first to know
Get local news delivered to your inbox!