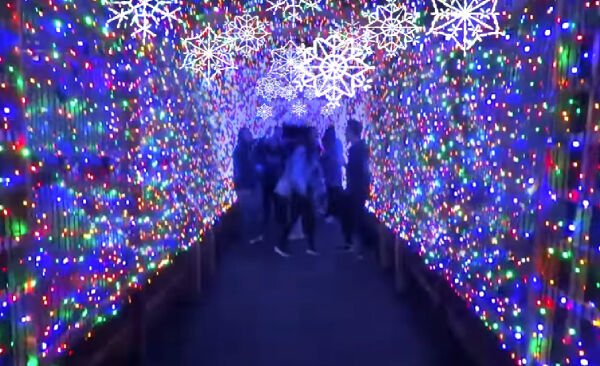 GREENSBORO — It may seem like the holidays are far away, but the Greensboro Science Center is planning on a spectacular light display perfect for social distancing.
It's called Winter Wonderlights and it runs nightly Nov. 6 through Jan. 3.
In a release, the Science Center said the cutting-edge walk-through light experience will be held outside in the zoo area. The center is working with professional light designers to create 12 unique zones that include Snowball Surprise, Forest of Light, Gingerbread Barn, and Dancing Fountains.
The event is made possible with support from the Greensboro Convention and Visitors Bureau.
Capacity is limited and timed-entry tickets go on sale Oct. 9.
Tickets range from $12 to $24, with children ages two and younger receiving free admission.
All ticket holders can get a complimentary ride on the new Rotary Club of Greensboro Carousel.
Greensboro Science Center members can buy tickets starting Sept. 21.
The Greensboro Opera will hold special performances on select nights and food and beverages, including beer, wine and cocktails, will be sold.