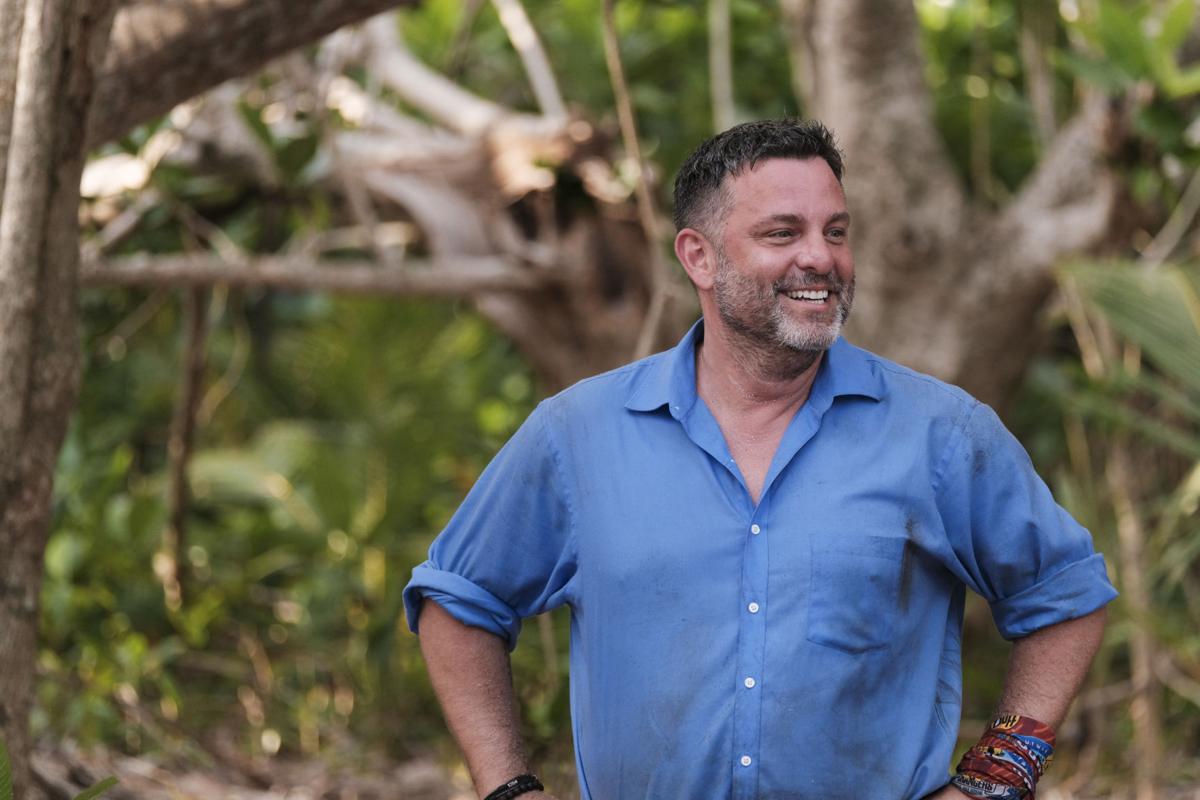 GREENSBORO — Jeff Varner intentionally stayed away from social media on Thursday, a day after he outed a fellow "Survivor" castmate as transgender before millions of viewers.
But had the Greensboro man checked, he would have found a firestorm of reaction after outing Zeke Smith.
"Jeff Varner, that was the most despicable and deplorable thing I have ever seen someone do on a game that I have watched for 17 yrs!!!" one man posted on Varner's Facebook page.
One woman wrote: "You messed up, but you apologized and that's all humans can do when they hurt each other. No one is perfect. Hang in there!"
That prompted a post from another man: "Apologies only have meaning when they are expressing sincere regret for a mistake. What Varner did was no mistake. He intentionally humiliated Zeke and tried to justify it."
On "Survivor," contestants vote out one person in a tribal council at the end of each week's episode. The winner will take home $1 million and the title of Sole Survivor.
Varner, 50, is a former news anchor for CBS and Fox affiliates. This marked his third appearance on a season of "Survivor."
In the episode that aired Wednesday, Varner spoke of a deception going on, while trying to save himself from elimination. He then turned to Smith and said, "Why haven't you told anyone you're transgender?"
Transgender people have a gender identity or gender expression that differs from their birth sex.
Varner soon expressed remorse repeatedly and apologized, saying that he didn't know that Smith had not gone public as transgender. But upset fellow tribe members voted Varner off the show.
Jeff Probst, show host and executive producer, discussed the episode with Entertainment Weekly.
Probst called it "one of the most raw and painful studies of human behavior that has ever happened on 'Survivor.' "
"I cannot imagine anyone thinking what was done to Zeke was okay on any level, under any circumstances, and certainly not simply because there was a million dollars on the line," Probst told EW. "I think the response from the tribe, as it so often does, mirrors what the vast majority of society will feel.
"You just don't do that to someone."
Varner spent Thursday on often-emotional interviews with national news media, including ETonline and People magazine.
He said he also faced another fallout: He was fired Thursday from his job as a real estate agent with Allen Tate Companies.
He said he was told that he is "in the middle of a news story that we don't want anything to do with." Efforts to reach his employer for comment were unsuccessful Thursday, but Allen Tate released a statement Sunday, April 16.
"The Allen Tate Companies were built on core values of honesty, integrity and respect," President and CEO Pat Riley said in the statement. "Those fundamental beliefs led us to end our relationship with Mr. Varner, a real estate agent who had become affiliated with our firm just 17 days earlier. To be clear, at no time before the airing of the 'Survivor' episode on Wednesday evening was our management aware of his actions on that episode. We make all decisions such as this one with careful consideration of our clients, employees and our agents."
This season of "Survivor" had been filmed 10 months ago in the Mamanuca Islands of Fiji. But Varner couldn't talk publicly about the episode until it aired.
"Being unable to talk about it was challenging," Varner said Thursday. "But having the episode air, there is a sense of relief that now the true healing can begin."
Varner also confirmed a report on Entertainment Weekly Radio, in which he described the context of his question to Smith about being transgender.
"It's unfortunate that you can't see the entire tribal. I wish they put that as a secret scene or something," Varner told EW. "When I was talking about the deception of the secret alliance and trying to sway everybody else, there was a moment where Zeke looked at me — this was edited out of the show — and he said 'There is no deception, I'm not deceiving anybody.' And when he said that, my question just came out of my mouth to him."
Varner said that CBS paid for therapy for both he and Smith, 29, a contestant from New York.
Varner, who is gay, said that he also has spent the last 10 months "educating myself and advocating even more so for the LGBTQ community. I feel like I was able to do some really good work in that time that I hope to continue."
But on Thursday, major LGBT rights group GLAAD criticized Varner and his outing of Smith.
"Zeke Smith, and transgender people like him, are not deceiving anyone by being their authentic selves," said Nick Adams, director of GLAAD's Transgender Media Program, "and it is dangerous and unacceptable to out a transgender person."
Smith is still in the game.
In an exclusive interview with People magazine, he said he really struggles with forgiving Varner every day.
"But I think forgiveness is about hope — hope that he understands why what he did was wrong, hope that he doesn't ever do something like this again and hope that whatever compelled him to give into his worst instincts in a dark moment is resolved for him," Smith told the magazine. "I do wish him the best, I just think I wish him the best from afar."
The Associated Press contributed to this report.
Contact Dawn DeCwikiel-Kane at (336) 373-5204 and follow @dawndkaneNR on Twitter.