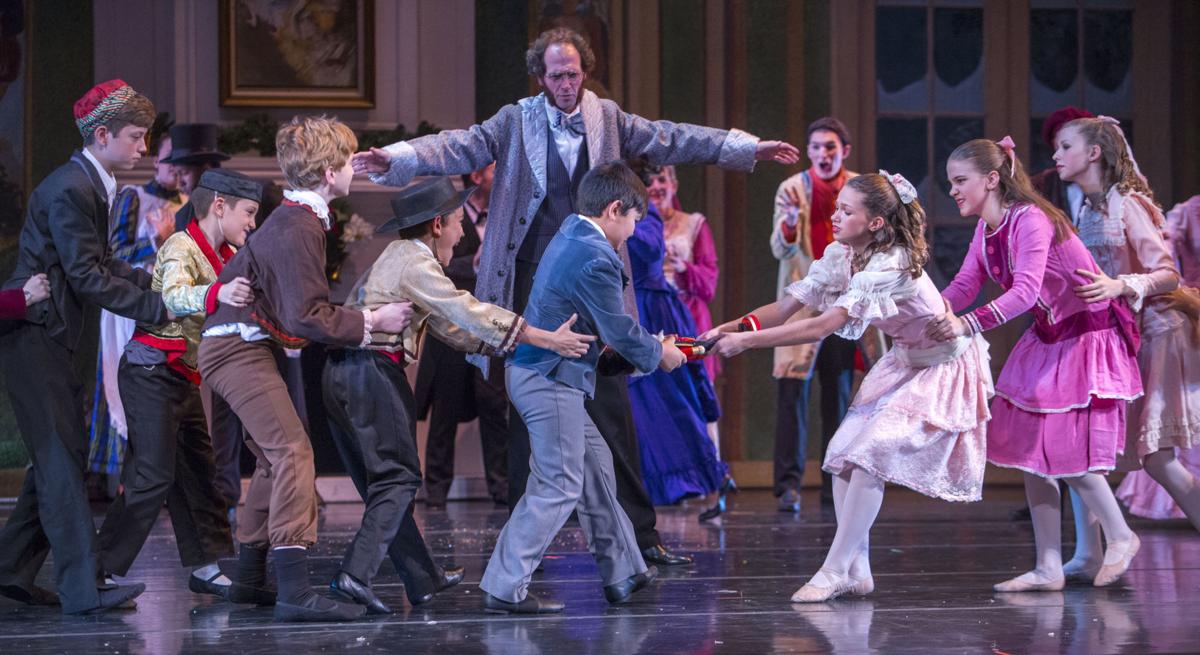 GREENSBORO — As Greensboro Ballet prepares to stage its popular annual production of "The Nutcracker," two familiar faces will be missing.
Executive and artistic director Maryhelen Mayfield and school director John Dennis have left the nonprofit ballet company and school, based in the downtown Greensboro Cultural Center.
Jennifer Jones, who chairs Greensboro Ballet's board, declined to say why the husband-and-wife team of Mayfield and Dennis had left — Mayfield after nearly 40 years.
Mayfield declined to comment when reached by email.
The ballet's board has brought in new leadership from within the staff "to continue the excellent tradition established by these former team members," Jones said in a news release.
"Throughout the tenure of Maryhelen and John, Greensboro Ballet has become a premier classical ballet school and performing organization," the news release said.
Greensboro Ballet offers a mix of performances each year, including "The Nutcracker" each December.
Its school offers classical ballet classes for ages 3 to adult. Among those classes is Dancing Above the Barre, which teaches creative movement to young children with physical or other disabilities.
During the change of leadership, administrative and artistic responsibilities have been divided into two positions.
Ballet Mistress Jessica Fry McAlister has been promoted to interim artistic director. Jennifer Savage Gentry is now interim executive director.
Gentry has worked with Greensboro Ballet as a teacher, administrative assistant and most recently, marketing and development director.
Nina Munda, a longtime professional dancer, teacher and administrator with the ballet, has become interim school director.
"In partnership with Jessica and Nina, we will strive to continue offering the absolute highest quality dance training at the School of Greensboro Ballet while driving to create a fully-professional ballet company," Gentry said in the news release.
Greensboro Ballet long has aimed to have its own professional ballet company, with at least eight to 10 professional dancers, Gentry said in an email.
"We've gotten really close in the past but, for financial reasons, we have had to let go professional dancers when the budget was tight," Gentry said. "As a nonprofit arts organization, funding can fluctuate from year to year for various reasons. As the school has always been the priority, the dancer salaries have fallen to the wayside."
"I think Greensboro has grown to a level that makes it ready for a professional ballet company," she added.
McAlister is developing new choreography and dancers are rehearsing for this year's production of "The Nutcracker" on Dec. 14, 15, 20, 21 and 22 at the Carolina Theatre.
The ballet also will bring back "Muttcracker," with a few dogs making cameo appearances in the Dec. 20 performance.
McAlister has a long career in classical ballet, including training in New York City with American Ballet Theatre and the Joffrey Ballet.
She danced in several principal roles with Greensboro Ballet, including the role of the Sugar Plum Fairy in the 2018 production of "The Nutcracker."
She also served as ballet mistress for that production, working with Mayfield and assisting with rehearsals.
Mayfield arrived in 1980 from the Kansas City Ballet to lead the school of what was then Greensboro's Civic Ballet Theatre.
Dennis came to visit two years later and started teaching at Greensboro Ballet in 1986.
They got married in 1993.
They often have appeared in the ballet's annual production of "The Nutcracker," playing Mr. and Mrs. Silberhaus.
In 2007, their work with the ballet won them the Betty Cone Medal of Arts, presented each year by ArtsGreensboro.
With their departure and the new leadership, the ballet's board, staff families and community will engage in strategic planning over the next several months.
"Our goal is to continue with the current annual program and classes, while we prepare a more comprehensive plan for the long-term future of the Greensboro Ballet," the news release said.
Contact Dawn DeCwikiel-Kane
at 336-373-5204 and follow
@dawndkaneNR on Twitter.