Dana Simpson's "Phoebe and Her Unicorn" comic debuts today in the News & Record and in more than 100 newspapers around the country.
"It's what I've been working toward for the past decade and a half," Simpson said on her blog.
The comic, previously called "Heavenly Nostrils," has been in online syndication since 2012.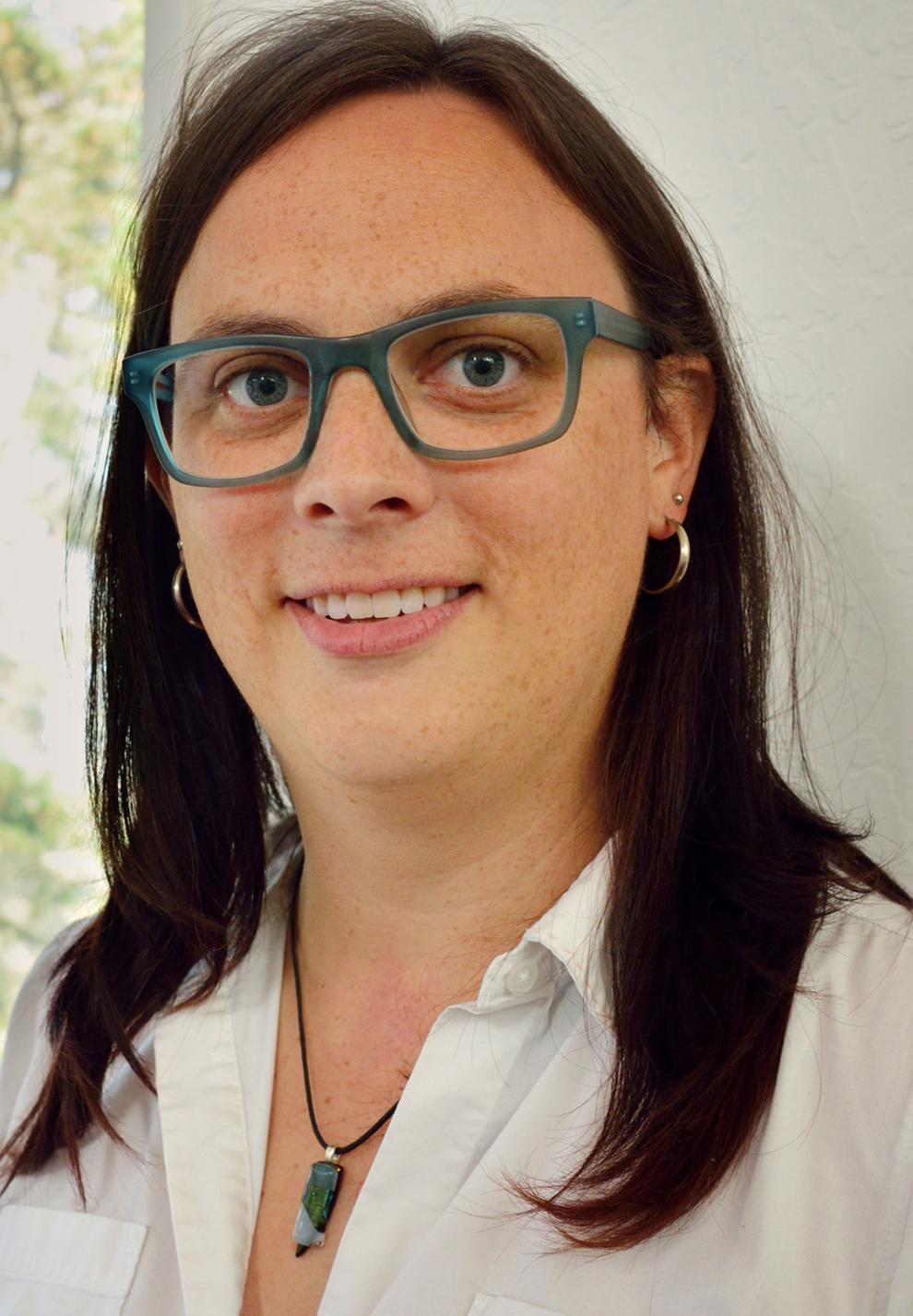 Simpson, who grew up in and around Seattle, drew her first comic at age 5; it was called "Boo," and was about easily frightened, narcoleptic ghosts.
While attending The Evergreen State College, she was a finalist for the Scripps-Howard Charles M. Schulz College Cartoonist Award.
During those years, she created one of the first web comic strips, "Ozy and Millie," which she would draw for 10 years, amassing a devoted cult following. She also worked as a freelance editorial cartoonist, her work appearing regularly in several newspapers and in the magazine "Funny Times."
In 2009, she won the Amazon/Universal Uclick Comic Strip Superstar Contest, which landed her a contract to develop what would become "Phoebe and Her Unicorn" for syndication.
"Phoebe and Her Unicorn" will replace "The Wizard of Id" on our daily and Sunday comic pages.
The new strip is about 9-year-old Phoebe, who skipped a rock across a pond and accidentally hit a unicorn in the face. Granted one wish, Phoebe uses it to make the unicorn, Marigold Heavenly Nostrils, her best friend.
"All the characters, on some level, are me, or at least parts of me," Simpson said. "Marigold is kind of my own vanity, personified. Physically, though ... if her movements ever seem feline, there's a reason. A lot of her body language is influenced by my cat, Gladys, who was frequently in the room while I was drawing."
Here's a Q&A from Universal Uclick:
How long did it take you to develop the comic strip?
Way longer than I had expected. It evolved from a strip concept called Girl, which won the Comic Strip
Superstar contest a few years ago, thus netting me a development contract. That strip starred a little girl who was then unnamed, but was basically Phoebe. There were no unicorns. But a year or so into development, a unicorn walked in and asserted herself, and the whole thing finally clicked.
Is Marigold based on any people or pets you've had?
All the characters, on some level, are me, or at least parts of me. Marigold is kind of my own vanity, personified. Physically, though...if her movements ever seem feline, there's a reason. A lot of her body language is influenced by my cat, Gladys, who was frequently in the room while I was drawing.
What elements of yourself do you see in your characters?
Both Phoebe and her mother are based on me physically, to some degree. Especially Phoebe, who has my freckles.
In terms of personality...Phoebe often channels my younger self. She wouldn't mind fitting in, but isn't going to change who he is to do it, because she wants people to think she's awesome just for being herself. And she has a lot of my insecurities. Marigold is what I'd be like if you took away all self-doubt and most of my inhibitions.
What is your process for producing a comic strip?
They mostly start out as rough little pencil sketches in a notebook I carry around. At that point there's very little art. It's mostly scribbly dialogue. I run those by my editor, and we discuss them and decide which ones are good and how to make them better.
When it's time to draw the final version, I type the dialogue in first (most of it is in a font I made myself, from my hand lettering), and then, finally, the art. Sketches first, then inks.
Are things different between Sundays and dailies?
The ideas that end up in Sundays tend to be longer ones, or else the art is a big part of the joke and so I need the extra space. Sundays are kind of where I get to show off as an artist.
I think in a strip that stars a unicorn, the world needs to look magical sometimes, and Sundays are where that really comes through.
How has the strip evolved through the years? What things have stayed the same?
One thing that's happened is I've come to know the characters better. The way Marigold speaks and acts is more clearly Marigold, and the same applies to Phoebe. Marigold's speech has gotten loftier and Phoebe's has, I think, gotten more authentically childlike.
The character designs have simplified, too. It takes me a lot fewer lines to draw Marigold's mane and Phoebe's hair.
But even in the earliest stuff, I think Marigold was Marigold and Phoebe was Phoebe.
Where do you get your ideas for the strip?
From my own life, past and present. From conversations I have, and things I read. Sometimes I just make up facts about unicorns and base strips on that.
Sometimes I have no idea where stuff comes from. Those are often my favorite ideas.
What are some of your comedic influences?
TV is a lot of it. As a kid I was hugely into "The Simpsons," during its early golden years. I was unique among my friends in that my favorite character was always Lisa. Lisa Simpson helped inspire Phoebe.
I also watched a lot of British comedies, actually, and I think those left a mark on my sense of humor.
"Fawlty Towers" and "Black Adder" and "Red Dwarf," that kind of stuff.
I always kind of thought Bloom County was the funniest comic strip. Even though I don't think Phoebe and Her Unicorn is similar to Bloom County at all, I was inspired by the sense I always had that Mr.
Breathed was having FUN. I try to make my strip feel that way too.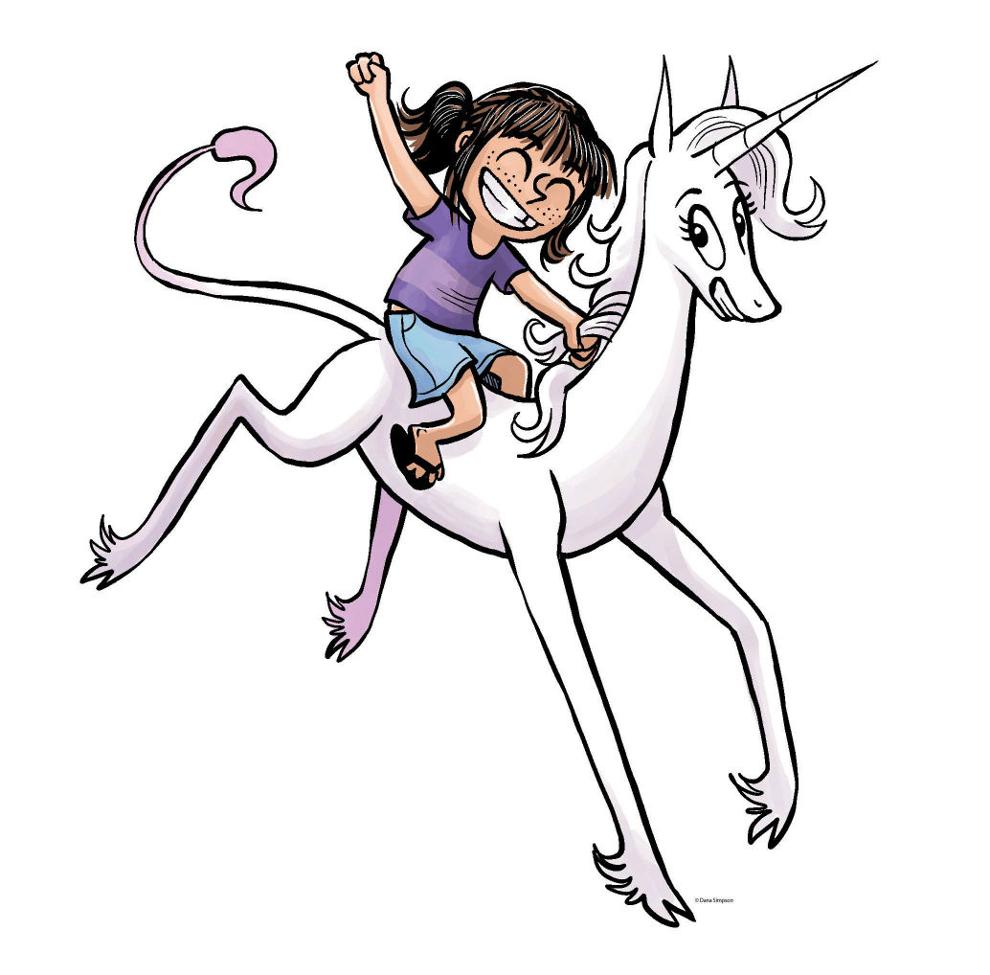 What are some challenges you've faced and overcome in producing this comic strip?
Well, like I said, the strip took over a year just to acquire a unicorn, its essential ingredient. For whatever reason, it took that long to figure out what story I wanted the strip to tell.
Marigold was a challenge to me as an artist, because I hadn't drawn a lot of horses. I had to learn a lot about how they're assembled, and how they move.
So, basically, unicorns are both the cause of, and solution to, all my problems.
What are your future hopes/plans for Phoebe and Her Unicorn?
My main hope right now is to keep making this the best possible comic strip I can, for as long as I can, for as many readers as possible.
I'd love to keep the book collections going, too. The first book, 'Phoebe and Her Unicorn,' released in
2014, was a success, and so the second, 'Unicorn on a Roll,' is due in May. Seeing a kid reading my book always makes my day, week, month and year.