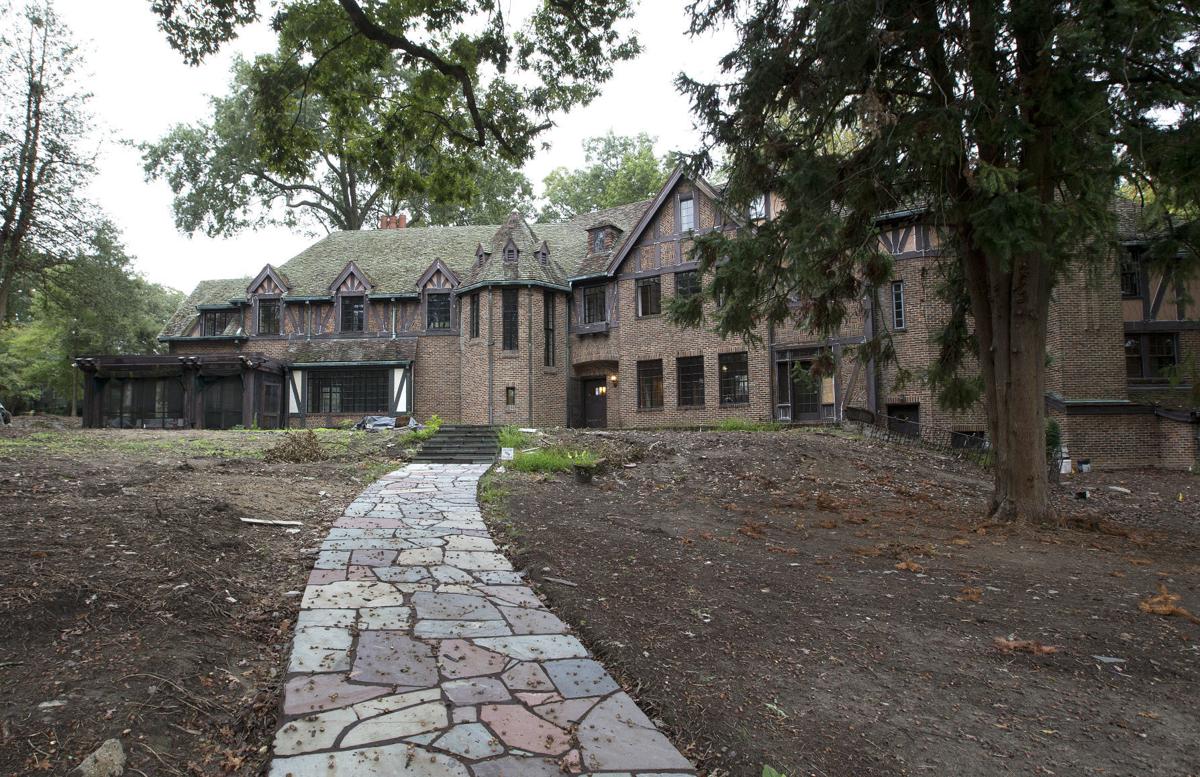 Update: Because of the snow, this event has been postponed until Jan. 25.
GREENSBORO — Here's another opportunity to glimpse the future of one of the city's most famous homes.
The historic mansion known as Hillside at 301 Fisher Park Circle will open its doors on Thursday evening for a Sip & See.
Visitors can sip wine, beer and a signature cocktail and dine on hors d'oeuvres, and view the progress of the major restoration underway on this 1929 Tudor-style home.
The house will be open from cellar to second floor. Selected designers will be on hand to describe how they will turn it into a show house for public viewing from April 7 to 29.
This will be the last Sip & See event before designers begin their installations.
Proceeds will benefit Preservation Greensboro, the nonprofit organization that works to preserve historic sites, neighborhoods and streetscapes.
This rambling brick and half-timbered mansion home as the former Julian Price home was built for the president of Jefferson Standard Life Insurance Co.
Famed architect Charles C. Hartmann designed the 9,200-square-foot, 27-room mansion, considered one of the state's grandest Tudor-style houses.
Nearly a year ago, it gained national attention as the setting for a dramatic episode of the A&E television reality series, "Hoarders."
More than 1.2 million households watched as crews emptied the house, packed with contents accumulated by former longtime owner Sandra Cowart.
Now Hillside has new owners, Michael and Eric Fuko-Rizzo, and a new lease on life as work crews buzz about the property.
When the designers and their decor are gone after April 29, the Fuko-Rizzos will move in with their twin daughters.
Contact Dawn DeCwikiel-Kane at 336-373-5204 and follow @dawndkaneNR on Twitter.