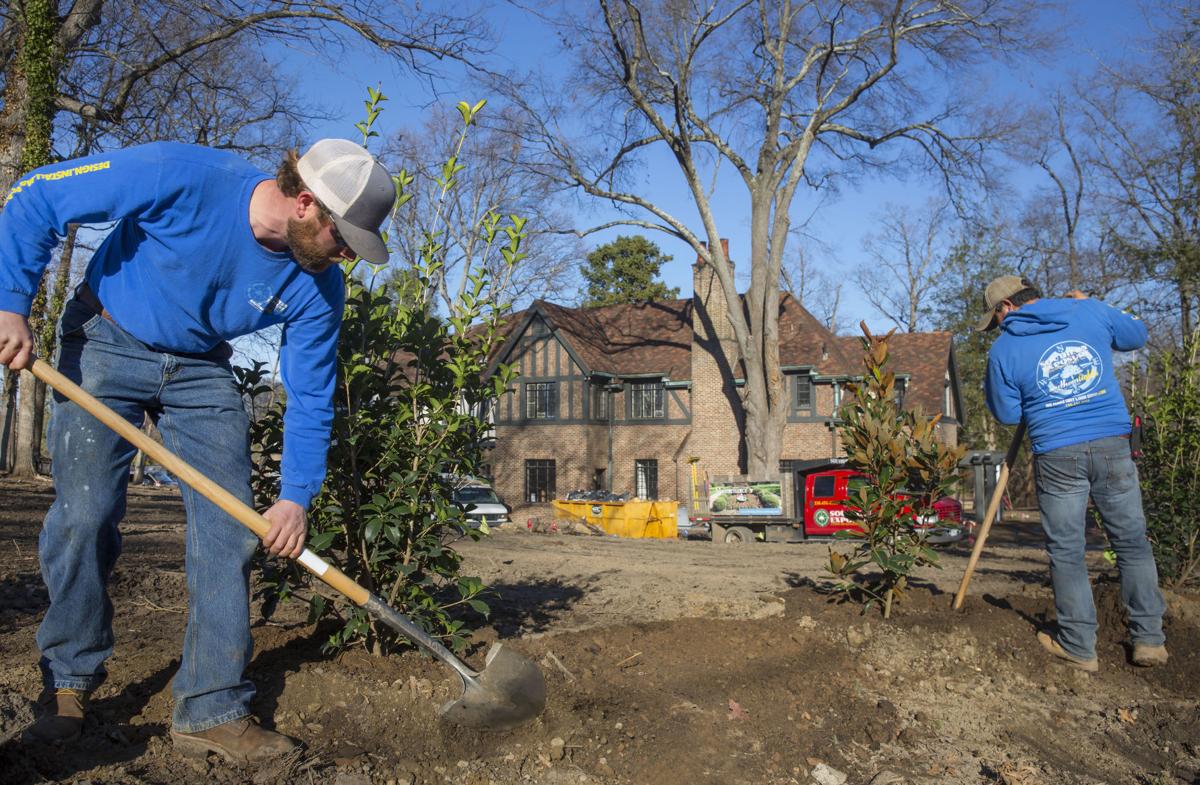 GREENSBORO — The inquiries arrive daily through Facebook and Instagram.
From California to North Carolina and even Canada, the curious want to know: When will tickets for the Designer Show House at the historic Julian Price house be available?
Wednesday, they had their answer.
The historic mansion known as Hillside at 301 Fisher Park Circle will open its doors from April 7 through 30 — and likely into May — to showcase the work of designers from New York to Dallas.
For admission prices ranging from $35 to $75, visitors can see its transformation from a house once featured on the A&E television reality series "Hoarders," to a showplace under its new owners, Michael and Eric Fuko-Rizzo.
Show house proceeds will benefit Preservation Greensboro Inc., the nonprofit organization that works to preserve historic sites, neighborhoods and streetscapes.
Owners and organizers expect visitors from around the country.
One woman has talked of chartering a bus from Arizona.
"It's incredible how many people are fascinated with the restoration of the house," Michael Fuko-Rizzo said. "I don't know if it's the backstory or if it's that people love the look of the house."
It has quite a backstory.
This rambling brick and half-timbered mansion, designed by famed architect Charles C. Hartmann, was built in 1929 for the president of Jefferson Standard Life Insurance Co.
It's considered one of the state's grandest Tudor-style houses.
A year ago, Hillside attracted the country's attention as the setting for a dramatic episode of "Hoarders."
More than 1.2 million households watched the drama unfold as crews emptied the home, packed with contents accumulated by former longtime owner Sandra Cowart, who had lost the property to foreclosure.
Michael and Eric Fuko-Rizzo had bought the property from Bank of America.
The home and grounds buzz with crews restoring Hillside.
Interior designers have been chosen for spaces throughout the home, where they will show their talents in decorating with fresh wall treatments, furniture and accessories.
Renowned local landscape architect Chip Callaway has designed its 1.6 acres of gardens.
"So many different people have been working on the house seven days a week to make this happen, and it shows," said Mary Beth De Loache, show house publicist.
For $50, visitors can meet select designers on March 1 and hear about their plans.
Their work will be complete by April 7 for the Designer Show House.
For $35, visitors can purchase a general admission ticket. Tickets are sold in two-hour time brackets.
Or for $75, visitors can join Michael and Eric Fuko-Rizzo on an exclusive tour of the property.
In a separate $75 tour, they can get a behind-the-scenes perspective with Benjamin Briggs, executive director of Preservation Greensboro, and Linda Lane, who chairs the designer show house.
Each $75 tour is limited to 10 people.
De Loache said she expects the show house to extend into May.
With visitors expected from around the country, "This could have an economic impact on Greensboro second to the High Point Market," De Loache added, referring to the biannual home furnishings industry trade show.
When the designers and their decor are gone, the Fuko-Rizzos will move in with their twin daughters.
Michael Fuko-Rizzo is pleased to see how the project has united the greater Greensboro community in interest.
"We are just so excited to share the house and the restoration with everyone," he said.
Contact Dawn DeCwikiel-Kane at 336-373-5204 and follow @dawndkaneNR on Twitter.