GREENSBORO — Gil Fray needed a new piano so he could practice his artistry at home while he recovered from back surgery.
Fray had played professionally off and on for 50 of his 64 years.
He wanted to be ready to return to his job as accompanist at the UNC School of the Arts in Winston-Salem when it reopens in mid-August.
Fray had arranged to pay Moore Music Company for the digital piano in installments.
His friends came to the rescue. 
They donated $2,600 — enough to pay for the Roland FP-30 Digital Piano with 88 keys, wood frame and three pedals.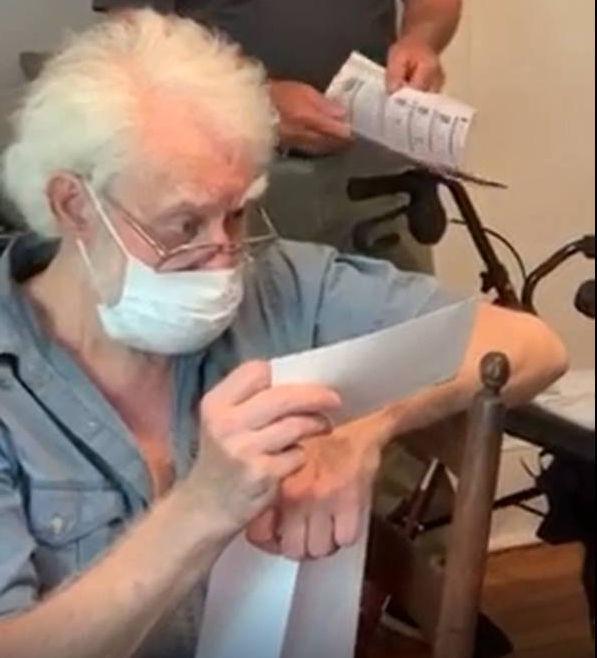 They even had $1,700 left to help cover surgery-related expenses.
On Tuesday at Fray's home, Dave Doyle and Al Stephens presented him with the gifts from 30-plus friends. Doyle's daughter, Iva Hicks, filmed the moment.
"I'm about to cry," an overwhelmed Fray said. 
So were fellow musician Doyle and Stephens, the latter owner of Moore Music.
"A lot of people love you, dude," Doyle said.
Doyle, who plays French horn with the Greensboro Symphony Orchestra, long has performed with Fray in the local F-Art Ensemble. 
Others have known Fray as past composer-in-residence for software company Notion Music and as accompanist for the Greensboro Ballet. 
Doyle said he had noticed that Fray's ability to walk had deteriorated over the last few years. Doctors scheduled surgery for June 18.
Fray had a piano at home. He didn't have money to fix it, and it had become unplayable in recent years, he said.
He also had a small keyboard without a pedal. It wasn't what he needed.
Fray's friend Randy Riddle heard about Fray's arrangement with Moore Music. Riddle wanted to put money down to help pay for the new instrument.
Doyle wanted to help, too. He then posted a plea on Facebook, asking if others would contribute.
The donations kept coming — $2,600 in all.
"That is so very, very kind," Fray said when Doyle and Stephens told him of friends' generosity. 
"In this terrible time, there is something really good," Doyle added. 
Fray soon sat at the new keyboard, and practiced for more than three hours.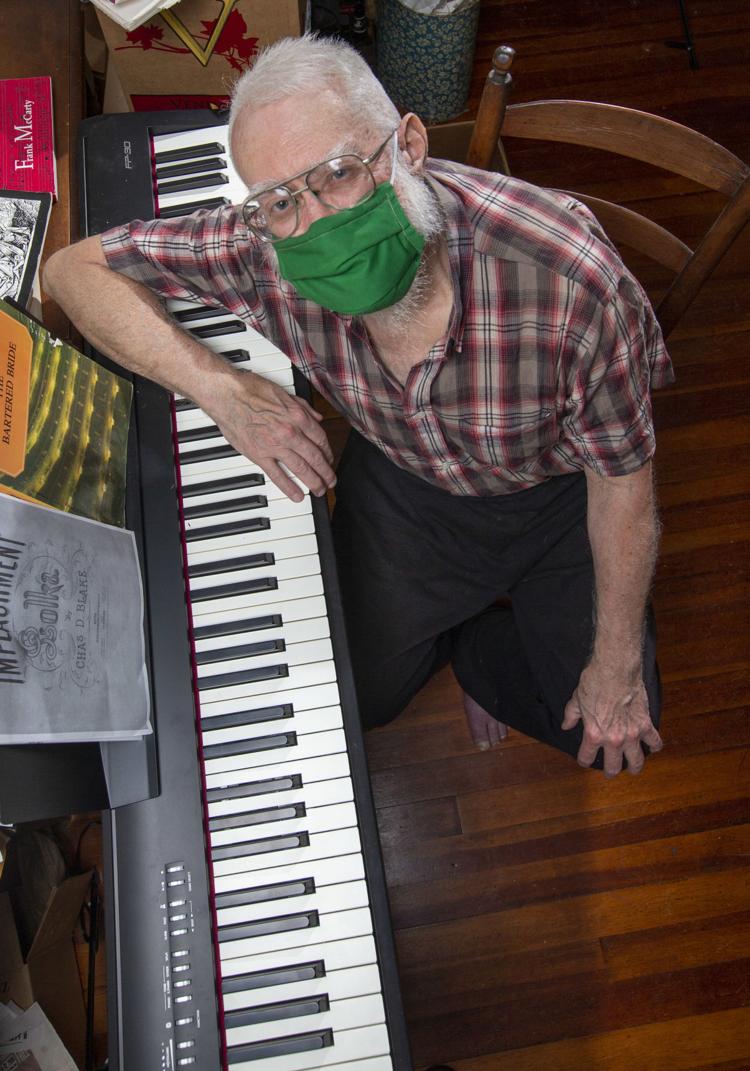 He said he is pleased with the way it sounds and the way it plays.
"It's quite wonderful to have such a community of artists and people who appreciate the arts come together," Fray said later.
He looks forward to returning to work at UNCSA, although the drive and sitting to play piano will take stamina.
"Hopefully I'm capable of the commute," Fray said later. "That's the hard part. The playing is a joy."
Amid his tears on Tuesday, Fray added a touch of levity as he looked at the list of contributing friends.
"Well," Fray said, "I owe everybody a beer."