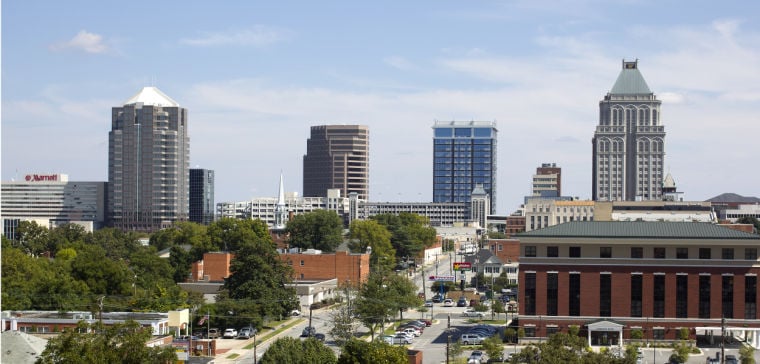 Could Greensboro be the most liberal city in the state?
Take it up with Business Insider: the site published a map Wednesday with the most liberal and conservative towns in each state. Reddest: Bakersville. Bluest: our own Gate City.
Political data analytics company Clarity Campaign Labs compiled the data. It figures it out based on questions about seven statements: 
I identify with the Democrats more so than the Republicans.
Abortion should be legal and accessible to all women.
I attend religious services regularly.
Climate change is an immediate concern that must be addressed.
There should be more restrictions on purchasing and carrying guns.
The government should reduce the deficit primarily by raising taxes rather than cutting services.
I prefer urban areas.
Contact Kelly Poe at (336) 373-7003, and follow @poe_NR on Twitter.