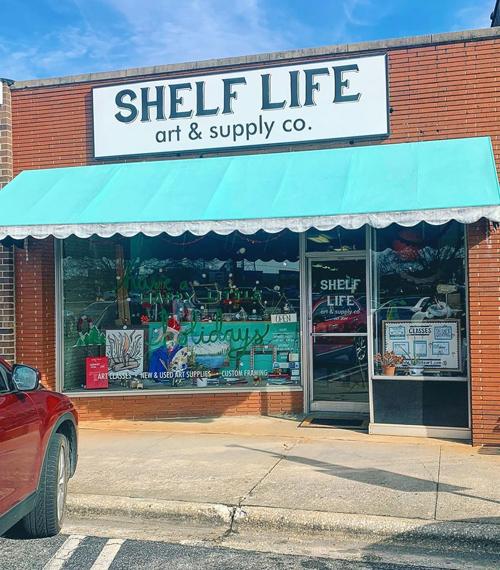 GREENSBORO — When Cassandra Liuzzo was an art student at Appalachian State University, she found herself stuck with expensive art supplies she could no longer use at the end of each semester. She envisioned a way for people to exchange their unwanted supplies for new ones and keep them out of the landfill.
That idea became a business six years ago when she opened Shelf Life Art and Supply Co. at Lawndale Shopping Center. But now she is closing the shop, in part from the economic challenges from the coronavirus pandemic.
"It wasn't the only reason, but a very large in-your-face contributing factor," Liuzzo said.
Even though North Carolina has allowed retailers to reopen their doors to foot traffic after being ordered to close in March to stem the spread of the virus, Liuzzo said she has and will continue to provide curbside business only to keep her and her employees safe.
"It makes it really hard to operate in this type of space with that type of limitation indefinitely," she said.
The shop, which started out in the basement of the former Geeksboro coffee house before moving to its current location at 2178 Lawndale Drive in the same shopping center, eventually expanded to offer new art supplies and provide art classes and camps for kids.
Liuzzo said she will continue to keep herself immersed in Greensboro's art community.
"I'm always going to be doing things with artists and connecting people," she said.