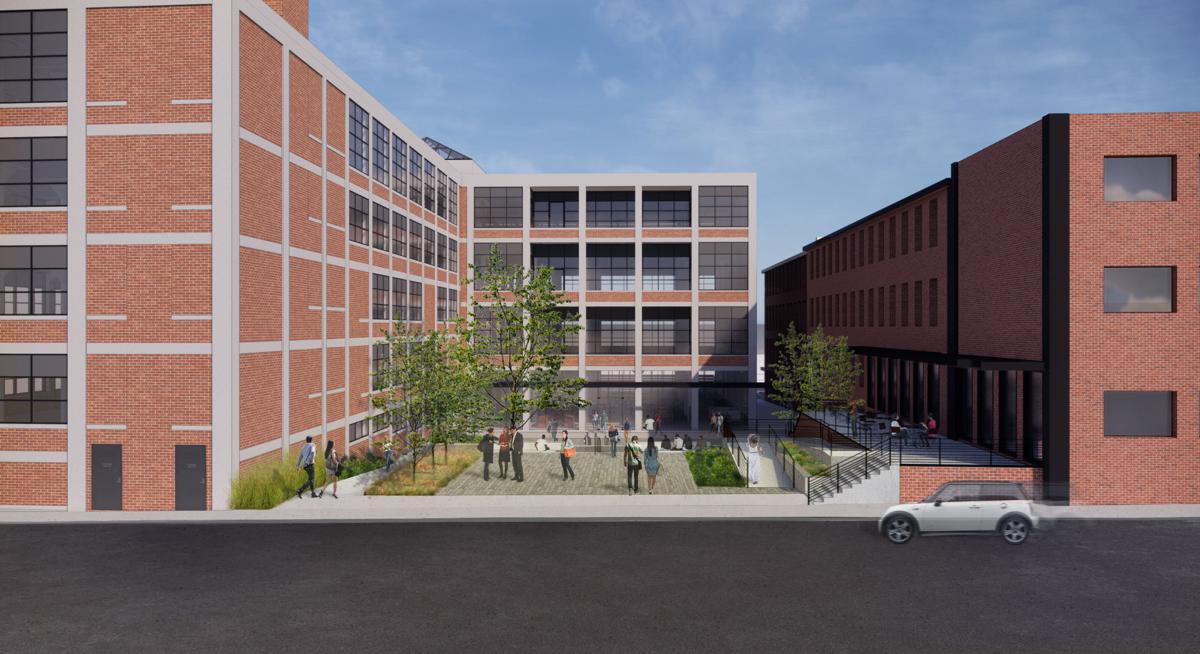 HIGH POINT — A new multi-use development adjacent to Truist Point baseball stadium adds to its campus with the acquisition of a furniture showroom.
The Earl and Kathryn Congdon Family Foundation issued a release saying it had purchased the Stickley Furniture Building at 225 N. Elm St. to complete Congdon Yards, a multi-use campus for entrepreneurs.
The foundation purchased the building for $3.85 million.
The Congdon family, which founded Old Dominion Freight Line, invested $30 million into the Adams-Millis Hosiery Mill to create Congdon Yards. The campus is being developed in conjunction with Business High Point through HB365, an initiative to revitalize downtown.
HB365 began as $1.5 million matching grant with the North Carolina Department of Commerce. That grant was supplemented by donations from High Point University, International Market Centers, Bill Millis and Blue Ridge Properties.
With the Stickley Furniture acquisition, the campus takes up an entire city block at West English Road and Pine Street. It includes the two multi-storied Adams-Millis hosiery mill buildings called Plant 7 and The Factory.
Stickley Furniture will continue to occupy the building for the next two years.
Congdon Yards is intended to be a magnet for small-time furniture entrepreneurs. It will feature a state-of-the-art fabrication facility, meeting hall, library, event spaces, showrooms, eating and dining venues and a commons.
The High Point Chamber plans to relocate its office to the campus.