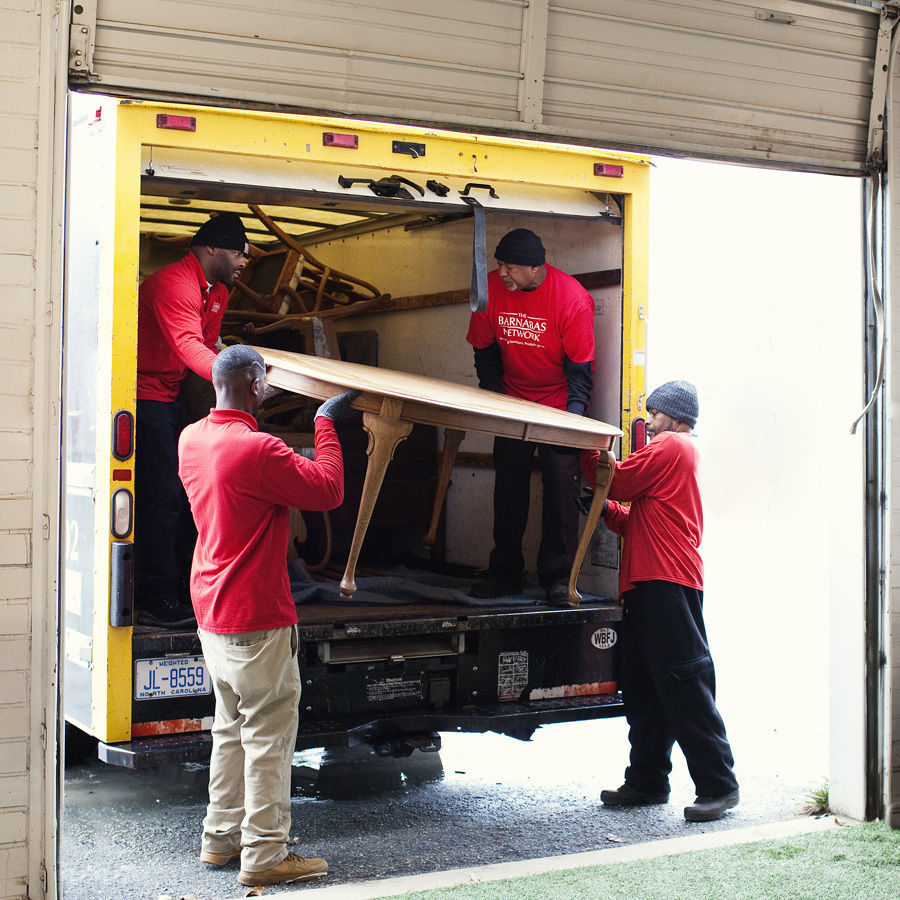 GREENSBORO — With social distancing still very much a reality as the coronavirus pandemic continues, one nonprofit that depends on human interaction for its primary fundraiser has turned to trying something new.
The Barnabas Network is holding it's much anticipated spring furniture sale virtually starting today.
"Without the possibility of doing our large in-person sale, we're using this time to pivot and try different social media platforms," said Derrick Sides, president of The Barnabas Network.
The Barnabas Network, founded over a decade ago, functions as a bank of new and gently used furniture and household accessories. Partnering with other agencies, these items go to vetted families and individuals who are transitioning from being homeless to having a home.
The organization furnishes homes of those in need by selling other furniture during biannual warehouse sales. The new, upscale furniture is donated by local retailers and manufacturers.
Sides said four semi-truck trailer loads have been donated for the spring sale, which would have been held over the course of two days.
"Selling one couch can fund our efforts for a week," Sides said.
But this spring's sale, which typically draws hundreds of shoppers, is being held entirely online, including a real-time Facebook Live shopping event starting at 8 p.m. today on the organization's Facebook page.
"It creates a different sort of shopping experience. People can ask questions," Sides said.
Sides said he was inspired by how other retailers, like antique shops, have used social media to sell items. Today's live sale is not the only opportunity shoppers will have to get a good deal on a new piece of furniture. Sides said the organization plans to liquidate those four truckloads in the coming weeks through Facebook, Instagram and the organization's website.
"We adapted our program to include virtual a shopping experience for families or their agents," Sides said.
He said client requests declined during the pandemic, primarily because partnering agencies have been shut down. But as those agencies reopen and the economic fallout from the pandemic begins to come to light, Sides expects his organization will be called upon to help a lot people.
"Job loss can affect one's housing situation," Sides said. "There's so much unknown."
Concerned about COVID-19?
Sign up now to get the most recent coronavirus headlines and other important local and national news sent to your email inbox daily.