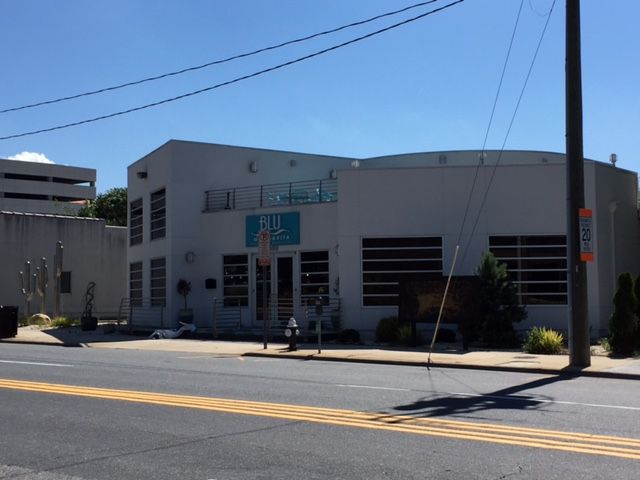 GREENSBORO - LaRue Restaurant is moving to 403 N. Elm St. in Greensboro, formerly occupied by Ganache Bakery, and more recently, Blu Margarita.
Trey Bell, executive chef and owner of LaRue, says he plans to open at the new location in early August.
Not only will the space be four times what LaRue currently occupies at 313 S. Greene St., the new kitchen will allow Bell to take to take the restaurant's concept to a new level.
"It will knock down some of the creative boundaries we're running into here (the old location)," Bell said. "It'll improve everything we're doing."
Bell opened LaRue last year offering French-inspired small plates based on seasonal sourcing and foraging of local ingredients.
"Over the past year and half, we've run close to 400 different items on our menu. From that we have a very concentrated list of tried and true dishes," Bell said. "We are going to take the flavor components from those dishes and do them in a new way."
Bell says the new version of the restaurant will offer a menu of larger plate options similar to a more traditional concept. That menu will be offered for dinner from 5 to 9 p.m.
"They will be takes off recipes that we know and that Greensboro likes," Bell said.
With the help of chef du cuisine, Kevin Cottrell, the restaurant will continue to do what it does best with a progressive menu of small plate or tapas-style options that will be available during and after dinner.
The restaurant will stay open "until" Bell says.
Bell is expanding the predominantly French wine list to include selections from all of the major wine-producing countries.
The restaurant will offer 60 to 70 spirits, including small-batch bourbons, a wide selection of American whiskies, and a variety of vodkas. The cocktail menu includes not only the classics, but contemporary spins on the classics.
The restaurant's popular alcohol-infusion program will continue to be the basis for signature cocktails, as well.
Four taps will offer rotating tap takeovers from craft breweries, including many from North Carolina. But Bell says the restaurant will offer fewer bottled craft beers in favor of more mainstream selections.
Bell says the timing for the move is ripe with the opening of nearby LeBaur Park this summer and the coming of the Steven Tanger Center for the Performing Arts, which is being built just a block.
Bell says the restaurant, and it's rooftop patio, should become a popular destination.
"We can be a part of that initial catalyst to bring people back here (downtown) that haven't been coming here," Bell said. "Greensboro is going to see an injection of people traveling to Greensboro for dining and the arts."
LaRue will be open at its Greene Street location through the end of the month. After that, the restaurant is taking a hiatus to get ready at the new Elm Street location with an interior designed by Mitch Cook, a Greensboro artist who gave the old restaurant its signature look.
Be the first to know
Get local news delivered to your inbox!