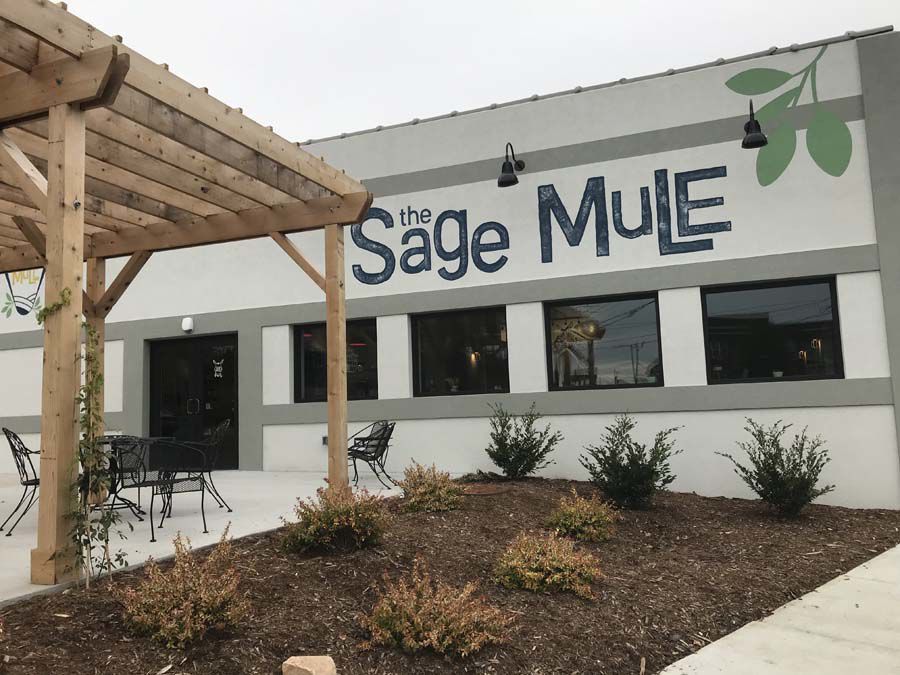 GREENSBORO — The Sage Mule has opened at 608 Battleground Ave. in downtown's LoFi neighborhood.
 The new bakery and bistro opened next to Crafted the Art of Street Food and Preyer Brewing.
It serves breakfast and lunch.
Steven Gingher, who is a graduate of the culinary program at Johnson and Wales in Charlotte, opened the restaurant with his wife Janice.
Gingher said the name is a play on the name Greensboro with Sage being the "green" and Mule, which is a cross between a horse and a donkey, or burro.
Breakfast is served all day and features items like a Blue Plate Special of eggs, meat and hash browns, Breakfast Cassoulet with white bean and stout ragout, and ABC Toast with avocado, pickled golden beets and poached eggs.
In addition to the house-made bread, there are croissants, muffins, bagels, biscuits and cinnamon buns.
Lunch sandwiches, served with a side, include options like Skinny Dipper with fried chicken and barbecue sauce, The Stalloner loaded with Italian meats, and the Scuttle-Butt with whipped feta, relish and hard-boiled egg.
There is a selection of salads and beer and wine are available.
The restaurant is open until 3 p.m.