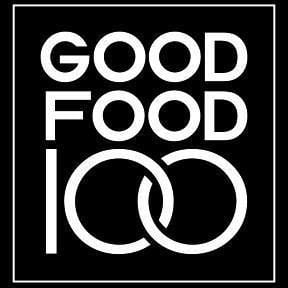 The Good Food Media Network is accepting applications for restaurants that would like to be included in the Good Food 100 Restaurants list.
The list recognizes chefs and restaurants that are transparent with their purchasing and sustainable business practices.
It is the second year for the list.
Last year, four North Carolina restaurants were on the list.
Founded by food industry veteran Sara Brito, the strategic rating system for inclusion on the list underscores how chefs and restaurants are building a better food system and supporting state, regional, and national "good food" economies.
In its first year, 90 restaurants, representing over 140 locations in 23 states and all eight regions of the United States applied.
The list will again be compiled based on self-reported annual food purchasing data, independently verified by NSF Responsible Sourcing.
The data collected will be used to quantify restaurants on a link rating system based on percent of total food costs spent to support state, regional and national "good food" producers and purveyors.
Restaurants will be categorized as food service, fast casual, casual, and find dining.
Once the list is assembled, the Good Food Media Network will award the restaurants with the highest percentage of good food purchases in each category as well as restaurants classified as specialty grocers, catering businesses and plant forward businesses.
Also recognized are restaurants that have significantly advocated for the environment, animal welfare and championed farmers, ranchers and fishermen, as well as restaurant and food chain workers.
The Good Food Media Network is a nonprofit organization dedicated to educating eaters by cultivating conversation and community around people and businesses interested in a more sustainable food system.