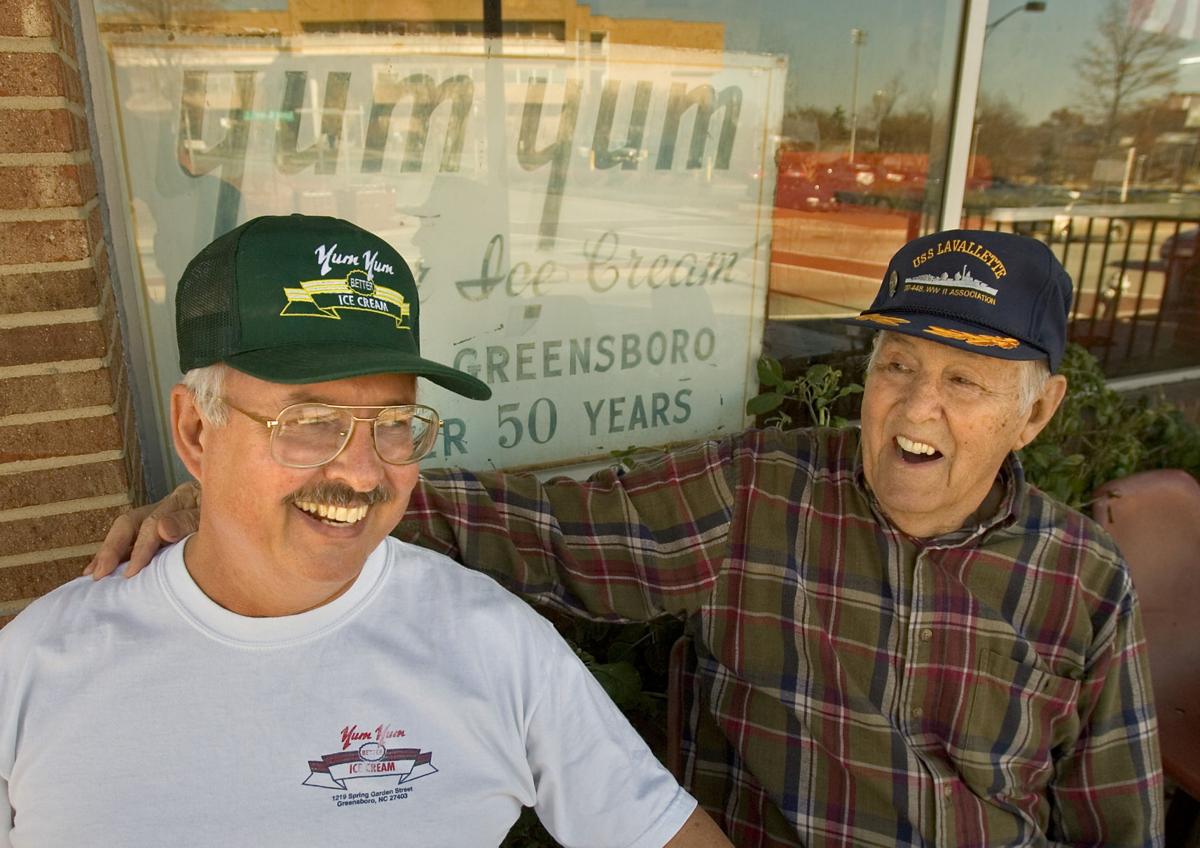 GREENSBORO — Bernard Aydelette, the owner of Yum Yum Better Ice Cream and Hot Dogs at 1219 Spring Garden St., has died.
According to a post on the Yum Yum Facebook page, Aydelette died on Tuesday.
"He was a wonderful and kind man, who loved his family, his country, his Yum Yum and Greensboro. Please pray for our family as we grieve 'Papa Bernard' as he is known to his grandchildren and great grandsons," reads the Facebook post.
Aydelette's father, W.B. Aydelette, started the business more than 100 years ago selling ice cream and hot dogs from a pushcart.
W.B. eventually opened a shop at Spring Garden and Forest streets. In 1973, the shop moved to its current location where it has been selling boiled hot dogs and making and selling ice cream ever since.
In March, a customer ran her car into the side of the business, causing damage to the ice cream production room. The shop had to close.
Community support rallied around the business, and the damage was quickly repaired and the shop was open for business within two weeks.
A service will be held at 2 p.m. Saturday at Alamance Presbyterian Church in Greensboro. Visitation follows.
The obituary can be viewed here.
Contact at (336) 373-7145 or at carl.wilson @greensboro.com. Follow on Twitter at Short_OrdersNR and on Facebook.