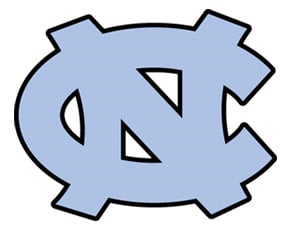 Updates with Associated Press story:
CHAPEL HILL — The former North Carolina learning specialist who questioned the literacy level of Tar Heels athletes and said that UNC had committed academic misconduct has filed a civil lawsuit against the school.
Mary Willingham resigned after the spring semester. But according to a lawsuit filed Monday in Wake County, she was demoted and the school retaliated against her after she raised concerns such as low reading levels for athletes and the existence of "paper classes" requiring only one research paper at semester's end — which she says helped keep athletes eligible.
Willingham is seeking to be reinstated to her job and damages of at least $10,000. The lawsuit also names the University of North Carolina public system that oversees the Chapel Hill school as a defendant.
Spokesman Joel Curran said in a statement Tuesday the school had no comment because it hadn't been served with the lawsuit.
Willingham was hired as a part-time learning specialist for athletes in October 2003 and to a full-time position in December 2004. She eventually "became disillusioned" by seeing "widespread" improper assistance and conduct before taking another position in 2010. She reported her concerns in a meeting that year with two school officials after the NCAA launched an investigation into the football program, according to the lawsuit.
The lawsuit states that Willingham was demoted last summer, required to report to weekly meetings with a supervisor and given new duties requiring extra training among other job changes after she gave media interviews and started a blog about her experiences.
Willingham complained about "hostile work conditions" and filed a grievance, but the school did not address her complaints, according to the lawsuit.
A whistleblower advocacy group, the Government Accountability Project, has sent letters to school chancellor Carol Folt and system president Thomas W. Ross in recent months questioning whether Willingham was mistreated or harassed. That included criticism from school provost James W. Dean Jr., after Willingham told CNN in January that the majority of football and basketball players she researched from 2004-12 read at below-grade levels.
Three outside experts hired by the school later said Willingham's data did not support her conclusions.
According to the lawsuit, the school spent about $500,000 over two years "to wage a public relations campaign" against Willingham and her claims of "improper, unethical, illegal and even corrupt treatment and services" for athletes.
The lawsuit was filed the same day UNC athletic director Bubba Cunningham said the NCAA is reopening its probe into academic misconduct because new information is available.
---
Mary Willingham is suing North Carolina, claiming she was demoted in rank and title and subject to a hostile work environment at UNC after she spoke out about academic fraud scandal at the university.
Willingham, a former reading specialist, claims UNC created a hostile work environment for her and, as such, "constructively terminated" her employment. 
Willingham resigned in late April.
She is now seeking in excess of $10,000, plus interest, for "harms, losses and damages" she incurred. Additionally, she is seeking reinstatement to her employment at UNC or, at her election, front pay from UNC.
WTVD ABC-11 in Raleigh, posted the suit filing online, and you can view it here.
Here are some of the claims she makes in her suit.
She was demoted in rank and title effective July 1, 2013.
She was provided with substantial and additional job duties, which were mostly clerical in nature, without any increase in salary.
She was required to receive training for additional job duties during her summer vacation time.
She was required to provide a written request 30 days in advance for sick leave, vacation leave and personal leave (when other employees were not so required).
She was required to work "office hours" for students at times when faculty meetings were being conducted for purposes of excluding her. 
UNC permitted and refused to remediate Willingham's hostile work environment in a prompt and effective manner.
The suit filing claims that UNC "essentially punished (Willingham) for having reported the truth," as alleged earlier in the suit. It also claims UNC "constructively terminated" Willingham's employment by taking the adverse employment actions against Willingham and creating and facilitating a hostile work enviornment against Willingham through severe and pervasive work conditions that it imposed or permitted to be imposed on her. Additionally, the suit claims that UNC's alleged reasons for taking the adverse employment actions against Willingham "were specious and served merely as a pretext to retaliate against (Willingham) because she had been engaging in the protected activity."
The suit filing, which was obtained and posted online by WTVD ABC-11 in Raleigh, is embedded below.
Contact Mark Thompson at (336) 373-7008, and follow @mthompsonNR on Twitter.