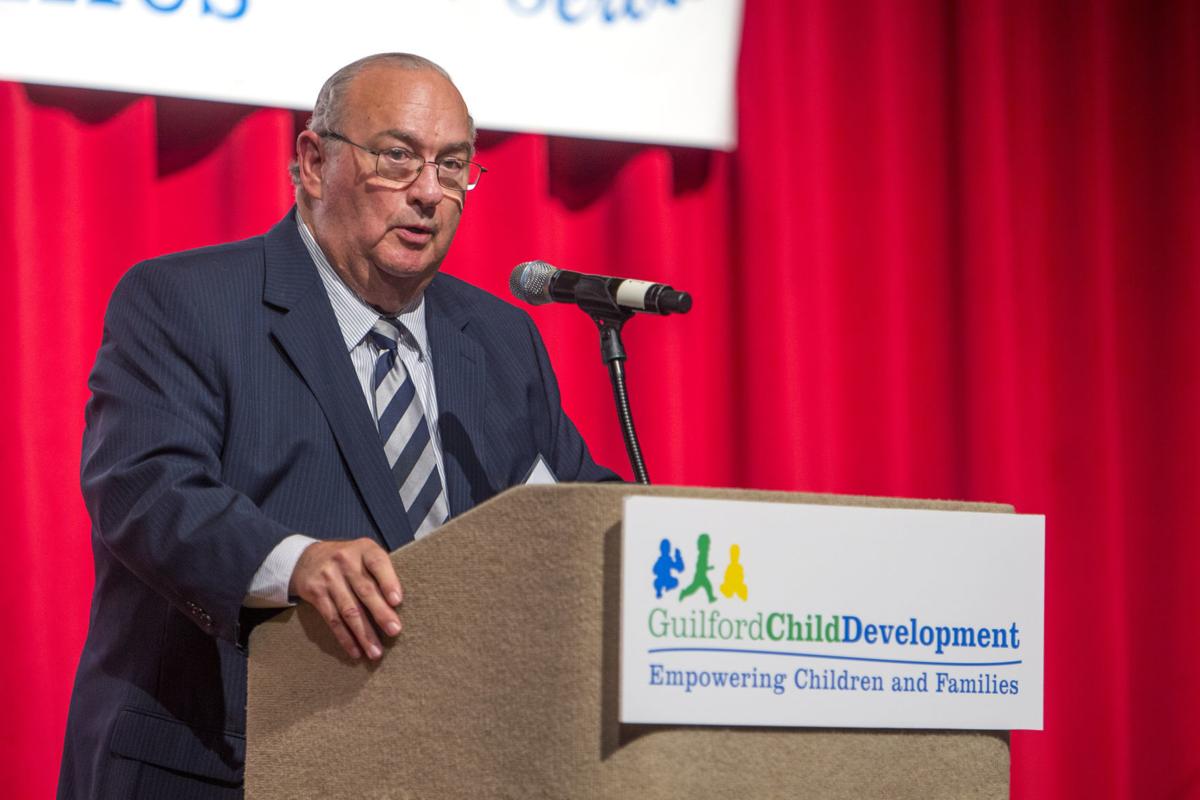 GREENSBORO — The nonprofit agency Child Care Services Association has named Greensboro's Robin Britt the recipient of its 2019 James and Carolyn Hunt Early Childhood Award. 
Britt is the executive director of Guilford Child Development, one of Guilford County's largest nonprofits. He is set to retire in October following two decades leading the organization. The nonprofit grew dramatically under Britt's watch, with its Head Start/Early Head Start program going from more than 600 young children served per year to more than 1,400. 
Britt's leadership of Guilford Child Devolpment caps off a career that includes joining the Navy, working as an attorney, serving in the U.S. House of Representatives from 1983 to 1985, leading the nonprofit corporation Project Uplift, and starting the state's Smart Start program while serving as the secretary of what's now the N.C. Department of Health and Human Services.
"We are grateful to have such a committed leader like Robin Britt dedicate more than thirty years of his life helping the young children and families of North Carolina," CCSA President Marsha Basloe said in a news release.
CCSA, which has offices in Chapel Hill and Durham, works to improve the childcare system in North Carolina and around the country through research, services and advocacy, according to its website. The annual award was named for former North Carolina Gov. Jim Hunt and First Lady Carolyn Hunt, "in recognition of their efforts to improve early care and education for our youngest citizens."
CCSA leaders plan to honor Britt during the agency's 45th anniversary celebration dinner at the Sheraton Imperial Hotel in Durham on April 5. The agency plans to sell tickets for the event on its website, www.childcareservices.org, later this month.
Contact Jessie Pounds at 336-373-7002 and follow @JessiePounds on Twitter.​