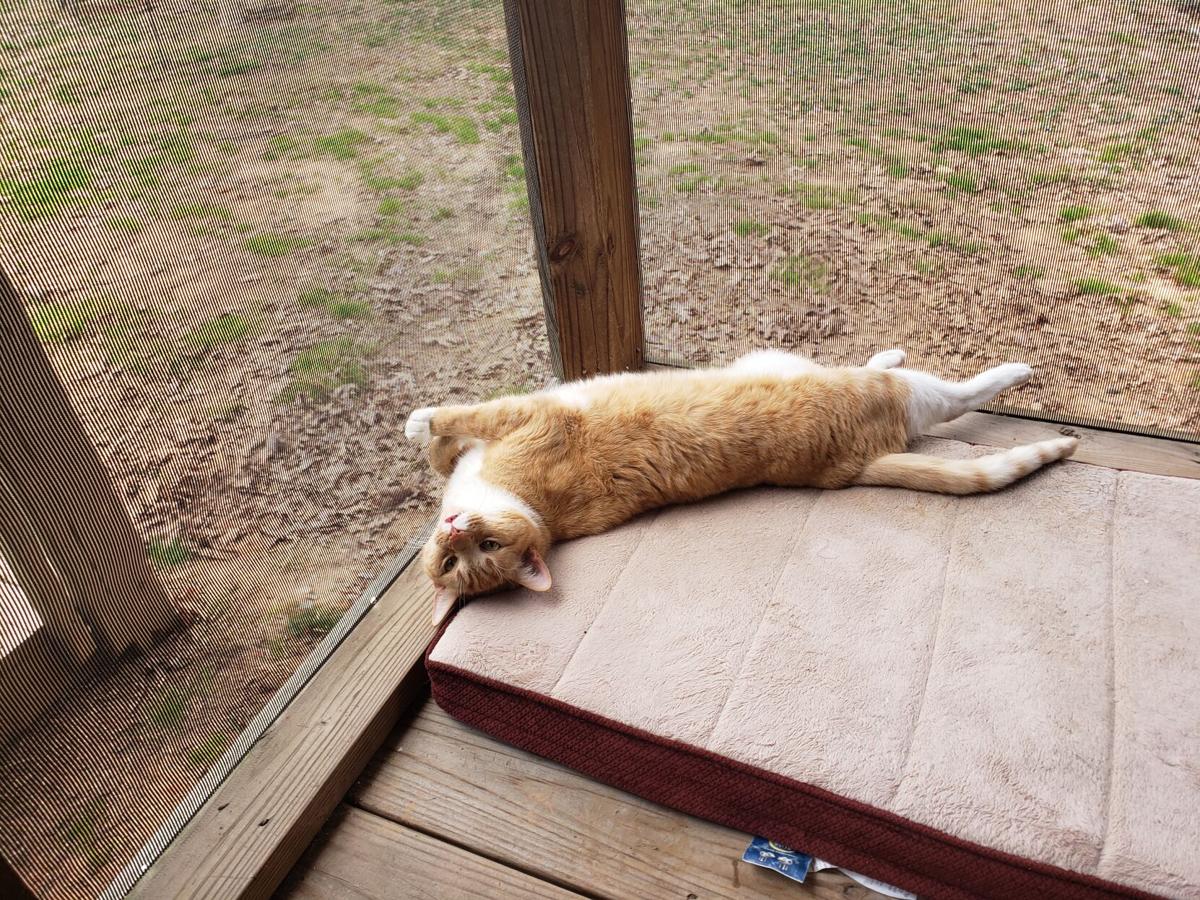 Included on the list of criteria I had when looking to buy my first home was a screened-in porch. It either had to have one or a good space to build one.
Not for me, mind you, but for my cats.
The house I chose did not have such a porch, but there was a good spot to build one off the utility room. So, for $2,500 (in the year 2000), I had built a most expensive cat house — the feline variety, of course, no red lights here.
After renting a series of homes, duplexes and apartments, most of which had a screened-in porch, I determined that such areas were necessary for my mental health and the well-being of my kitties.
I had a place to safely deposit them when they raced around the living room, their tiny claws piercing my peace of mind. And they had a safe play area from which to watch squirrels and birds, or simply lounge in the sun.
Thus, neck-wringing was avoided.
Don't get me wrong, I love my cats. Every one I've had over the years, and there have been several, was petted, pampered and well-fed.
But there are times when I could do without them careening through the house and crashing onto a table — spilling papers and freshly poured cups of tea onto the floor.
So the 10-by-10 addition to my then new home was a must-have.
The good news is that there's even space for us humans. Not a lot, but enough to kick back without the skeeters biting. I might even have Moxie or Picasso, presently my two "owners," in my lap. Their rumbly purring and silky coats add to the charm of my, er, their backyard getaway.
Contact Kenwyn Caranna at 336-373-7082 and follow @kcaranna on Twitter.