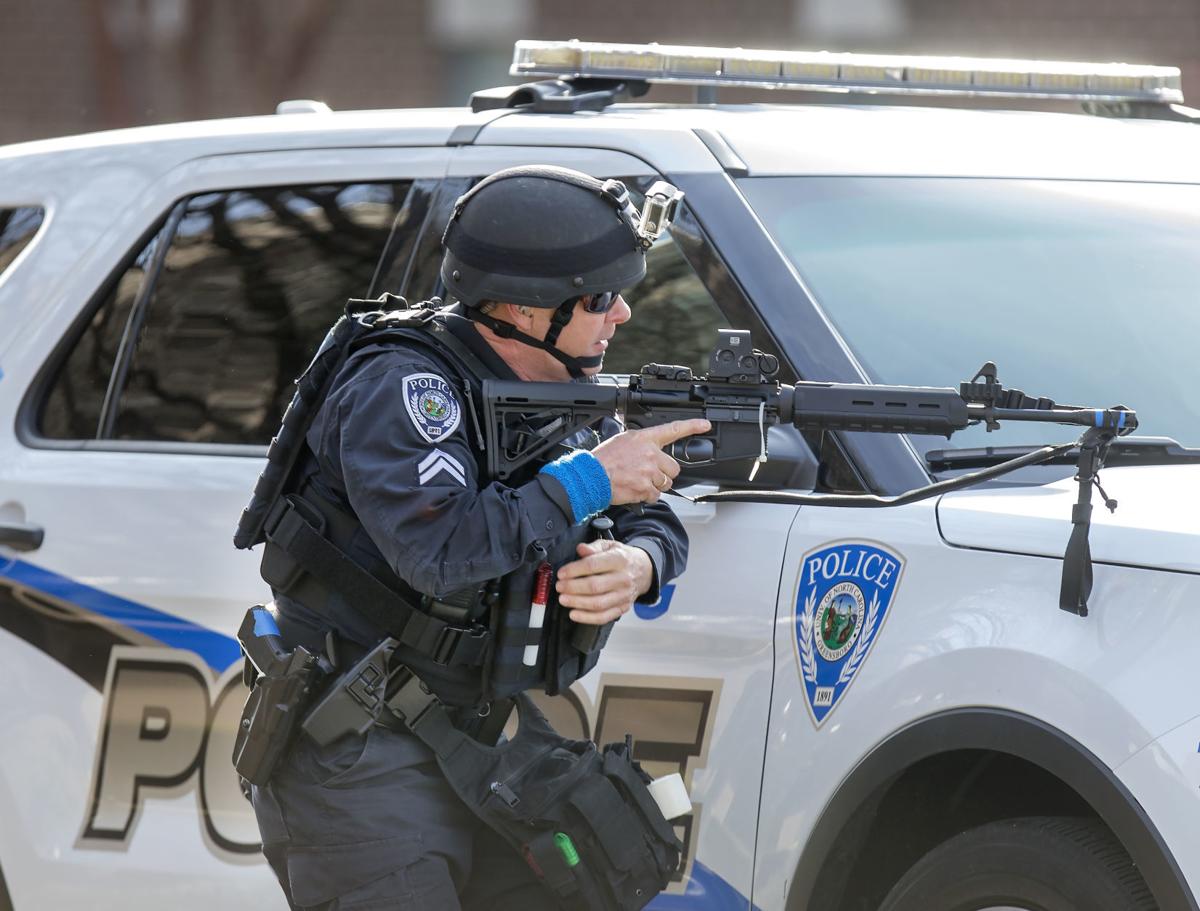 Each year, the UNC System sets tuition and fees for the following year  something like this:
The UNC System establishes the ground rules early in the fall semester, and each campus comes up with a proposal before the winter break. The Board of Governors reviews those plans over a meeting or two, then approves them in the spring semester, usually in February or March or so.
The BOG has followed that scheduled so far this year. But one of its committees on Tuesday introduced a last-minute proposed hike in its campus security fee that the campuses didn't formally ask for. And because the BOG's proposal ran headlong into a state law that governs student fees at the UNC System schools, the fee increase won't be the same on each campus.
Back in the fall, the UNC System office told campuses they couldn't raise tuition for in-state students in 2021-22. Schools could raise out-of-state tuition and just one fee: the health services fee that helps each school run its student health center. (The reason? Higher costs associated with on-campus COVID-19 testing and increased demand for mental health services from a stressed-out student population.) If campuses wanted to raise, say, the athletics or student activities fee, they'd have to cut another fee by the same amount.
Each university came up with their plans. I wrote about the proposals from the Greensboro and Winston-Salem universities here, here and here. The proposals from all 16 state universities are here starting on page 13.
At its January meeting, the BOG's budget and finance committee zeroed in on the campus security fee. This fee helps pay for campus police departments, safety and security training across the UNC System, Title IX and Clery Act compliance and other safety-related matters. It has been $30 per student per year at each UNC System school since it was introduced in 2015.
Each campus is supposed to use a portion of the fee to raise salaries of police officers and 911 operators. UNC leaders said in January that even with this extra money campus police salaries are, on average, less than 80 percent of the salaries paid by municipal police departments and county sheriff's offices where UNC System schools are located. The BOG committee said they've heard campus leaders say they want higher salaries for their campus police officers and 911 operators, and the board members agree with them.
The other issue raised by the committee is the UNC System's new racial equity report, which came out in January. That report calls for, among other things, equipping all campus police officers with body-worn cameras and less lethal devices in addition to firearms. Both of those things would require money, of course.
The BOG's budget committee in January and again Tuesday suggested doubling the fee to $60 per student per year. One problem: State law limits the annual cumulative increase of six required student fees (athletics, health services, student activities, educational & technology, campus security and debt service) to 3 percent annually. Five schools had already asked for significant increases (between $56 and $88 a year) in their health services fee for 2021-22. The proposed $30 hike in the campus security fee would have put them on the wrong side of the 3 percent cap, and the committee didn't seem inclined to reduce the asked-for increases in the health services fee.
So the BOG committee came up with a workaround: 11 campuses will raise their campus security fee by $30 in 2021-22, and five schools will increase it by that same amount but over two years.
UNCG is one of the five. Its campus security fee will go up $24 next year and another $6 the year after. Same thing for Winston-Salem State: a $1 increase this year and $29 the next. (WSSU asked for a $73 increase in its health fee, second only to UNC-Charlotte for the upcoming school year.) N.C. A&T and UNC School of the Arts, meanwhile, will raise their campus security fee by $30 next year and be done with it. 
The other three schools that won't raise the security fee by the full $30 next year are East Carolina ($22 next year), UNC-Charlotte ($4) and Elizabeth City State (-0-). If you can subtract by 30 — and I know you can! — you can figure out the following year's increase.
The 2021-22 tuition and fees packages, including the full and partial increases in the campus security fee, go to the BOG's budget committee next Wednesday and to the full board the next day.
Staff writer John Newsom covers higher education for the News & Record of Greensboro and the Winston-Salem Journal.
Have something to say about this blog post? Email him at john.newsom@greensboro.com. You can also follow him on Twitter at @JohnNewsomNR.
Support his coverage of higher education. Click here and here to learn about digital subscriptions the News & Record and the Journal.