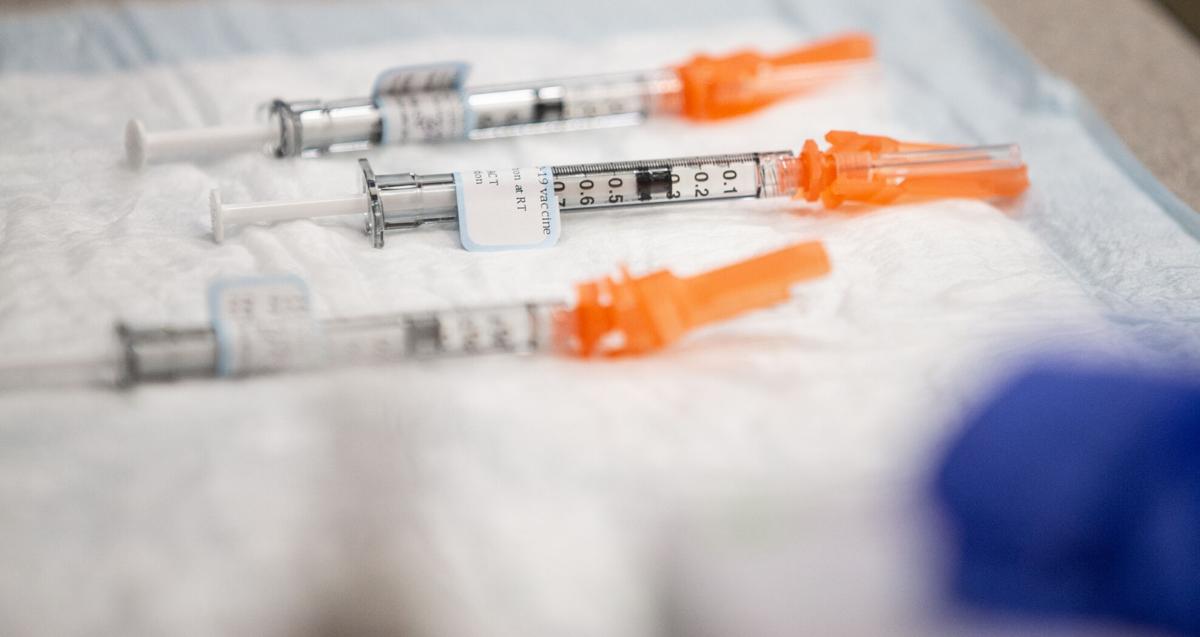 (The latest in a long series on how college campuses are dealing with COVID-19.)
(I've updated this blog post once below.)
Things are starting to look up around here.
Not only does it seem that the predicted ice-pocalypse probably isn't going to happen — the weather service this afternoon downgraded its winter weather watch to an advisory and the trees in my yard are sloughing off a lot of this morning's ice — local colleges and universities mostly seem to have gotten a handle on COVID-19.
• At Wake Forest University, where some students protested last Friday to show their displeasure with the school's COVID-19 response, case numbers appear (with an asterisk) to have come down sharply from the one-day high of 117 new cases reported Feb. 8. Wake recorded just 27 new cases between Friday and Sunday, according to its dashboard. However, the university says it's missing COVID-19 test data for the week that started Monday, so it's unclear if Wake Forest's lower numbers were just a weekend blip or a continued downward trend. Wake Forest remains in Orange Status with a whole raft of campus restrictions.
• Elon University raised its campus status to Level 2-High Alert last Thursday after four straight days of new cases in the double-digits. Since then, daily new cases have ranged from 15 (on Tuesday) to four twice (on Monday and Saturday). Elon has an estimated 84 active cases — the most I've counted there so far this semester, but well below fall semester peaks.
• Guilford College began holding in-person classes, reopened its dining hall and let employees return to campus Monday after a surge of cases last month. The college had originally planned to resume more-or-less normal operations Feb. 8, but the college extended restrictions one more week. Guilford's dashboard shows 12 active cases on campus, which is about a third of what it was about a month ago.
• Meanwhile at Davidson College, three students contracted the highly contagious British variant of COVID-19 that has started to pop up around the country. The college blamed students for hanging out together without wearing masks. "We can trace nearly all of the viral spread to unmasked activity. Very small numbers can lead to significant spread: 3 people take their masks off in a room and soon 9 people test positive and 23 people are in quarantine," the college wrote to students last Friday. "So please, wear a mask. This is the single most important thing you can do to keep yourself and other people healthy and out of quarantine." Davidson's COVID-19 dashboard currently shows 38 active cases (which is high for Davidson compared to the fall). Here's more from the Charlotte Observer.
• And up in Virginia, the N&R's sister paper in Richmond reported Wednesday that COVID-19 cases there are on the rise. Eight Virginia universities have already reported more cases during the current spring semester than they did in the fall. It's unclear, the Times-Dispatch reported, whether the higher numbers have resulted from more campus testing, increased student complacency, new strains of the coronavirus that causes COVID-19 or community spread that's higher now than it was during the fall. 
No, I can't explain why N.C. universities seem to be weathering the COVID-19 storm better (for now) than Virginia colleges. Nor can I explain why a predicted icy catastrophe turned out instead to just be a cold and dreary and ultimately bearable day. I guess I'm just thankful that both things are, at least for the moment.
Update, 1:45 p.m. Friday: Wake Forest apparently thinks its COVID-19 numbers have stabilized, so it's relaxing some campus restrictions starting this weekend.
Staff writer John Newsom covers higher education for the News & Record of Greensboro and the Winston-Salem Journal.
Have something to say about this blog post? Email him at john.newsom@greensboro.com. You can also follow him on Twitter at @JohnNewsomNR.
Support his coverage of higher education. Click here and here to learn about digital subscriptions the News & Record and the Journal.