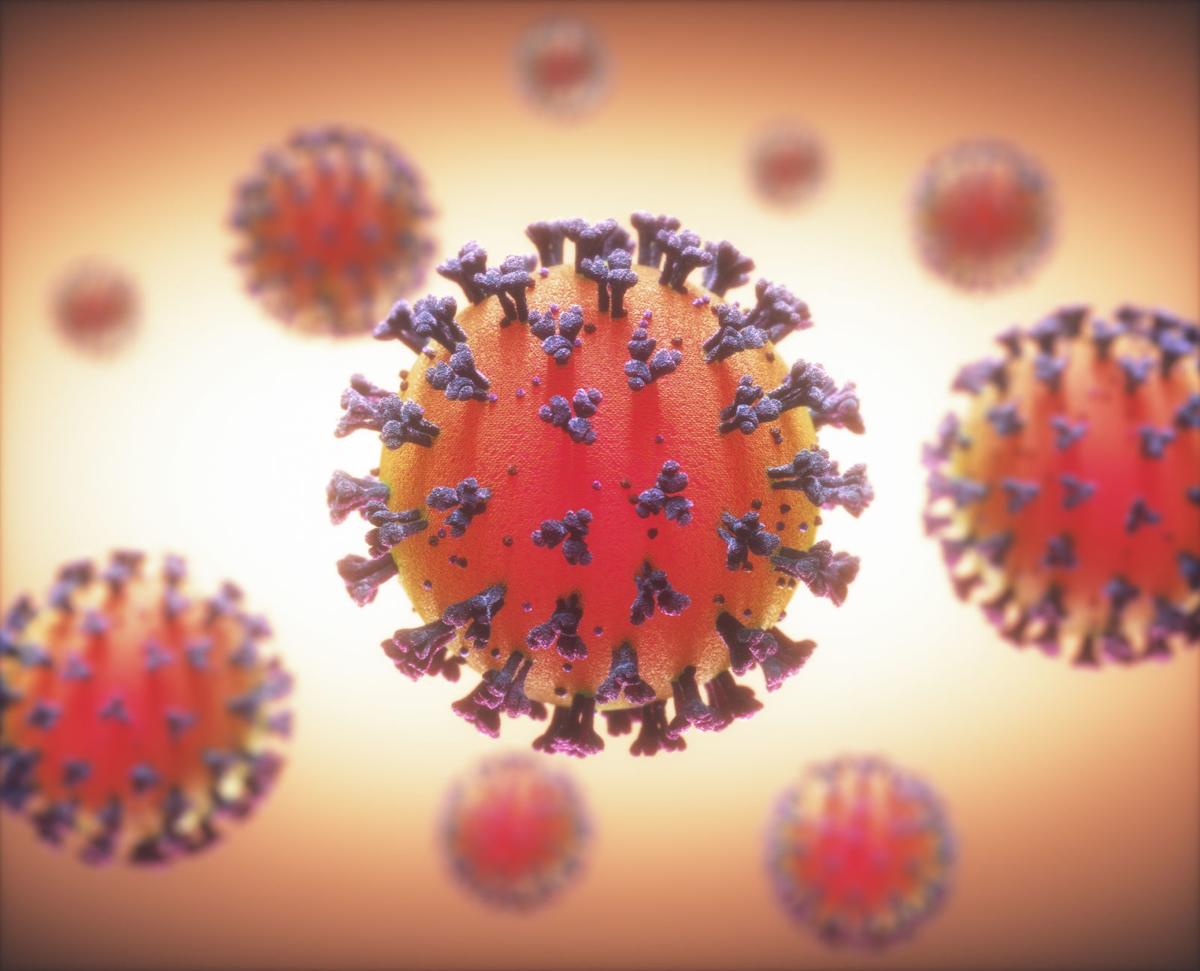 A month ago, I think most folks were starting to feel pretty good about things. Spring was on its way. COVID-19 vaccines were steadily making their way from labs to arms. And coronavirus cases were fast trending down across North Carolina and the nation from their peak in early January. From the high-water mark on Feb. 3 (12,079 new cases in N.C.) to Monday (1,054 new cases), there's certainly reason to be optimistic.
But something happened toward the end of March: Case counts headed back up again. In North Carolina, new cases went from fewer than 1,000 per day in early March to more than 2,000 per day three times since March 13. The state's seven-day average of new cases was on the rise at the end of March but seems to be declining since April began. Nationally, the Centers for Disease Control and Prevention said the moving daily average of new cases is up more than 8 percent over the past week. The New York Times is reporting that new cases are up 18 percent over the past two weeks.
No wonder we keep seeing dire predictions that the U.S. is on the edge of a fourth wave of COVID-19. (That said, experts are doing what they've done ever since the start of the pandemic: disagreeing, according to a recent Washington Post story.)
I'm seeing some upward trends at two area universities, N.C. A&T and Elon University.
N.C. A&T has reported about 150 cases over the past three weeks, or about seven new cases per day on average. (I say "about" because N.C. A&T's dashboard is irregularly updated and contains no trend data. All of the numbers that follow are based on my own counts.)
Though the daily average is very manageable, I've seen some high-for-A&T one-day numbers in recent weeks: 29 new cases on March 24-25, 32 new cases on March 26 and 40 new cases on March 31-April 1. Test positivity rates for COVID-19 have ranged from about 7.5 percent for March 26 and 10.3 percent for April 2-4 (13 new cases) — well above A&T's semester average of a little over 4 percent. Oh, and A&T on March 23 reported its first campus cluster (in one of its dorms) in two months.
I don't know what's up at A&T. Neither one of the media reps I contacted over there this morning have returned my email. I do know that A&T is holding vaccine clinics on campus every Thursday. Anyone who's eligible for a vaccine — which will be everyone 16 or older in North Carolina starting Wednesday — can get a shot. Click here to make an appointment.
At Elon University, the number of students in quarantine or isolation hit 377 on Thursday — almost triple what it was nine days earlier, according to its dashboard (which only goes back to March 23 for its Q&I data). The football team postponed its Saturday home game against William & Mary (GO TRIBE!*) and recently reported a cluster of COVID-19 cases in a fraternity.
The silver lining at Elon is that the quarantine and isolation numbers fell almost as quickly as they spiked — they were down to 251 as of Sunday — and there only 58 active cases on campus. Elon's campus status remains at Level 1/Moderate Alert, where it has been since mid-March.
Elon, meanwhile, will host an on-campus vaccine clinic for students, employees and community members that starts Tuesday and runs through April 12. If you are (or aren't) affiliated with Elon, click here for details, including how to schedule an appointment.
Elsewhere around the Triad, COVID-19 numbers on campus are looking pretty good.
Guilford College, UNC School of the Arts and Wake Forest University — which all dealt with coronavirus surges earlier in the spring semester — are reporting relatively few cases these days. Guilford has just three active cases on campus. UNCSA isn't using a single bed set aside for quarantine and isolation. And Wake Forest has just five active cases on campus and hasn't reported  double-digit numbers of new daily cases since late February.
Speaking of optimism, not only are area colleges and universities announcing plans for in-person commencements in May, they're also telling students, faculty and staff members to expect a more-or-less normal fall semester. UNCG and Wake Forest announced their fall plans last week; I expect more to follow their lead in the coming weeks. As Wake Forest's leadership trip put it: "While we must continue to be mindful of the virus, we have ample reasons for optimism."
* I'm an alum, so I can say that. Other than my fandom for the mighty green and gold of W&M, this blog is neutral on all sporting matters not involving my old school.
Update, 12:15 p.m. Tuesday: I forgot to include that UNC School of the Arts last week announced its plans for the upcoming fall semester: "Along with more fully face-to-face classes in the fall, UNCSA is planning for more relaxed restrictions in residence halls, buildings and facilities to return to normal hours and regular capacity, staff who have worked remotely to be back in offices, and the potential to present performances and screenings to live audiences."
That statement seems to be the default for most colleges and universities these days. At this point I'd honestly be surprised if any school says it's planning to do anything but return to campus in full in the fall.
Staff writer John Newsom covers higher education for the News & Record of Greensboro and the Winston-Salem Journal.
Have something to say about this blog post? Email him at john.newsom@greensboro.com. You can also follow him on Twitter at @JohnNewsomNR.
Support his coverage of higher education. Click here and here to learn about digital subscriptions the News & Record and the Journal.