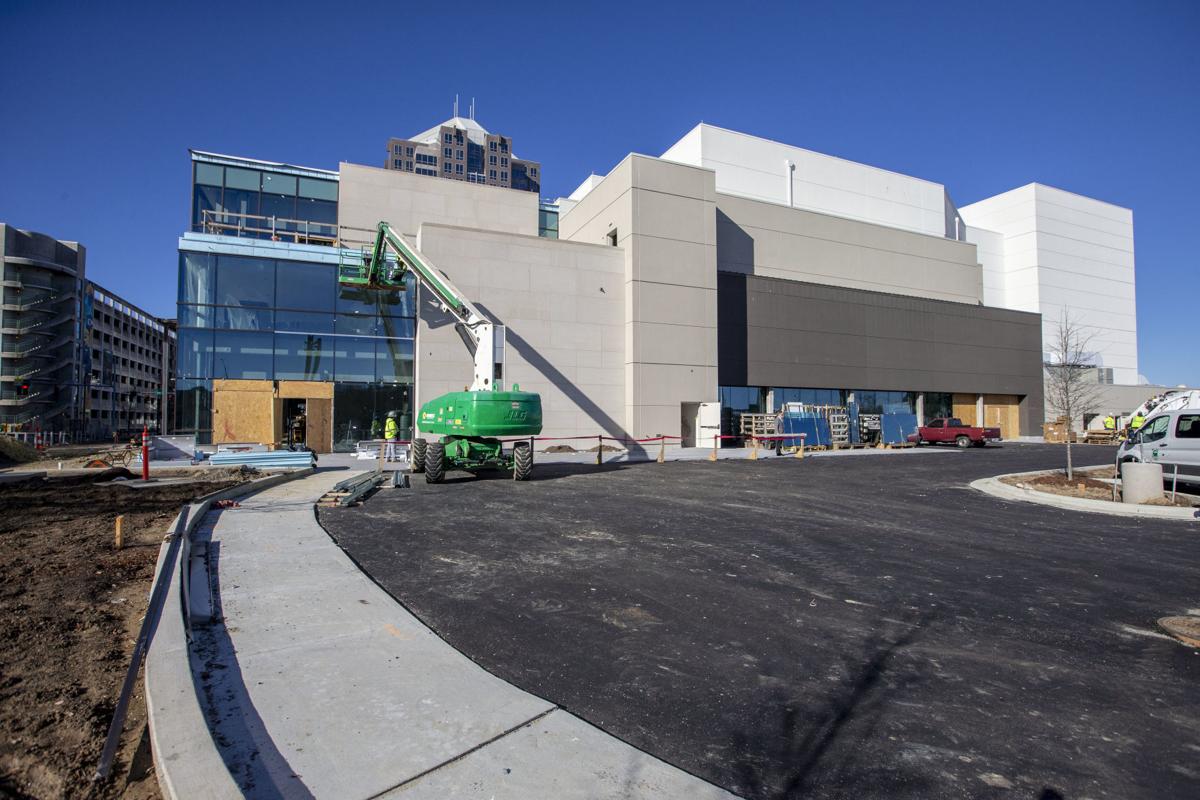 The spring semester hasn't attracted many campus speakers so far, but I pinkie-swear promise you that things will pick up in March. 
Here are some interesting events that will be happening over the last two weeks of February, plus a few things to get on your March calendar. 
Everything's free unless noted. Here goes:  
Feb. 17: I mentioned in the last roundup that former national security adviser John Bolton is scheduled to speak at Duke University. He's still coming, but all the tickets have been claimed. Here are the details if you want to head down to Durham and hope for some no-shows.
Feb. 20: German stone carver Claudia Dietz will speak at UNCG's Weatherspoon Art Museum (6 p.m.). Dietz's work "appear(s) lively and curious with nature always at the center," according to the museum.
Feb. 19: The 2001 documentary "I'm Not my Brother's Keeper: Leadership and Civil Rights in Winston-Salem" will be screened at Wake Forest University (6:30 p.m., Pugh Auditorium). The 45-minute film was written and directed by Mary Dalton, a communication professor at Wake Forest. A panel discussion follows.
Feb. 20: UNCG's Human Rights Research Network film series will show "The Price of Free" (6:30 p.m., Room 120 of the School of Education Building). This 2018 documentary features Nobel Peace Prize winner Kailash Satyarthi.
Feb. 21: Bill MacReynolds, founding dean of the business school at Greensboro College, is the next guest of the Greensboro College Colloquium Series (3 p.m., 109 Proctor Hall West). Before joining the college's faculty full time in 2014, MacReynolds worked as an economist for the U.S. Chamber of Commerce, the Federal Trade Commission and others. His talk is titled, "Wise Adventures in Economic Thinking: Government vs. the Market." 
Feb. 23: Wake Forest University and Winston-Salem State University will hold a joint commemoration of Winston-Salem's lunch counter protests of 1960 (3 p.m., downtown Winston-Salem). The event will start outside the Millennium Center, then proceed to the historical marker at Fourth and Liberty streets. The leaders of both universities will speak. The WSSU Singing Rams will perform. Jonathan Walton, dean of Wake Forest's divinity school, is the keynoter. If you're not familiar with the Winston-Salem sit-ins, this 2010 story from the Winston-Salem Journal will get you started. 
Feb. 23: Guilford College professor Richie Zweigenhaft will read at Scuppernong Books (4 p.m., 304 S. Elm St., Greensboro). He's the author of "Geezerball," which recounts the 44-year history of a lunchtime pickup basketball game at the college. Zweigenhaft is the Charles A. Dana Professor of Psychology at Guilford.
Feb. 27: Su'ad Abdul Khabeer will talk and perform at Elon University (7 p.m., LaRose Digital Theatre in the Koury Business Center). Su'ad is an associate professor of American culture at the University of Michigan and director of the university's Arab and Muslim American Studies program. She's also the author of "Muslim Cool: Race, Religion and Hip Hop in the United States" (2016).
Coming in March
Here are a few highlights for March:
March 4: Poet Terrance Hayes will read at Guilford College (7 p.m., Hege Library). Hayes won a National Book Award for poetry for his 2010 collection "Lighthead" and was twice a finalist after that. He's also a MacArthur Fellowship (aka genius grant) winner and on the faculty of New York University's creative writing program.
March 10: A panel of journalists and political scientists will dissect the March 3 primary at Elon University (7 p.m., McCrary Theatre). The panelists are Meg Kinnard (Associated Press reporter), Jim Morrill (Charlotte Observer reporter), Jason Husser (Elon University Poll director) and Michael Bitzer (Catawba College professor of politics and history). The moderator is Elon President Connie Ledoux Book, who was a TV reporter and producer before she got into the higher ed biz.
March 19: The UNCG Concert & Lecture Series is bringing visual artist Ann Hamilton to campus (6 p.m., Tew Recital Hall at the UNCG School of Music Building). Hamilton is known for her large-scale public art installations.
Be the first to know
Get local news delivered to your inbox!