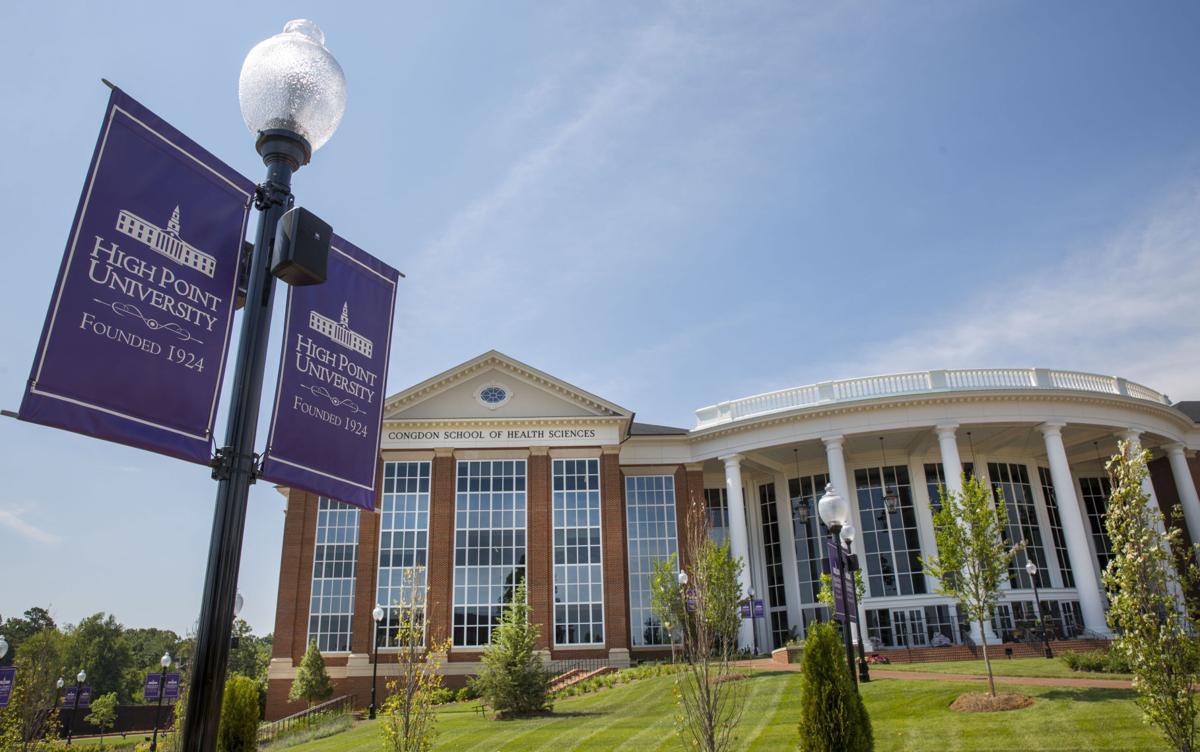 Way back in 2017, I talked to High Point University President Nido Qubein about what was next, program-wise. High Point had just opened new doctoral programs in pharmacy and physical therapy, and I figured the restless university was looking at more new offerings, new markets and new ways to attract more students.
Qubein listed three programs High Point was considering. One of those was nursing.
(A quick aside: It looked like High Point's top option at the time was an optometry school. That led to one of my proudest moments in journalism, which was the headline I wrote for the online version of the story: "Looking ahead, High Point University eyes optometry school." A double pun! It's rare you see one of those in the wild, right? Anyway.)
I didn't see much forward momentum on any of the three programs until 2019, when Qubein laid out the plans for High Point's next decade. The eye-catching number was a $1 billion — the amount Qubein said the university planned to put toward new scholarships and more campus improvements. But nestled within a long to-do list were mentions of a new library (which High Point formally announced last week) and a nursing program.
Fast forward to this week when High Point announced this week that it has hired Racquel Ingram to be its founding chair of the new nursing program.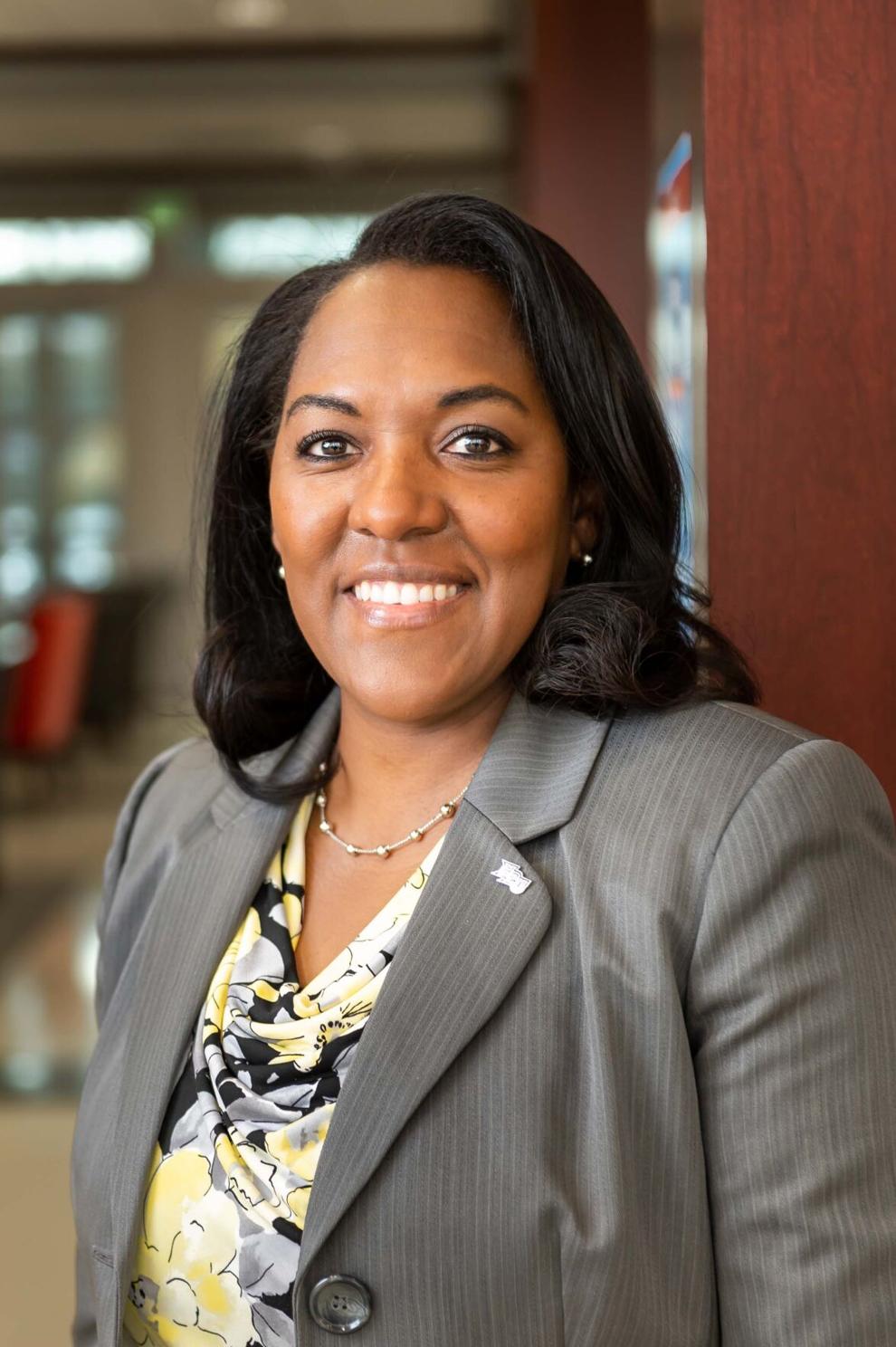 Ingram is probably familiar to anyone involved in nursing education in the area. She got her bachelor's in nursing from Winston-Salem State and her master's and doctorate at UNCG. Her LinkedIn page shows that she has been involved for more than two decades in nursing education as a professor and administrator at Winston-Salem State, among others. Most recently, Ingram was an assistant professor and a nursing program coordinator at N.C. A&T.
Ingram has two founding credits on her resume: She helped launch nursing programs at both South University in High Point and at Catawba College in Salisbury. In her new role at High Point, Ingram has a similar task: to "lay the groundwork for a nursing curriculum," according to High Point's news release.
High Point is planning to start a traditional four-year nursing degree program. (It's known in the field as a BSN pre-licensure program because graduates earn a bachelor's of science in nursing and prepare to take the licensing exam that lets folks work as registered nurses.)
A university spokeswoman told me Tuesday that High Point expects to launch its new nursing program in fall 2022 pending approval from the N.C. Board of Nursing. Nursing will be a department within its health sciences school, which currently houses graduate programs in athletic training, physician assistant and physical therapy and the undergraduate program in exercise science.
High Point is entering a crowded field, which is something Qubein noted four years ago when we talked. North Carolina has 31 (!) approved pre-licensure bachelor's degree nursing programs. That number includes 12 of the 16 UNC System schools and five universities in the Triad (UNCG, A&T, Winston-Salem State, Elon and South). And that's not including the 50+ associate's degree nursing programs offered by the state's community colleges and other schools.
The more the merrier, I guess, especially in a field that pays well and is expected to continue to grow.
P.S. In unrelated High Point University news, HPU is featured in the March issue of Town & County magazine. The article was written by Ron Lieber, a New York Times personal finance columnist whose new book tries to help students and their families untangle the convoluted system of college pricing.
Lieber visited campus to check out the amenities for which High Point is known for — you know, the swimming pools, the steakhouse, the concierges. Here, he puts what High Point did in context:
Most students are looking for three things. First, there's the education—the experience of having your brain stripped bare and rebuilt. Then there's the quest to find your people — the friends who will stand up at your wedding, and the older mentors, too. Finally, going to college is about acquiring a degree that will mean something to others. This may simply be the raw baseline credential that allows you to jump a few rungs up the social class ladder into a stable accounting or nursing career.
But for many families, degree-seeking is a quest to maintain ­status: having their children continue the family tradition at the alma mater, or someplace better, or someplace face-saving, at least, when it's time for the social media sweatshirt reveal.
High Point's genius was in its lack of delusion. The city of High Point, renowned for furniture manufacturing and marketing but not as a mecca for teenagers, founded the school in 1924 in cooperation with the Methodist Protestant Church. By the time Nido Qubein took over as president, in 2005, it had fewer than 1,500 undergraduates and no clear reason for being. There was no obvious way to make its education, opportunities for kinship, or credentials stand out. So Qubein came up with a fourth way: raising the lived experience of the average undergraduate to a level that surpasses that of nearly any other school in the country.
The story goes into a lot more depth about High Point and several other schools that use campus amenities to sell the college experience. Lieber also gets Qubein's thoughts on lazy rivers, dorm pricing and High Point's relatively tiny population of students with Pell Grants (but larger on a percentage basis than both Elon and Wake Forest). It's an interesting read. Go check it out.
Staff writer John Newsom covers higher education for the News & Record of Greensboro and the Winston-Salem Journal.
Have something to say about this blog post? Email him at john.newsom@greensboro.com. You can also follow him on Twitter at @JohnNewsomNR.
Support his coverage of higher education. Click here and here to learn about digital subscriptions the News & Record and the Journal.