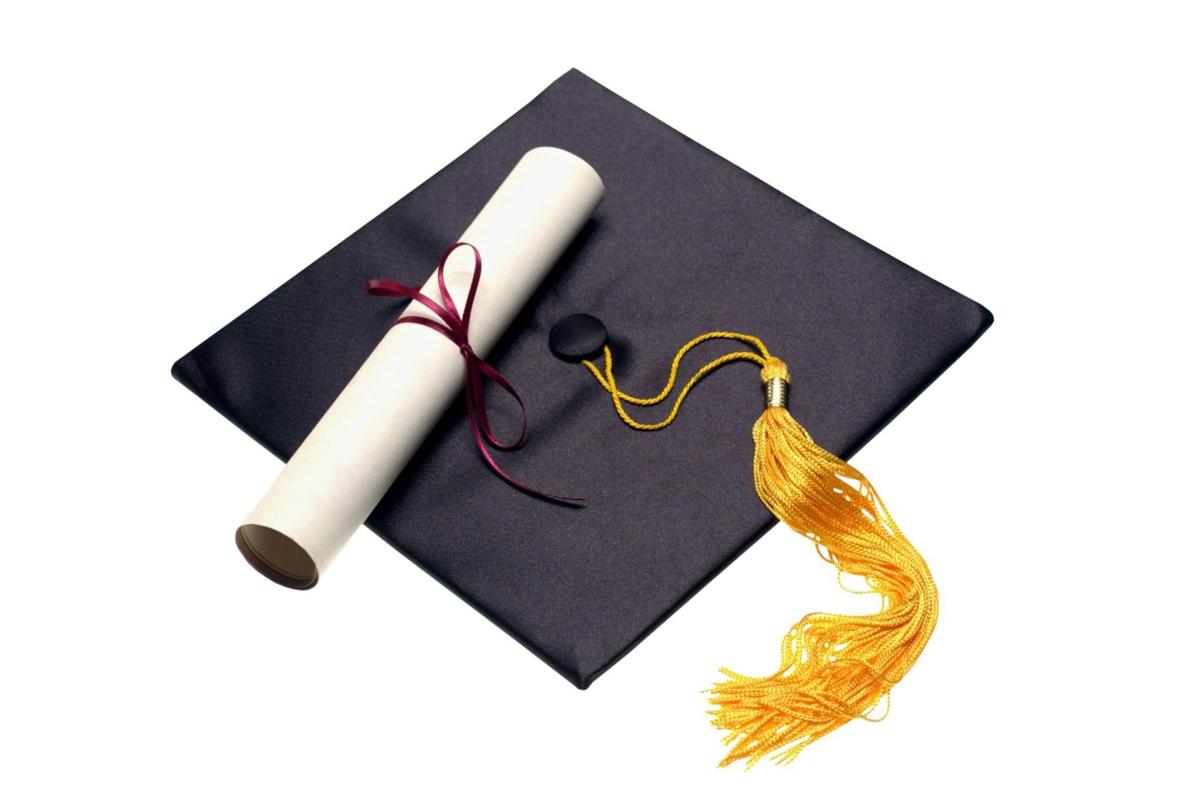 Here are a couple of new college scholarship programs — one actual, one proposed — that you're going to want to know about, especially if you're a high school senior or the parent of one.
The new program announced this week is called the Longleaf Commitment. It will provide community college grants of up to $2,800 a year for two years to students graduating this year from North Carolina high schools.
The proposed program is called the NC Guarantee, which, among other things, could give scholarships of up to $6,000 to students attending UNC System universities or N.C. community colleges.
Longleaf Commitment
Announced Monday by Gov. Roy Cooper, the Longleaf Commitment is a new financial aid program for members of the high school class of 2021 who plan to attend an N.C. community college starting this fall.
All eligible low- and middle-income students (more on that in a minute) will get grants of between $700 and $2,800 each year for the next two academic years (2021-22 and 2022-23). State officials estimate that somewhere between 16,000 and 20,000 students will qualify.
Students don't have to apply for the grants. Eligible students will get the money automatically once they enroll and submit a FAFSA.
To be eligible, students have to have graduated from a N.C. high school (public, private, charter, home, early college, middle college, etc.) in 2021. They must be N.C. residents who qualify for in-state tuition rates, and they must fill out the FAFSA. 
Grants will go to eligible students who are enrolled full time starting this fall in a curriculum (not certificate or continuing ed) program at an N.C. community college. Part-time students can get smaller pro-rated grants. Grants can be used to pay for fall and spring semester classes, but not summer sessions.
And here's the big one: All students with an expected family contribution of between zero and $15,000 as determined by the FAFSA will qualify for a Longleaf Commitment grant. In other words, students with family incomes below roughly $100,000 are eligible.
(A quick aside: All of the financial and family data you put into the FAFSA is boiled down to one number, the expected family contribution, or EFC. The EFC is how much the feds expect a family to contribute toward a student's college education each year.)
If you're thinking that this sounds like the FREE COLLEGE you've been hearing about, you wouldn't be entirely wrong. All N.C. community colleges charge $76 per credit hour up to $1,216 per semester; fees vary by college and by program. The Longleaf Commitment grant, plus federal Pell Grants and state need-based grants, are intended to cover (or come close to covering) annual tuition and fees at any of the state's 58 community colleges.
But keep in mind that the Longleaf Commitment is a short-term scholarship program that's just for the class of 2021.
That's because the governor is paying for this program with a portion of the money N.C. received from the Governor's Emergency Education Relief Fund, one of the many pandemic-relief funds set up by the federal government. One catch: State governors must spend the money they get by 2023.
The governor could have opted to pay for the first year of community college for the next two classes of high school graduates. But the governor chose to cover tuition and fees for one high school class for two years — enough time for students to get an associate's degree if they go to school full time, in other words. College completion is all the rage these days, both in North Carolina and elsewhere, and the Longleaf Commitment aims to help more students get a college degree.
If you're wondering why the governor is spending this money on community college students, here's a big reason why: The pandemic put a big dent in community college enrollment this year. Cooper, like others around the state, are worried that a continued decline in community college enrollment will cause the state's college-educated and credentialed workforce to shrink. 
For more on the Longleaf Commitment, visit the N.C. Community College System's website.
The NC Guarantee
The NC Guarantee is part of Cooper's proposal for spending $5.7 billion in federal American Rescue Plan funds the federal government sent to North Carolina.
The proposal the governor rolled out last week includes big sums for broadband internet, housing, water and wastewater system improvements and lots more. Here's the news release, and here's the proposed line-item budget if you want more details about the whole package.
Cooper's plan would spend about $1 billion on higher ed.
The single biggest item is the NC Guarantee, which would provide grants of up to $6,000 to N.C. undergraduates who attend UNC System schools or  community colleges and whose family income is less than $60,000. Part-time students and students with family incomes between $60,000 and $75,000 will get lesser amounts. 
There's more in Cooper's plan:
• Recovery scholarships to help low-income students with their college bills, childcare, rent, transportation or other expenses. These grants would be $500 per semester for UNC System and community college students and up to $875 per semester for students at private colleges.
• Summer school grants (no specific amount) for students at public and private universities and community colleges.
• Finish line grants of up to $1,000 per semester to help students who are least halfway toward a college degree cover financial emergencies, such as a  medical bill or a broken-down car. Students at all N.C. institutions (public, private and community college) would be eligible for these grants
The operative word here is proposal. Cooper's plan still has to go through the woodchipper known as the legislature, and the Republicans who control the House and Senate haven't looked too favorably in recent years on proposals put forth by the Democratic governor. Still, it's a starting point, and we'll see what happens in coming weeks. Both chambers are still working on their budget bills, and it's not yet clear what the final plan for spending North Carolina's share of the American Rescue Plan money will look like, much less whether it will be included in an upcoming budget bill or in separate legislation.
Staff writer John Newsom covers higher education for the News & Record of Greensboro and the Winston-Salem Journal.
Have something to say about this blog post? Email him at john.newsom@greensboro.com. You can also follow him on Twitter at @JohnNewsomNR.
Support his coverage of higher education. Click here and here to learn about digital subscriptions the News & Record and the Journal.