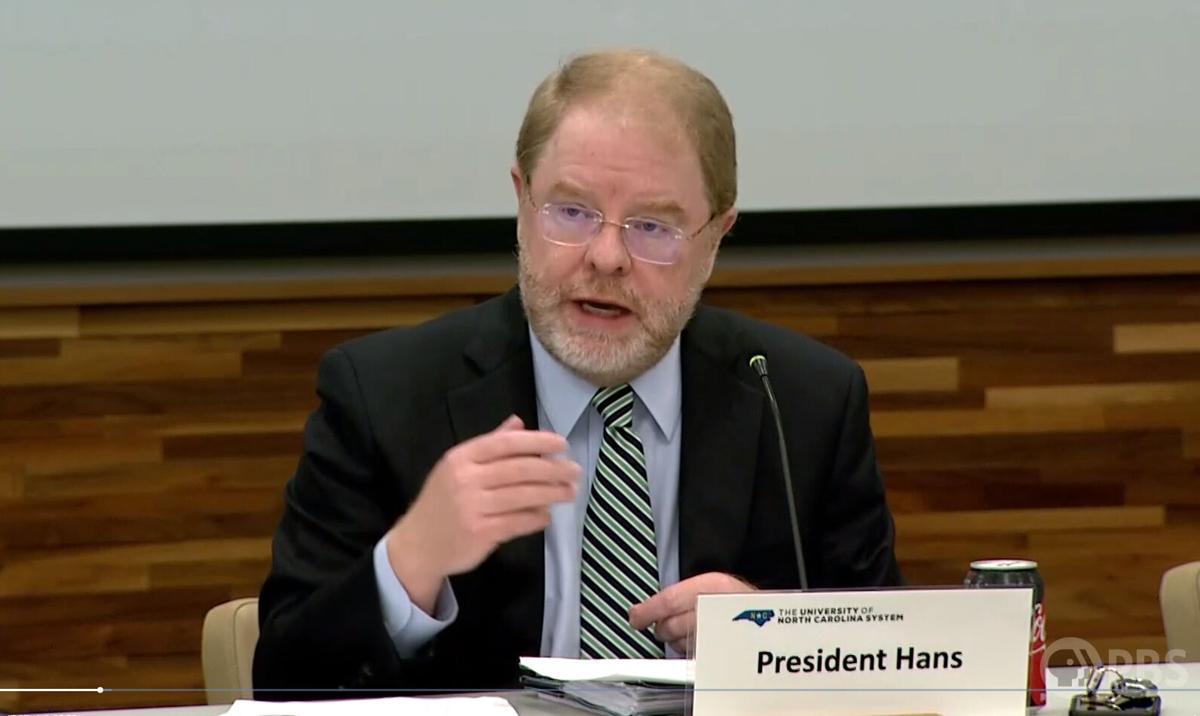 It has been hard to miss all the news coming out of UNC-Chapel Hill in recent weeks. 
The big story that drew national headlines was the debate over tenure for journalist Nikole Hannah-Jones, a New York Times writer, a Pulitzer Prize winner and creator of The 1619 Project.
While that story caught fire, the N&O also reported that the chief fundraiser at UNC-CH had an outside gig consulting with a Charlotte investment firm. (Some folks suggested this posed a conflict of interest; David Routh earlier this month gave up this outside work.) The N&O also got its hands on the 2019 agreement that detailed the name change of the UNC-CH journalism school. (The university is furious that this document got out.) All of this recent turmoil, meanwhile, has led to speculation that Chancellor Kevin Guskiewicz's job is in jeopardy.
(If you need more background, NC Policy Watch did a lot of the heavy lifting on the tenure controversy surrounding Hannah-Jones, who ultimately got tenure but decided to take her time and talent to Howard University in Washington, D.C. And this story from The Assembly dives into the changing power dynamics on the UNC-CH board.)
All of that is a long wind-up to this: I don't recall UNC System President Peter Hans saying anything publicly about any of this. The reason, I guess, is that none of these issues are directly his responsibility. Facility namings and tenure decisions are handled at the campus level, not by the system office, and the continued employment of university chancellors is ultimately up to the BOG.
But Hans took a portion of his time at Thursday's Board of Governors meeting to give what he called "a quick word about events of the past few weeks." He didn't name any particular event or school or person but I think you have a pretty good idea of what Hans might generally have been referring to.
Here's Hans (and remember that when he says "university" he really means "university system"):
"People ask me all the time if I get frustrated that the bread-and-butter accomplishments of the university are so often overshadowed by controversies and culture war battles. And, sure, I am. I would love to see our early literacy initiatives go viral every once in a while.
"But it's worth remembering that the entire history of this university is filled with high-profile fights over what gets taught, who gets to teach it and who has a right to learn it. I am so grateful to live in a state that takes those fights seriously, a place where the content and direction of higher education are front page news and objects of public concern.
"My job is to make sure this institution is performing its core mission and maintaining broad support. So I'll be truly worried on the day that a major controversy is met with a public shrug instead of a public outcry.
"As President (Bill) Friday put it in 1970 during another era of unrest and controversy in our country, 'The university has always been the object of criticism, and this is a healthy circumstance. Our state and its old university have thrived and grown great because its people are free to have their say.'
"We're a state university, a public institution in a loud and energetic democracy, and that will often place us at the center of public debate. And while I might not always enjoy the attention, I welcome it as a real sign of investment in this place."
BOG Chairman Randy Ramsey thanked Hans for his comments and added: "I cannot think of more appropriate words being spoken today under the circumstances."
P.S.: Hans did speak publicly and briefly Wednesday on the debate over the non-re-appointment by the BOG of UNC-CH law professor Eric Muller to the board of UNC Press. Former N&R colleague Joe Killian has that story at NC Policy Watch.
P.P.S.: When I was trying to track down the source of the Bill Friday quote, I found that Guskiewicz used the exact same statement in his installation speech in October. Guskiewicz said Friday's comments came in a letter he wrote to the UNC-CH Board of Trustees concerning the protests over the National Guard fatally shooting four people at Kent State University.
Staff writer John Newsom covers higher education for the News & Record of Greensboro and the Winston-Salem Journal.
Have something to say about this blog post? Email him at john.newsom@greensboro.com. You can also follow him on Twitter at @JohnNewsomNR.
Support his coverage of higher education. Click here and here to learn about digital subscriptions the News & Record and the Journal.