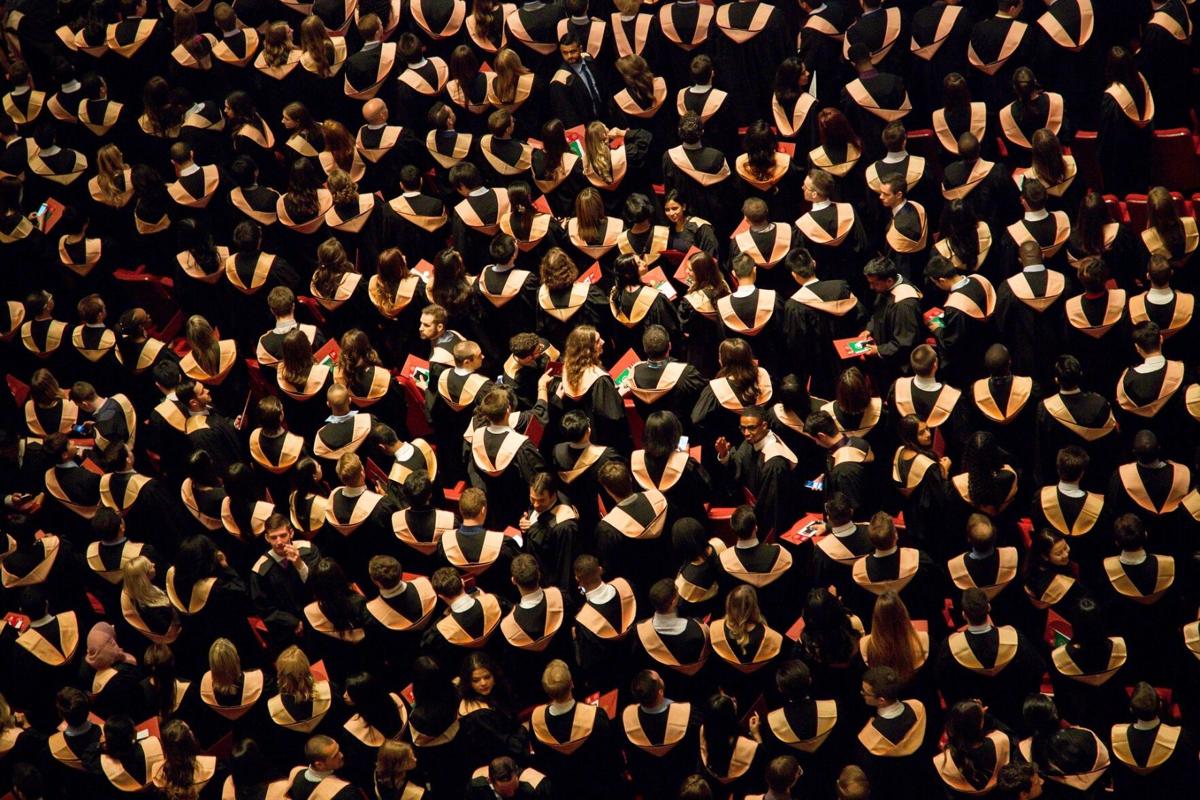 Lots of folks had high hopes for 2021. But so far the new year has brought us a mob assault on the U.S. Capitol, continued increases in COVID-19 cases and all sorts of other assorted nonsense. January, in other words, has shaped up to be the 13th month of 2020.
But there are some glimmers of good news in higher ed in 2021 and after. The Pell Grant will be bigger, and more people will be eligible to get one. The FAFSA is changing for the better. And the feds will be talking once again about student loan forgiveness. Let's get started:
• For the 2021-22 academic year, the maximum Pell Grant will go up by $150 to $6,495. Pell Grants, as you recall, are federal scholarships that help low- and middle-income undergraduate students pay for college. Students can get a partial Pell Grant if their family income is below about $60,000; students get full Pell if family income is roughly $30,000 or less.
Congress also did away with a 26-year-old ban on awarding Pell Grants to students in prison. The federal get-tough-on-crime bill of 1994 banned the awarding of federal financial aid to inmates in state or federal prisons. But as proponents of Pell for prisoners have pointed out, how are you going to rehabilitate these folks if they can't get an education?
• The FAFSA will be streamlined and simplified.
The Free Application for Federal Student Aid — the form that everyone has to fill out to qualify for federal grants or loans for college — is now a robust 108 questions about family size and income. The new-and-improved FAFSA will have just 36 questions. One problem, though: You'll have to wait till late 2022 for the slimmed-down version.
Folks who get deeper into the weeds than I do on the FAFSA point out that the U.S. Department of Education also is doing away with the term "expected family contribution," which is the number the FAFSA spits out at you after you fill in all the blanks. Problem is, what a student or family can actually contribute toward an annual college bill is often times a lot less than what a family actually has in the bank. That expectation sometimes isn't reality.
If you want more details on what this means, I recommended this column by New York Times financial writer (and author of a forthcoming book on college pricing) Ron Lieber and this blog post by Robert Kelchen, an associate professor of higher education at Seton Hall University in New Jersey and an oft-quoted expert on college finances and student aid. This Q&A from the National Association of Student Financial Aid Administrators is helpful, too.
The FAFSA and Pell Grant changes were both part of the massive COVID-19 relief and spending bill that President Donald Trump signed in late December.
• Student loan forgiveness appear to be back on the table. The latest suggestion, from President-elect Joe Biden, would forgive $10,000 in college debt for all borrowers.
For many people, not having to repay $10,000 worth of student loans will help a little or a lot, depending. For a lot of people, this plan could wipe out their loan balance.
Consider the context: The average person's outstanding student loan balance, according to the Chronicle of Higher Education, is $36,510. For 2019 graduates of four-year colleges and universities in North Carolina, the average balance is $26,583, with 55 percent borrowing money for school. Like I said, $10,000 in loan forgiveness will definitely help.
But as the Chronicle notes, about a third of borrowers — about 15 million people — owe less than $10,000. A little more than half own less than $20,000. And according to this excellent graphic the Chronicle put together last year, low-income people — those whose annual family income is less than $30,000 — hold nearly half of the outstanding federal college loan debt. And nearly a third of college loan debt is held by people who didn't finish college.
Student loan forgiveness, in other words, could be both a wealth creator and a poverty fighter, and it seems to poll pretty well (or not, if you're in the student loan business). That said, expect plenty of opposition along the lines of fairness and other reasons.
Before you get too excited, the Biden camp is sending out mixed signals on loan forgiveness. Last week, his transition team told reporters that he would push for loan forgiveness. But there's no mention of loan forgiveness in the new American Rescue Plan (aka the third stimulus) that the president-elect rolled out Thursday. Stay tuned.
Staff writer John Newsom covers higher education for the News & Record of Greensboro and the Winston-Salem Journal.
Have something to say about this blog post? Email him at john.newsom@greensboro.com. You can also follow him on Twitter at @JohnNewsomNR.
Support his coverage of higher education. Click here and here to learn about digital subscriptions the News & Record and the Journal.