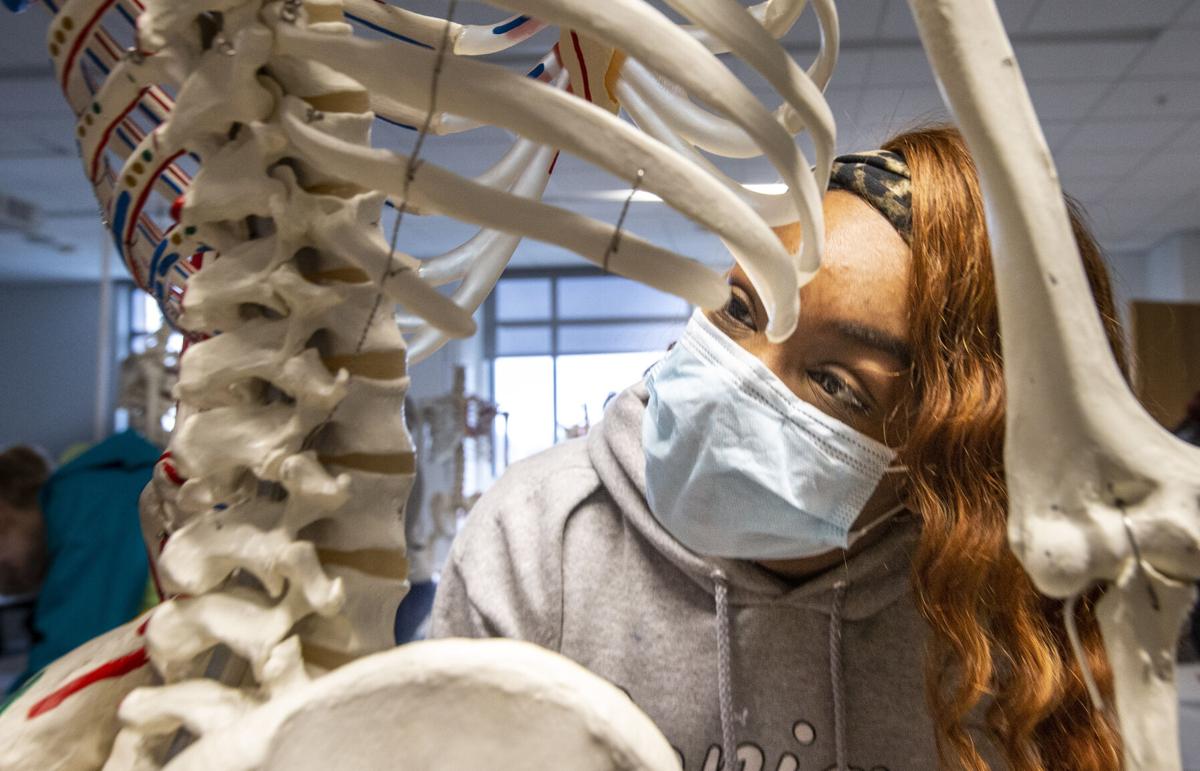 (I've updated this blog post below.)
Stories about worker shortages seem to be in constant rotation these days.
I know you've seen pieces about restaurants, fast-food places and other businesses struggling to hire employees. This recent Washington Post story highlights some industries where workers are truly in tight supply — textile mills, long-haul truckers and veterinarians, to name three. And this Business Insider piece suggests that much of the recent shortage narrative has a lot to do with mismatches between skills, geography and expectations.
Even before the Great Workforce Reset was brought on by the COVID-19 pandemic, plenty of industries — tech and IT, advanced manufacturing, home health care — said they were having trouble hiring and keeping employees.
Higher Ed Works, which supports public education in North Carolina, is turning its focus to another potential shortage area: nursing.
"According to that model, the state could also face a shortage of 5,000 licensed practical nurses — more than 20% of the LPN workforce — by the same year.
"'We are about to face some serious shortages,' Dr. Erin Fraher, director of the Program on Health Workforce Research and Policy at the Sheps Center, says in the accompanying video.
"Registered nurses will be most in demand at hospitals, Fraher says. And LPNs will be wanted at assisted-living centers and long-term care facilities. The center's work was funded by the NC Board of Nursing."
There appear to various reasons for the shortage: COVID-19 burnout, Baby Boomer retirements and a shortage of nursing faculty, who usually can make more money at hospitals than in the classroom.
Higher Ed Works' nursing series also includes a story on UNCG, which opened a new nursing (and instructional) building earlier this year and welcomed a new nursing dean this week. Future installments promise to look at the shortage of nursing instructors, nursing burnout, the shifting demand for nurses and nursing shortages in rural areas. 
Meanwhile, close readers of my higher ed coverage will recall that two Triad universities said recently that they're about to start nursing programs: Elon and High Point, both of whom are planning to admit their first nursing students in 2022.
Elon expects its nursing student population to hit 300 within two years after the program begins. (It will offer two tracks: the traditional four-year bachelor's of science in nursing, and an accelerated program for college grads who want to get into nursing.) High Point will start out with a traditional four-year BSN program but might expand into a full-blown nursing school with more bachelor's degree options and maybe some grad-level offerings.
North Carolina higher ed obviously will play a big role in addressing this projected shortage. Twenty-five of the state's 52 public and private non-profit colleges and universities offer bachelor's degree nursing programs, and nearly all of the state's 58 public community colleges offer two-year nursing degrees. Higher ed is heavily invested in nursing, in other words.
When Elon and High Point announced their nursing programs, I remember wondering whether North Carolina needed any more nursing schools because the state already has so many. If the Sheps Center's projections come to pass, I'll probably be wondering why more universities aren't getting into nursing.
Update, 10:30 a.m. Wednesday: Higher Ed Works dropped two more installments in its nursing shortage series: this story about the shortage of nursing instructors, and this sidebar that presents a short case study featuring UNCG.
"... community colleges in particular face chronic faculty shortages because they can't pay instructors as much as other institutions can. ... Even universities face shortages because it's often more lucrative to work as a nurse than to teach.
"In addition to the faculty shortage ... there's also a shortage of clinical space in hospitals and other health-care facilities where nurses can train with real patients."
Go read the whole thing, as they say.
Staff writer John Newsom covers higher education for the News & Record of Greensboro and the Winston-Salem Journal.
Have something to say about this blog post? Email him at john.newsom@greensboro.com. You can also follow him on Twitter at @JohnNewsomNR.
Support his coverage of higher education. Click here and here to learn about digital subscriptions the News & Record and the Journal.