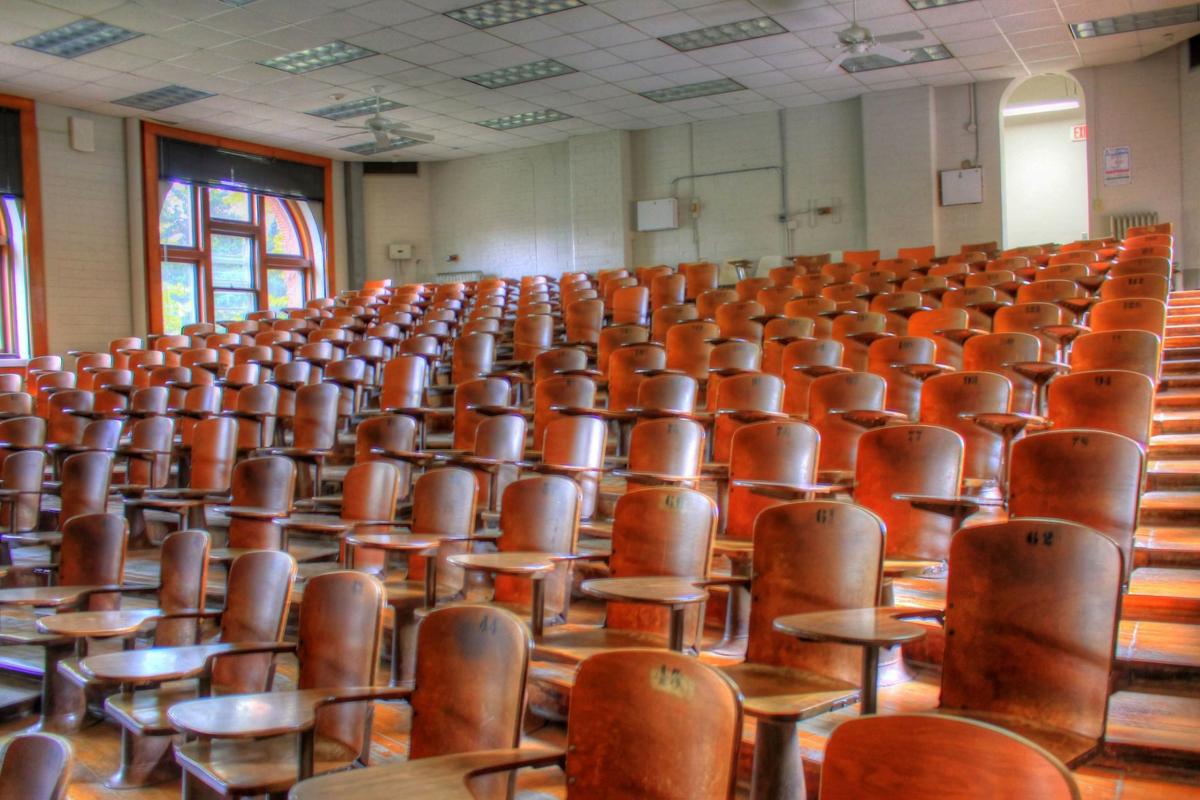 (I've updated this blog post once below.)
The latest national college enrollment numbers are out, and all I have to describe it is one word: oof.
Spring Enrollment's Final Count Is In. Colleges Lost 600,000 Students.
"New data from the National Student Clearinghouse Research Center provides a final tally of the enrollment decline higher education saw during the spring term of 2021: Total college enrollment fell 3.5 percent from a year earlier, a shortfall of 603,000 students. That is seven times worse than the decline a year earlier."
But as the Chronicle story notes in the very next paragraph, the headline paints a distorted picture. Here's why:
• The biggest enrollment declines continue to be at community colleges, which I wrote about back in April. From fall 2019 to fall 2020, community college enrollment dropped by 10.1 percent. From spring 2020 to spring 2021 — the just-completed semester — enrollment was down 9.5 percent. Students in two-year public colleges are roughly a third of the total U.S. college population.
• Public and private nonprofit four-year schools held their own. Total enrollment was down less than 1 percent this spring.
• Neither public nor private institutions are flourishing, however. Both have seen enrollment declines in four of the past five spring semesters. This spring brought more declines in undergraduate enrollment — nearly 2 percent at public universities and almost 3 percent at private colleges.
• In North Carolina, community college enrollment was down nearly 8 percent from spring 2020. State universities gained nearly 1 percent, while private colleges declined by 2.6 percent. Overall, North Carolina's enrollment was down 3.2 percent to about 492,000 students. (Carolina Demography at UNC-Chapel Hill has more on North Carolina's enrollment picture.)
• College presidents across the nation are thanking the higher ed deities for their graduate and professional schools, where enrollment gains are partly offsetting losses at the undergraduate level. Grad school enrollment is up 4.6 percent across the board, with slightly larger increases at public four-year universities (up 5.6 percent this spring) but slightly smaller increases at private nonprofits (up 3.8 percent) and private for-profits (up 1.7 percent). Since 2019, the nation's colleges and universities have netted nearly 121,000 new grad students. Meanwhile, it's no coincidence that local universities are adding new post-graduate programs, such as UNCG's Ph.D. in computer science and High Point's dental school (and maybe a few more graduate-level offerings down the road).
• At the risk of going off on a tangent, here are the 10 most popular undergraduate majors, according to the Clearinghouse: business, health professions, liberal arts and humanities, biological and biomedical sciences, engineering, computer and information sciences, psychology, education, social sciences and visual and performing arts. Only two of the 10 (computer science and psychology) gained in popularity; enrollment in the other eight majors was flat or down.
The big reason for the enrollment drop during the spring semester? COVID-19, of course. Here's Inside Higher Ed:
"Low-income students were more likely to withdraw from higher education during the pandemic than high-income students or students with undergraduate degrees, according to (Doug Shapiro, executive director of the National Student Clearinghouse Research Center). As a result, community colleges have experienced greater hits to their student ranks over the past year.
"'If you didn't already have a degree, you are much more likely to be working in low-wage jobs. Front-line workers are much more likely to be out of work and to be much more stressed financially during the recession and the pandemic,'" Shapiro said. "'Those are the students particularly that we see disappearing from community colleges, especially this year.'"
This NPR story covers a lot of the same ground. But it spotlighted another Clearinghouse report published in March that I thought was interesting: The rate that students went directly from high school to college showed an unprecedented drop — from 60.5 percent in 2019 to 56.5 percent in 2020. The decline was more pronounced in urban, high minority, low income and high poverty high schools — the kind of schools that community colleges draw from, in other words. It looks like a lot of students opted not to — or couldn't afford — Zoom U.
Whether these enrollment declines are a one-off pandemic-related thing or a long-term trend remains to be seen.
The latest forecast from the Western Interstate Commission for Higher Education (the go-to source for all college-related demographic projections) shows continued growth in high school graduates through 2025.
But North Carolina's community colleges aren't waiting for demographics to kick in. That's one reason why state leaders in recent weeks have announced two new scholarships — one for new high school grads and one for anyone who wants short-term job training. Both new grant programs should help attract some new students and maybe turn this enrollment decline around.
Update, 4 p.m. Wednesday: The American Council on Education's blog highlights this new report on college enrollment and retention from The College Board (aka the SAT people). The report has a lot of data in its 57 pages, but here's a stat that goes to what I wrote about above: The retention rate went up at four-year public universities but declined at community colleges. That's another reason why four-year public universities saw minimal changes to enrollment while community colleges are losing so many students.
Staff writer John Newsom covers higher education for the News & Record of Greensboro and the Winston-Salem Journal.
Have something to say about this blog post? Email him at john.newsom@greensboro.com. You can also follow him on Twitter at @JohnNewsomNR.
Support his coverage of higher education. Click here and here to learn about digital subscriptions the News & Record and the Journal.