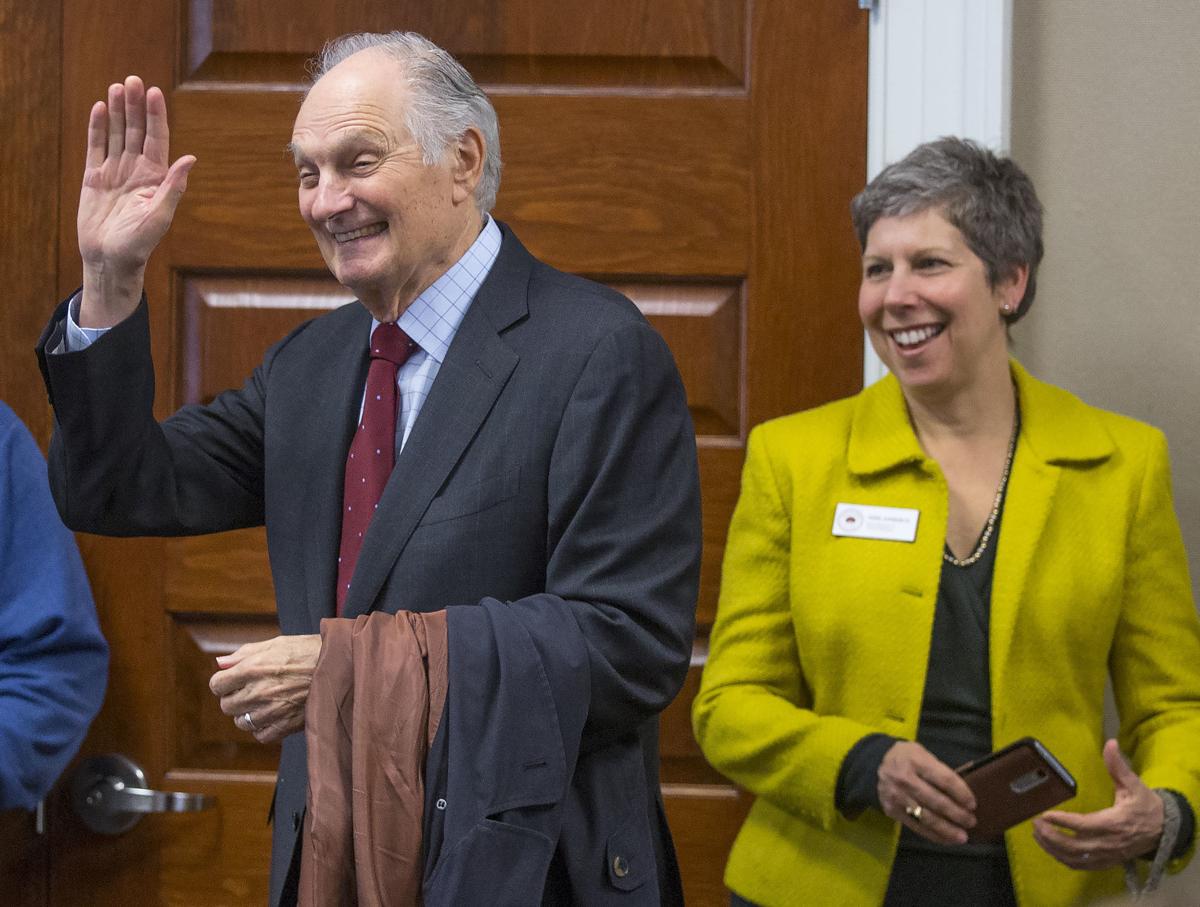 Welcome, everybody, to the fall semester. The college students are back in town (yay!), which means the campus speakers aren't far behind.
Here's a look at one event this month and next, plus some highlights of the academic year ahead:
Aug. 23: Filmmaker and comedian Ben Tumin will present his multimedia piece, "Monsters to Destroy," about refugee resettlement (7 p.m., Dana Auditorium at Guilford College). It's the first part of a free two-day Forced Migration Institute that will cover policy, trends and advocacy around immigration and refugees. Day 2 starts at 9 a.m. at UNCG's Alumni House. Click here for more details and to register.
Sept. 12: Journalist Kristen Green, who wrote about school segregation in Prince Edward County, Va. in the 1950s, will speak at Elon University (7:30 p.m., Alumni Gym). Her book, "Something Must be Done about Prince Edward County," is Elon's common reading selection for this year. Tickets are $13 and are available Aug. 21. Call (336) 278-5610 for details.
The Guilford College Bryan Series has scheduled five events for the Greensboro Coliseum: political strategists David Axelrod and Karl Rove (Sept. 13), basketball legend Kareem Abdul-Jabbar (Oct. 23), former Australian prime minister Julia Gillard (Nov. 15), humanitarian Dr. Paul Farmer (Feb. 19) and long-distance swimmer Diana Nyad (April 11). Click here for ticket info and speaker bios.
UNCG's University Concert and Lecture Series for 2018-19 will feature actor Alan Alda (Sept. 21), musician Herbie Hancock (Feb. 12), the Mark Morris Dance Company (Feb. 27) and singer and actress Audra McDonald (April 13), among other. Click here for the full lineup and ticket info.
Elon University speakers for 2018-19 include attorney and law professor Anita Hill (Jan. 10) and former Australian Prime Minister Julia Gillard (April 4). Speakers at the law school in Greensboro include attorney Alan Dershowitz (Sept. 13) and former U.S. Attorney General Loretta Lynch (Feb. 28). Click here for details.
UNC-Pembroke has revived its speaker series after a five-year hiatus. This year's lineup is American Indian actor and activist Martin Sensmeier (Sept. 27), actor Wes Studi (Nov. 19), author and professor Michael Eric Dyson (Jan. 24) and actress Diane Guerrero (April 16). Click here for details.
The Rev. Jesse Jackson Sr. will speak at the University Forum at Appalachian State University on Oct. 18. Click here for details.