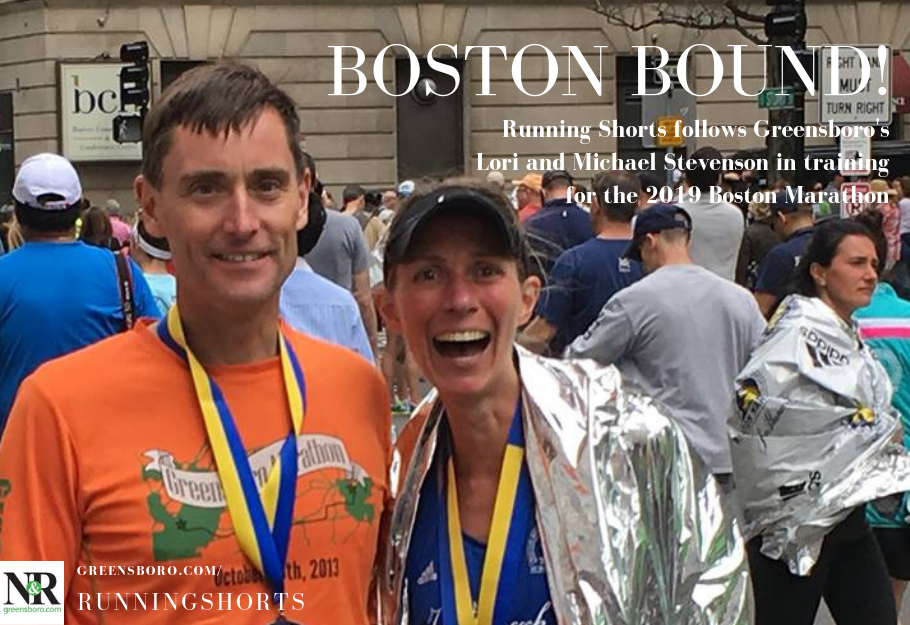 Running Shorts has followed Lori and Michael Stevenson, Greensboro residents and New England natives, during training and now across the finish line at today's Boston Marathon.
Lori
Residence
Age
Finishing time
Boston experience
Marathon experience
How it went
"Overall, I'm super pleased with the result. It wasn't my 'A' goal, but it did meet my 'B' goal. I think I jinxed myself: It was completely what I said I didn't want. I said I don't want cold and rain. Then we get out there and the rain's done, and the sun just came blaring out and it was so humid. I just started overheating, exactly like two years ago, six miles in. My face looked like a beet. I could tell I was falling apart. Unlike two years, I started conservatively, and I just ended up sticking with that plan the entire day. I'm just so thankful to have been able to kinda hold it together. I ran up the hills, which doesn't sound like much of an accomplishment, but two years ago I walked up the four hills. I was proud to just have held on and not given in to walking and ran up each of those. Unfortunately, Michael and I talked about our real goal was we're going to get up the four hills and those last 5 miles are just going to kick it into gear and we're really going to go strong this time, and I just didn't have anything left when I got to the top. I just had to hold onto the ride at that point. ... 
"(Michael) made my day. He offered to forgo his faster corral. We thought it was going to be a crappy day going in, because thought the weather was going to be rainy. We thought it might be advantageous to him to start a little later, because the rain was supposed to stop by 11. But he made my day. We rode on the bus together, and we started together, and he gave up a lot to do that. I was with all the slows, and he was surrounded by slows. We actually the first mile side-by-side, and I know not in his game plan to start. ...
"We started talking about (starting together) when the weather started to go sour. Michael thought these aren't going to be favorable conditions to begin with, so he offered to start with me. When we first started talking about it, it was supposed to be so cold, and so rainy, we just thought we would pool our resources and be there to keep each other warm and hold each other's stuff, double up on resources in our little 1-gallon bags. Unfortunately, if our bus had gotten there a little sooner this morning, we might've changed plans and he may have taken off before me.
'I love that dirty water'
"We saw Jordan Hasay run by us yesterday morning; that was super cool. Other people are posting seeing these race celebrities; I've never seen anyone. That was really neat." 
What this journey means
"Today's bittersweet. I really wanted this day for both of us. I wanted redemption for both of us. And it just didn't happen. We've had a lot more fun in this training cycle. I didn't have the stress on myself. But the end result was I wanted us both to have a strong run, and unfortunately that didn't happen."
How I'm celebrating
"A giant steak and wine at Abe and Louie's tonight. It's just across from the hotel, so we can waddle our way over there pretty easy." 
Michael
Residence
Age
Finishing time
Boston experience
Marathon experience
How it went
"Everything went poorly for me. I had a number of goals this time. I wanted to run a marathon faster than my last marathon. I wanted to negative split, and I wanted a better Boston experience. I came up short on all of those. I said I was going to start slower, and I did that as a result of Lori and I starting together. It still didn't make a difference. I still had a slower time than what I thought would have been a terrible Boston. So a very disappointing day. ...
"This is first time that she's run faster than me, so you need to put that in the story." 
'I love that dirty water'
"(Seeing Hasay) speaks to something about running. We were crossing Boylston Street to get to our hotel, and there's one of the top American female marathoners, and she's out there on Boylston by herself. Any other sport, and there'd be a posse out, folks and media, and she's just huffing it back and forth. That just speaks to the humility of running. ...
"I had kind of a kismet moment where I got out of our hotel, and we're right on Boylston, I step out of the hotel and it wasn't part of the plan to run, but I just have to lay my sneakers on the ground out here before I get on a bus. I darted into the crowd, and they started to shut off the street, so I dart in between some other runners. This fellow was filming himself, kinda behind me, and I guess saw the back of my shirt, and I was wearing a Wrightsville Beach Marathon shirt, and he said, 'I know that shirt.' We talked for a couple of minutes, and he was doing a shakeout group from Wilmington and he was filming them. ... It is amazing to see when people are coming from all over, you're in line at the expo and there are two women from Brazil cackling it up, and there's people cheering for other countries." 
What this journey means
"I have to put a little space between it. One difference between Lori and I is that she will journal about her running and I don't. I'll do my run and I'm ready to grab a beer. She does all of the right things. Having to do the Boston Bound reflection, I look back at my notes and I did everything according to the plan that I was supposed to do. I didn't deviate a whole lot. But it didn't achieve the result. ... It's been very humbling today. Everybody's got a story out there, and everybody's striving, and some of the people that went by me was humbling, so congratulations to everybody today." 
How I'm celebrating
"We did learn that Dave McGillivray (the longtime race director) is running the course this year. That's his tradition to run the course at the end even though he had bypass surgery. He's running, and another kismet moment, we were crossing the street to go to the same restaurant (in 2017), and Lori just sort of bolts out in front of all of these police cars. That's Dave McGillivray (finishing). It probably won't work out because we're looking for it, but it would be fun to see him come through tonight."
Updated at 9:47 p.m. via text from Lori:
"Boston moment just happened. At dinner and Dave just passed by."
Alexandra Apple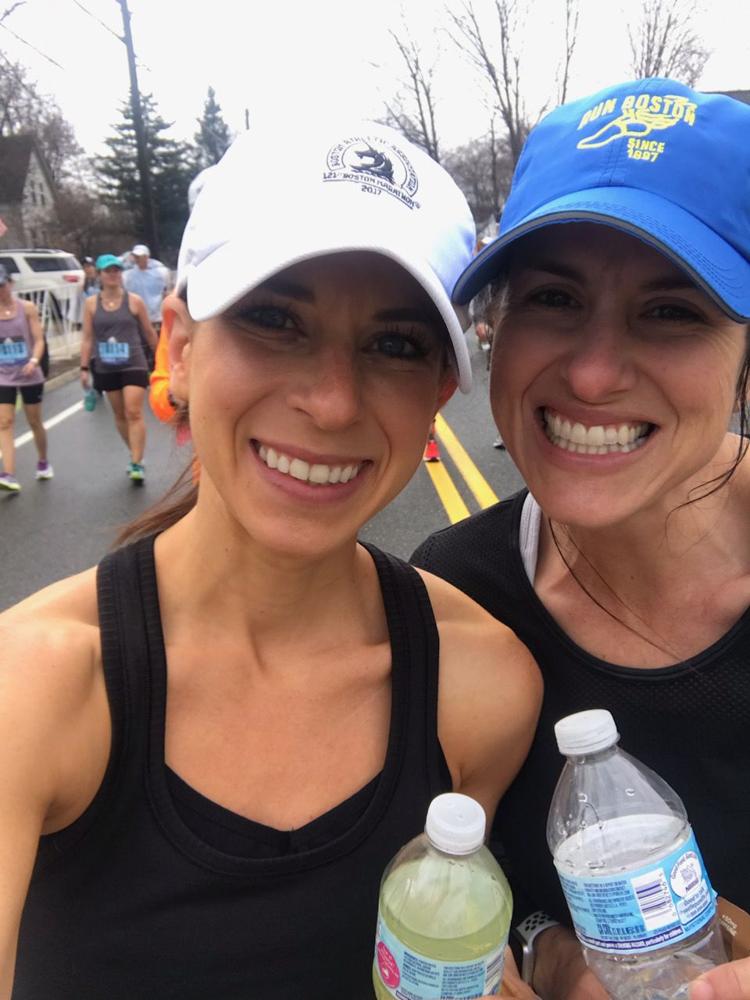 Alexandra Apple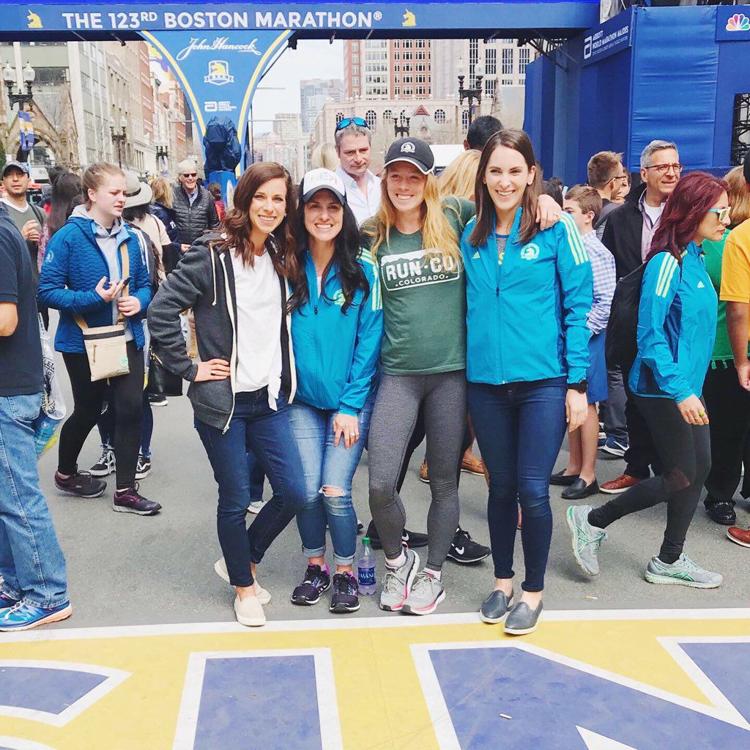 Alexandra Apple
Anna Spivey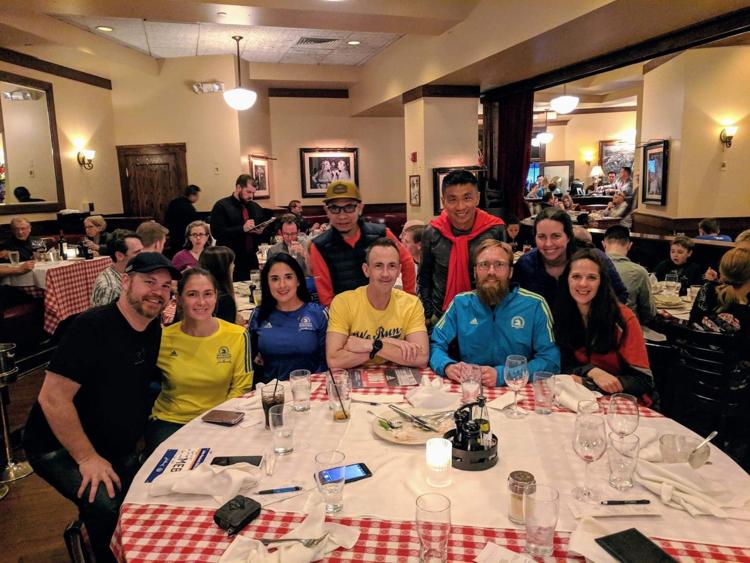 Anna Spivey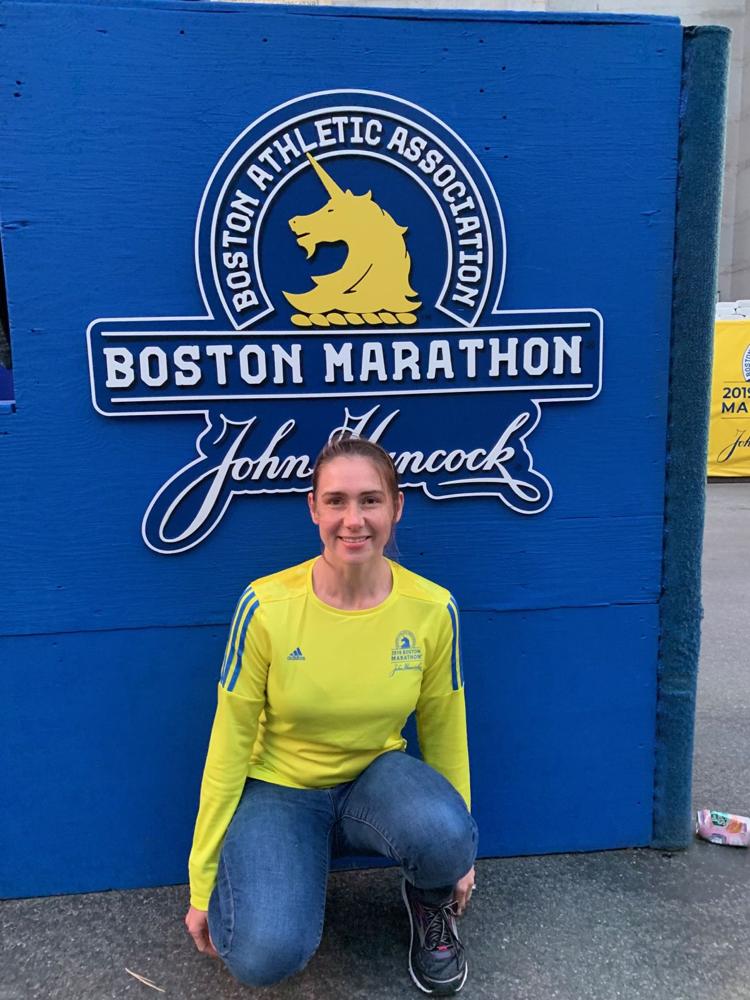 Jay Jahnes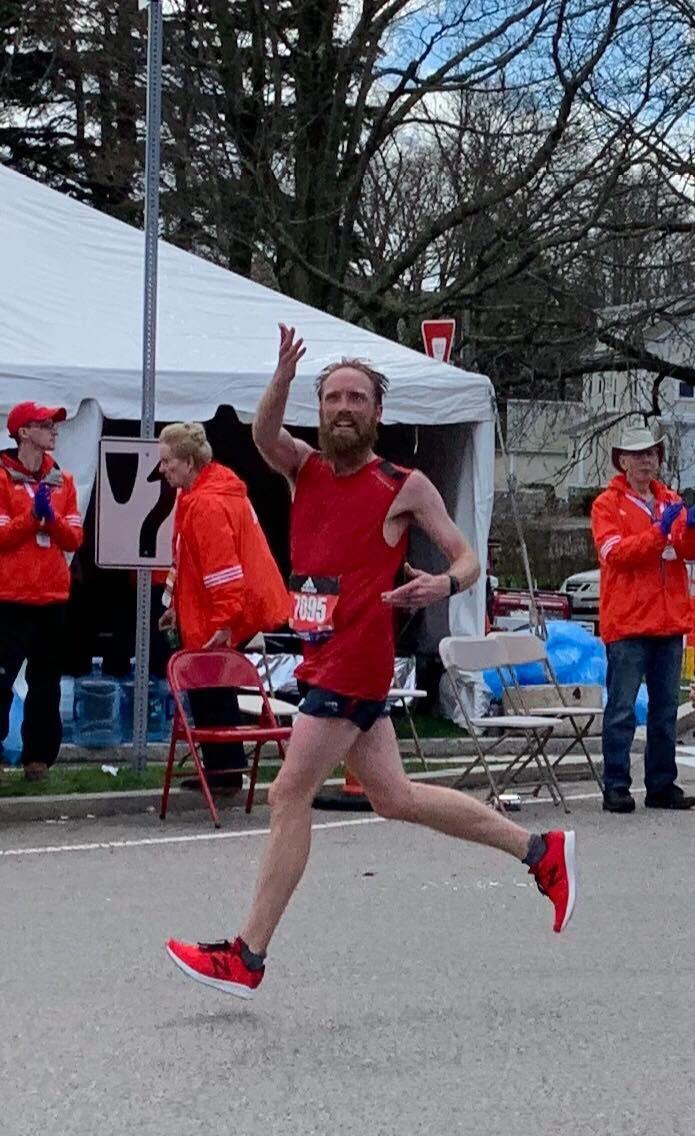 Darrel Wells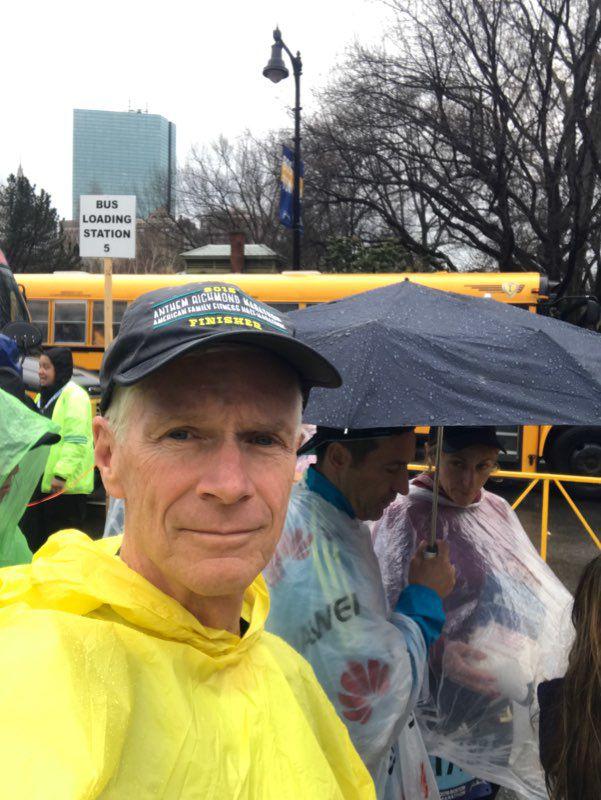 Darrel Wells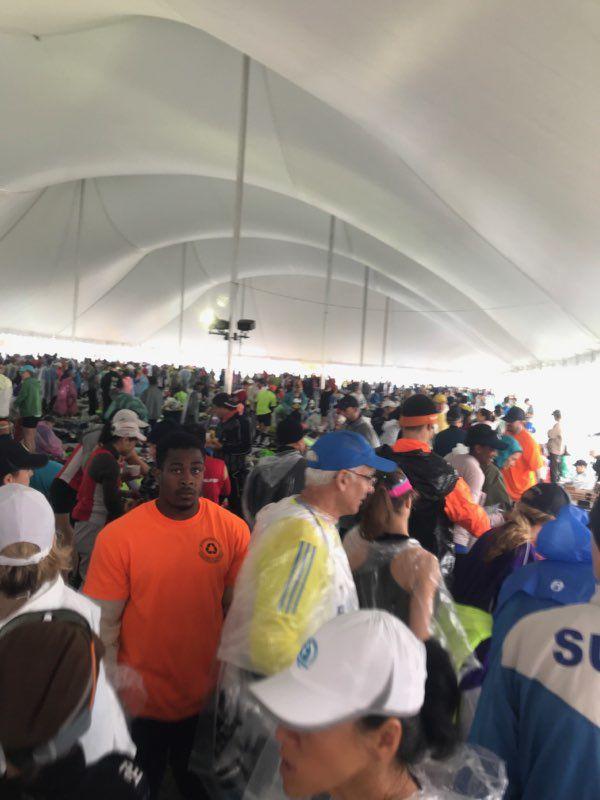 Darrel Wells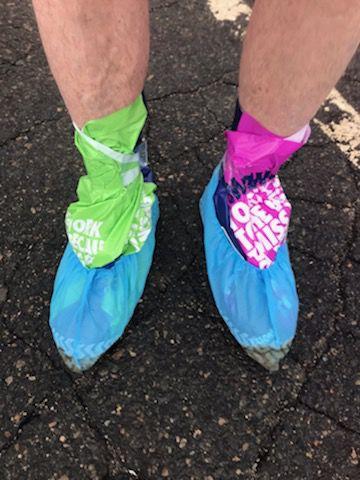 Darrel Wells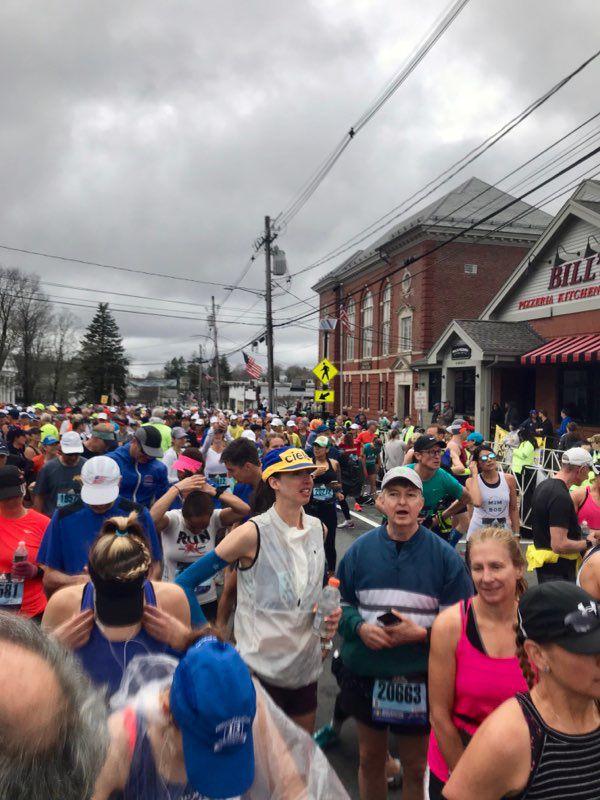 Darrel Wells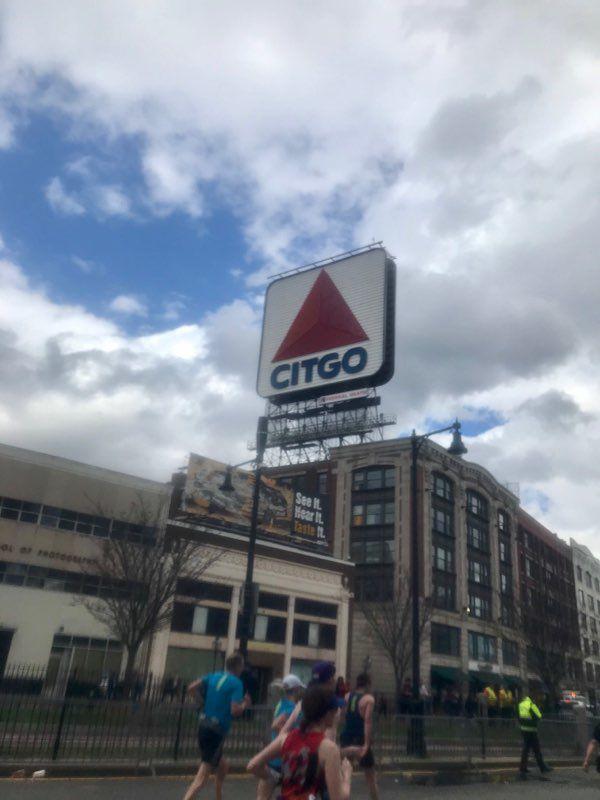 Darrel Wells
Darrel Wells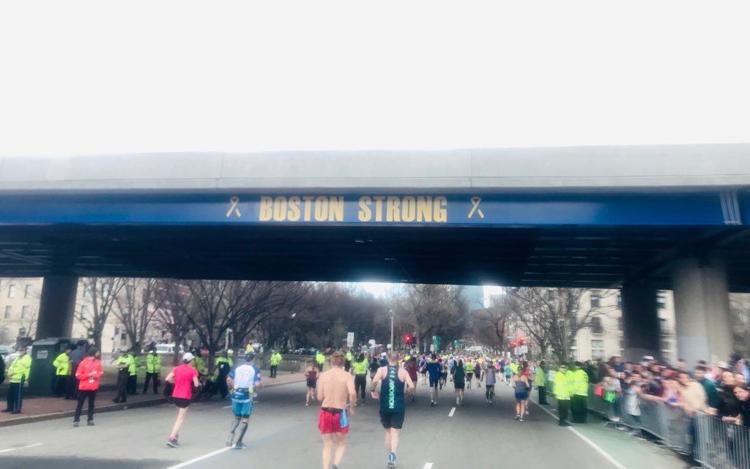 Darrel Wells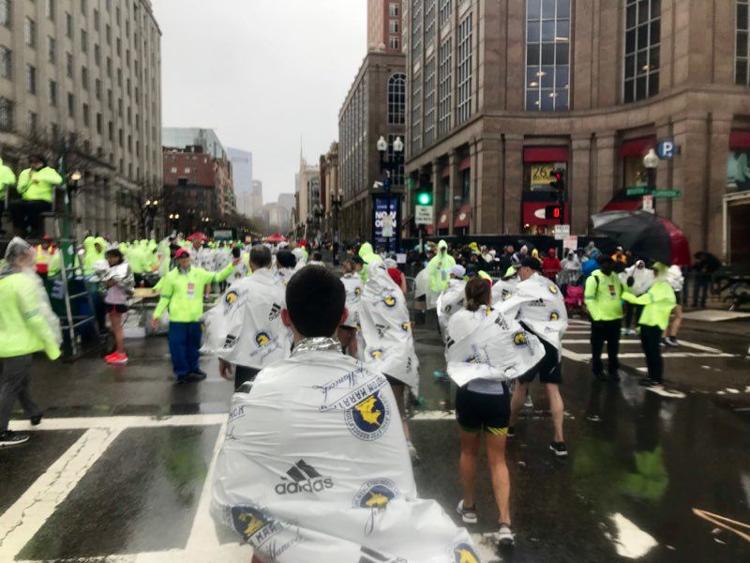 Darrel Wells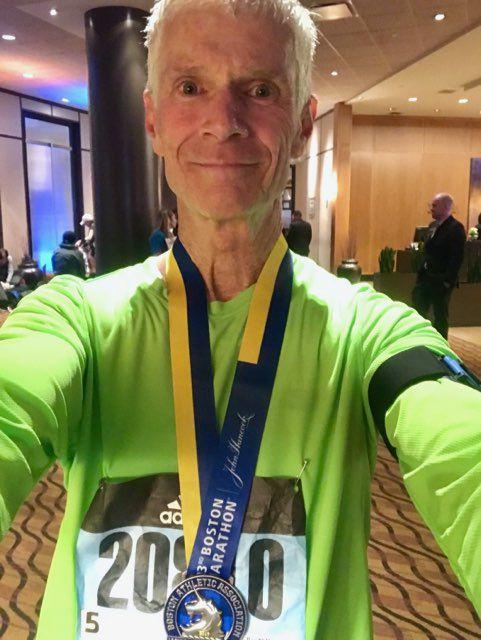 Keith Gruchacz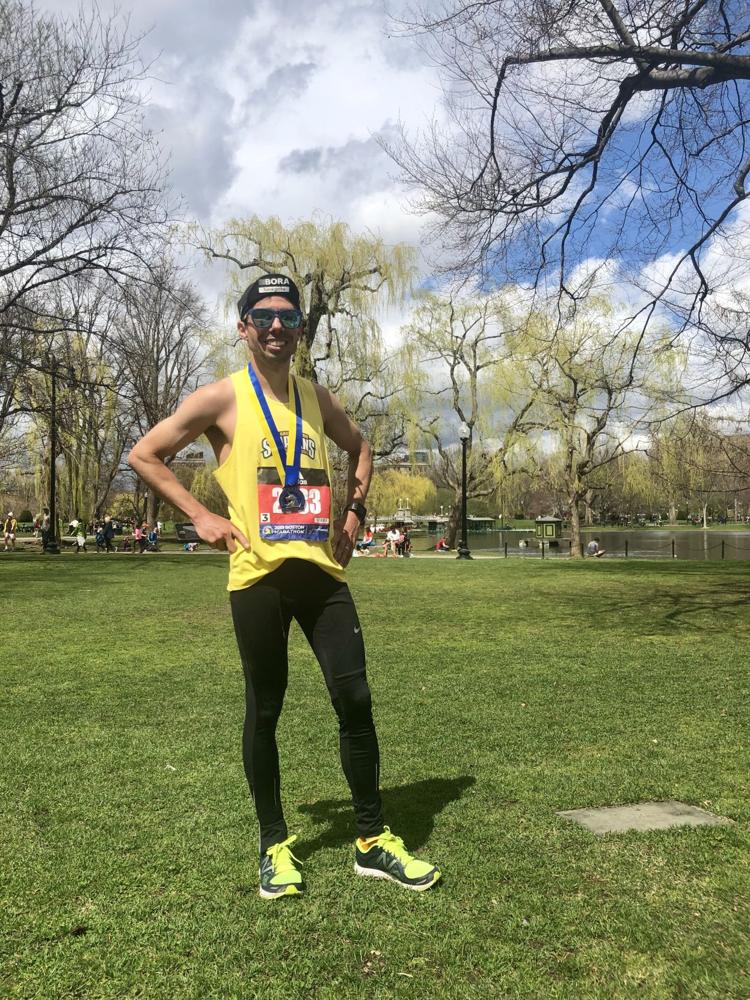 Keith Gruchacz
Patty Sorgius and Alex Apple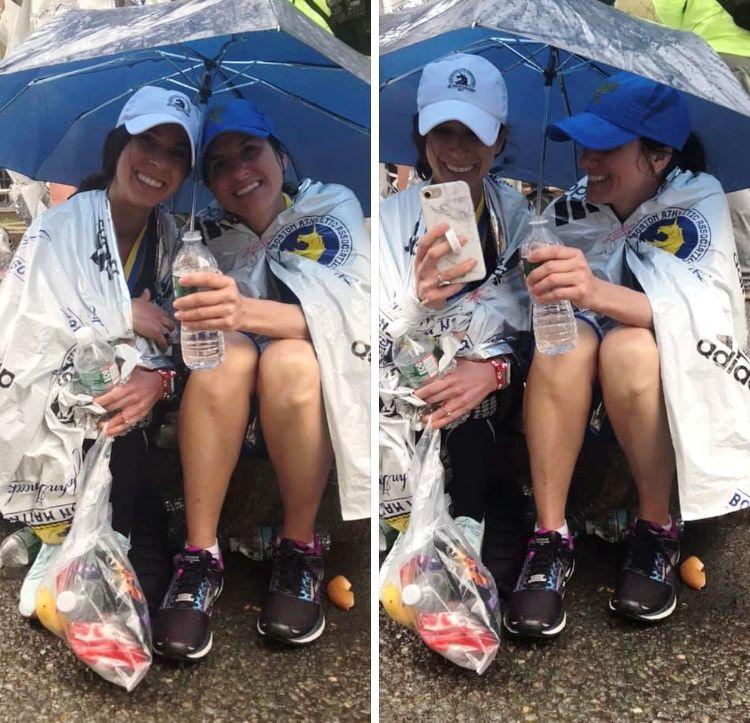 Patty Sorgius and Alex Apple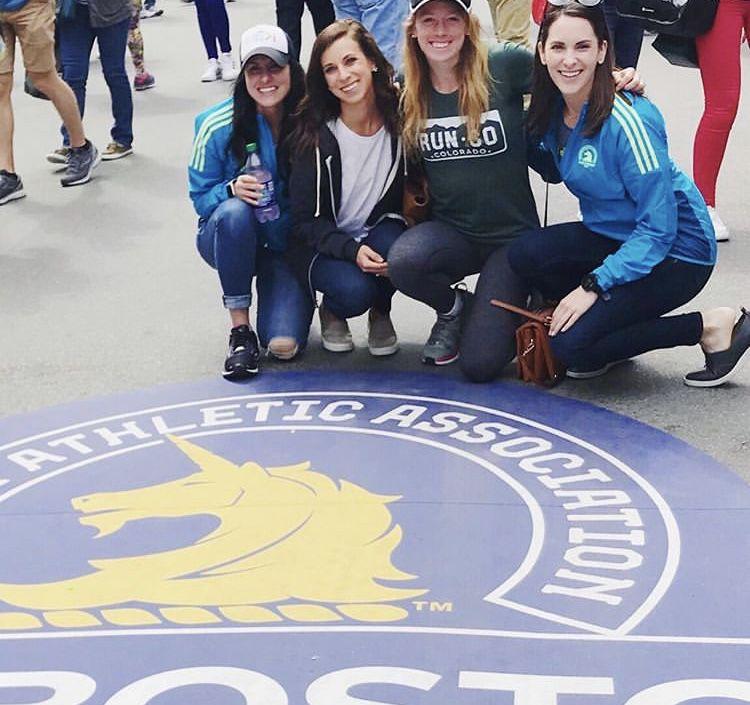 Michael and Lori Stevenson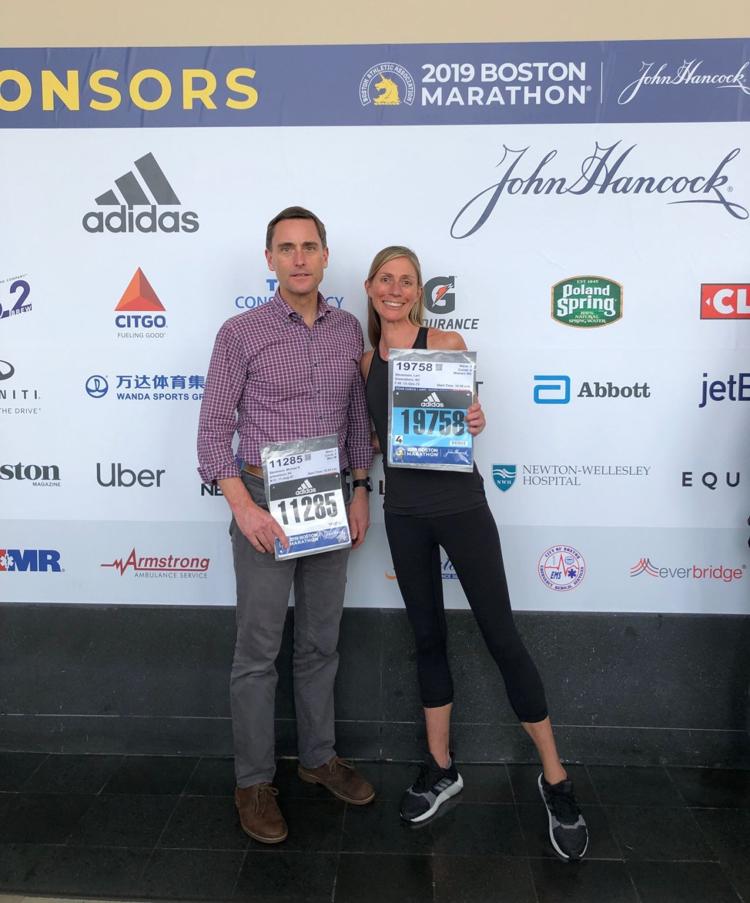 Ken Williams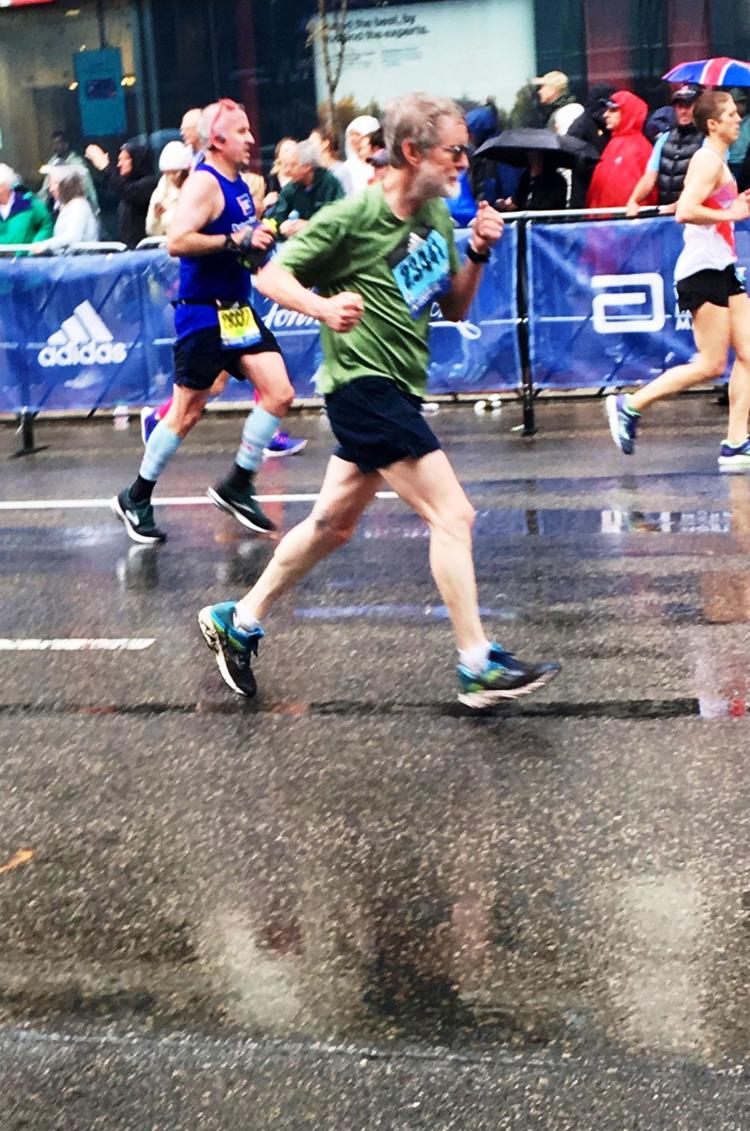 David Gile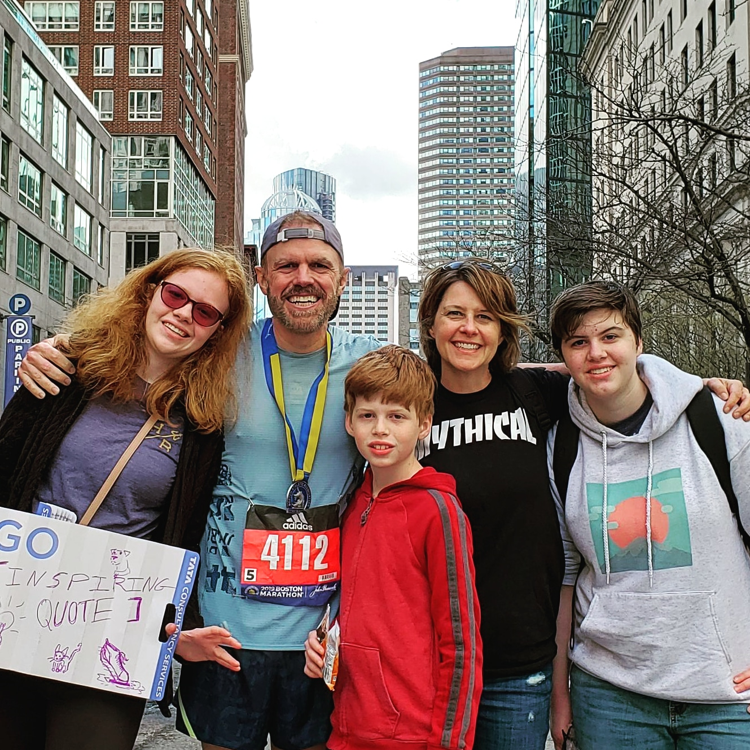 David Gile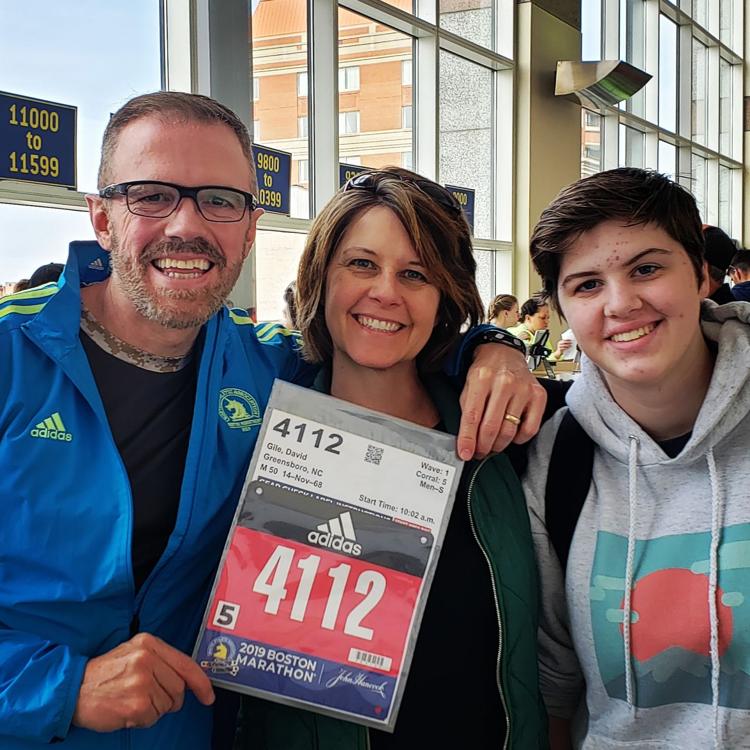 David Gile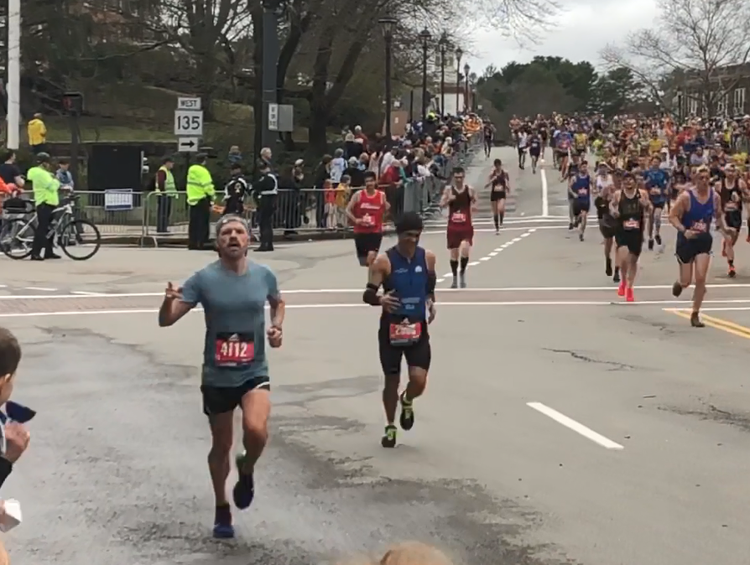 David Gile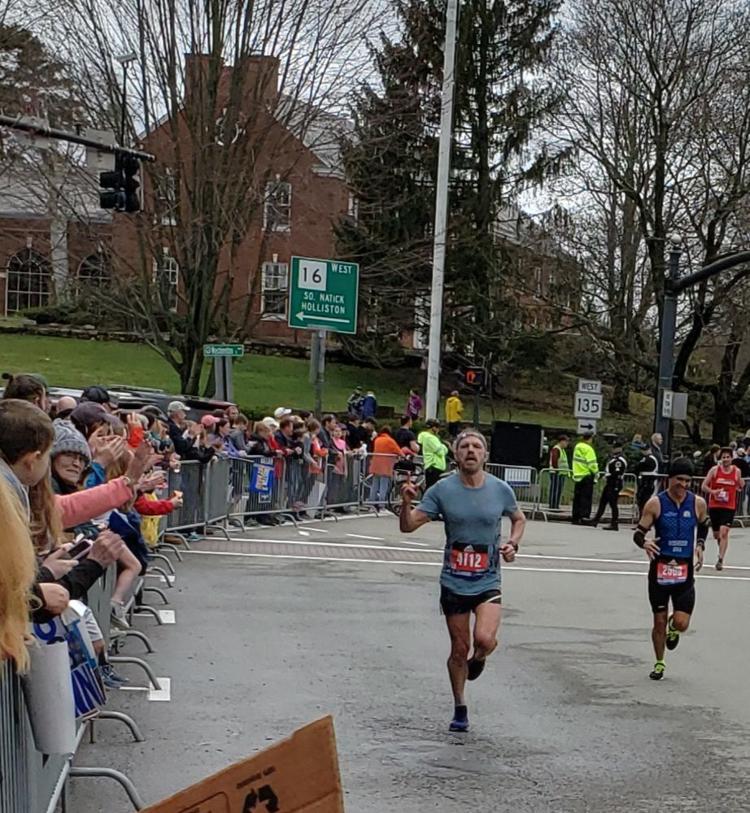 Rosemary Lather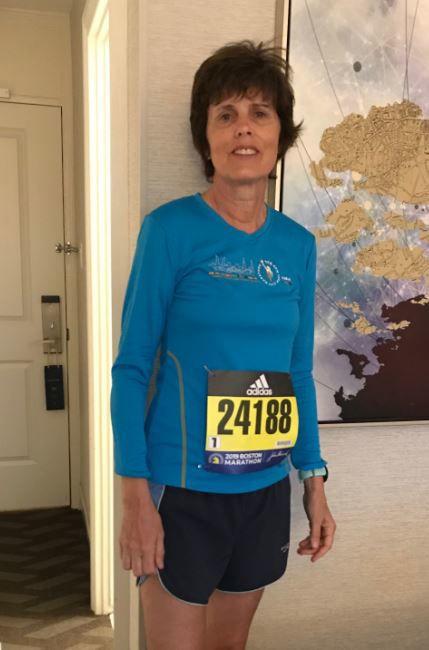 Rosemary Lather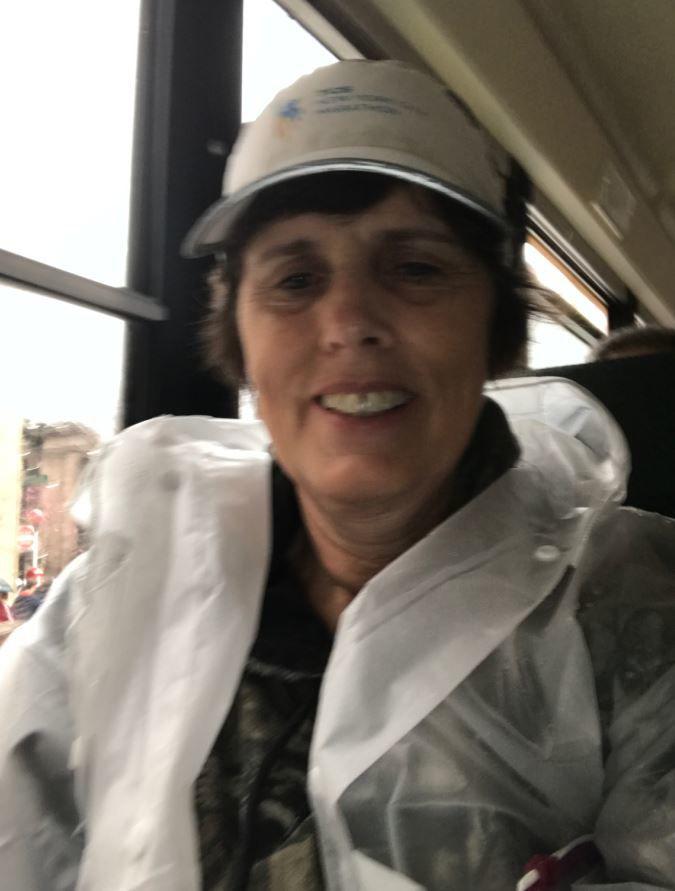 Rosemary Lather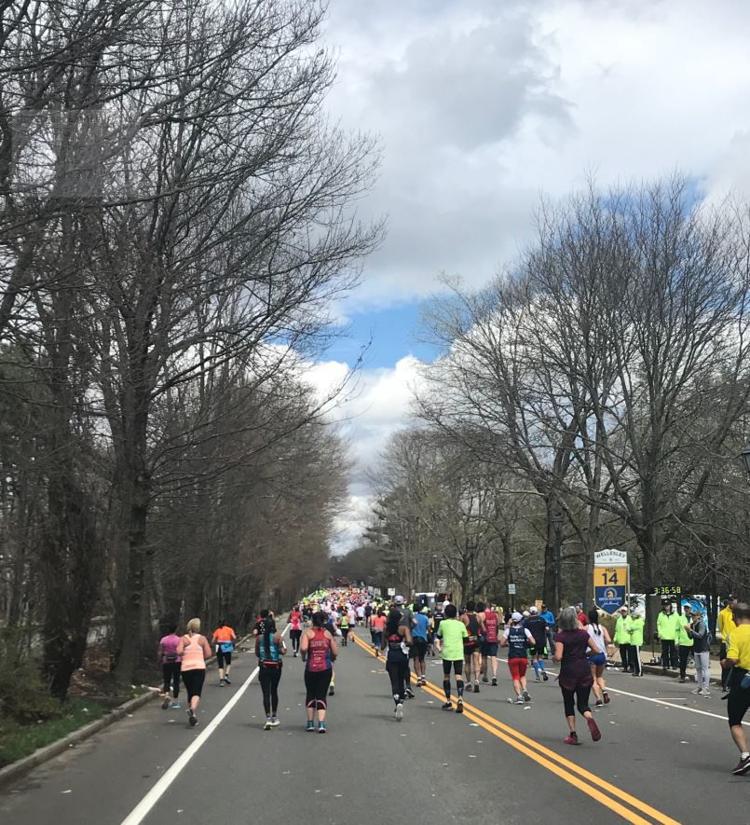 Rosemary Lather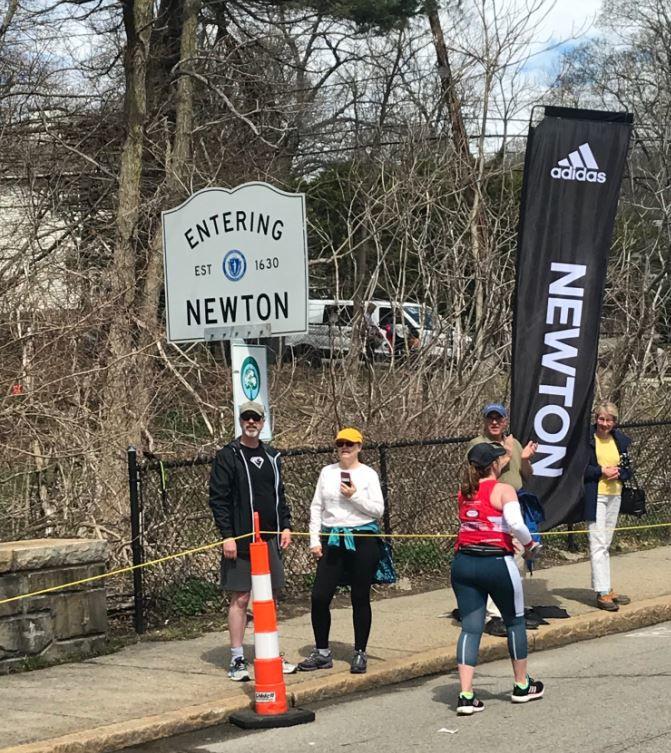 Rosemary Lather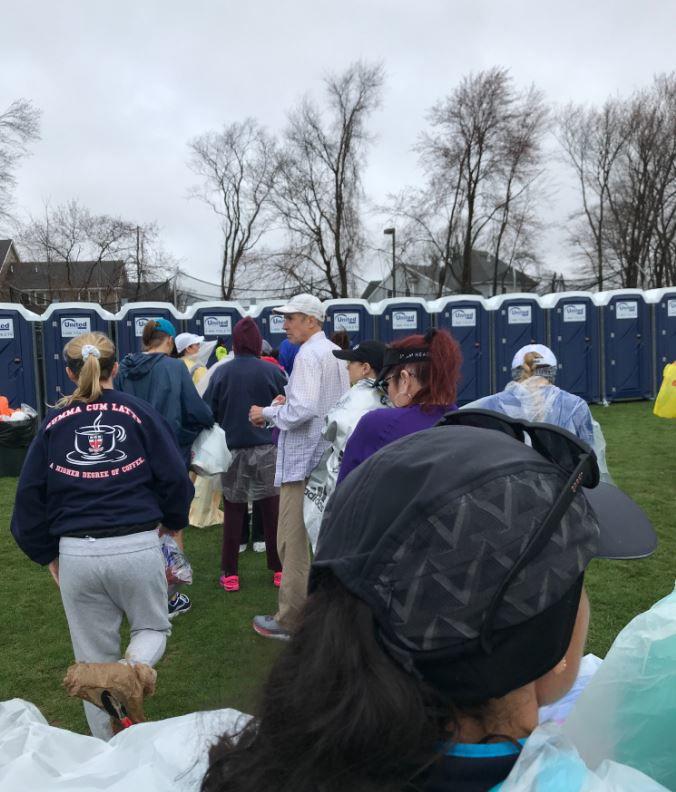 Rosemary Lather
Rosemary Lather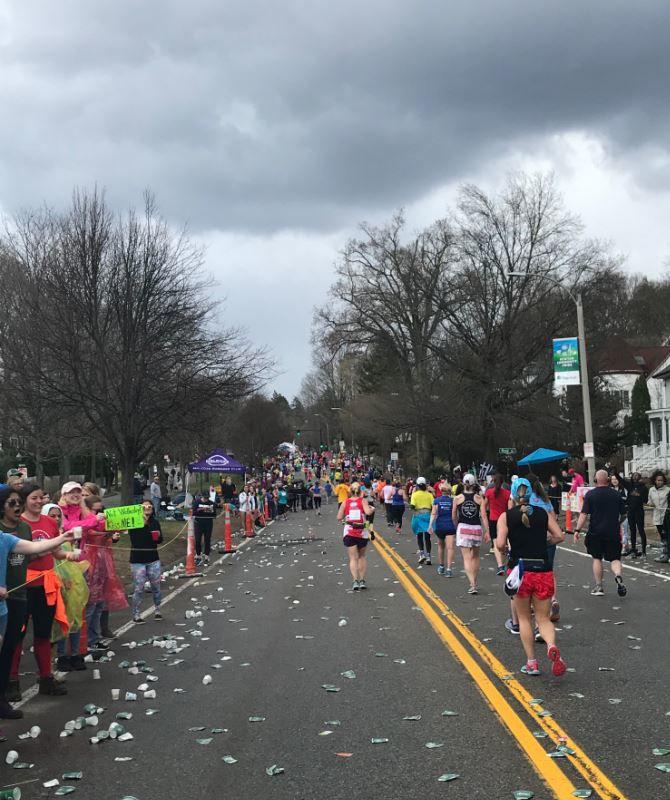 Contact Eddie Wooten at (336) 373-7093, and follow @EddieWootenNR on Twitter.
Be the first to know
Get local news delivered to your inbox!