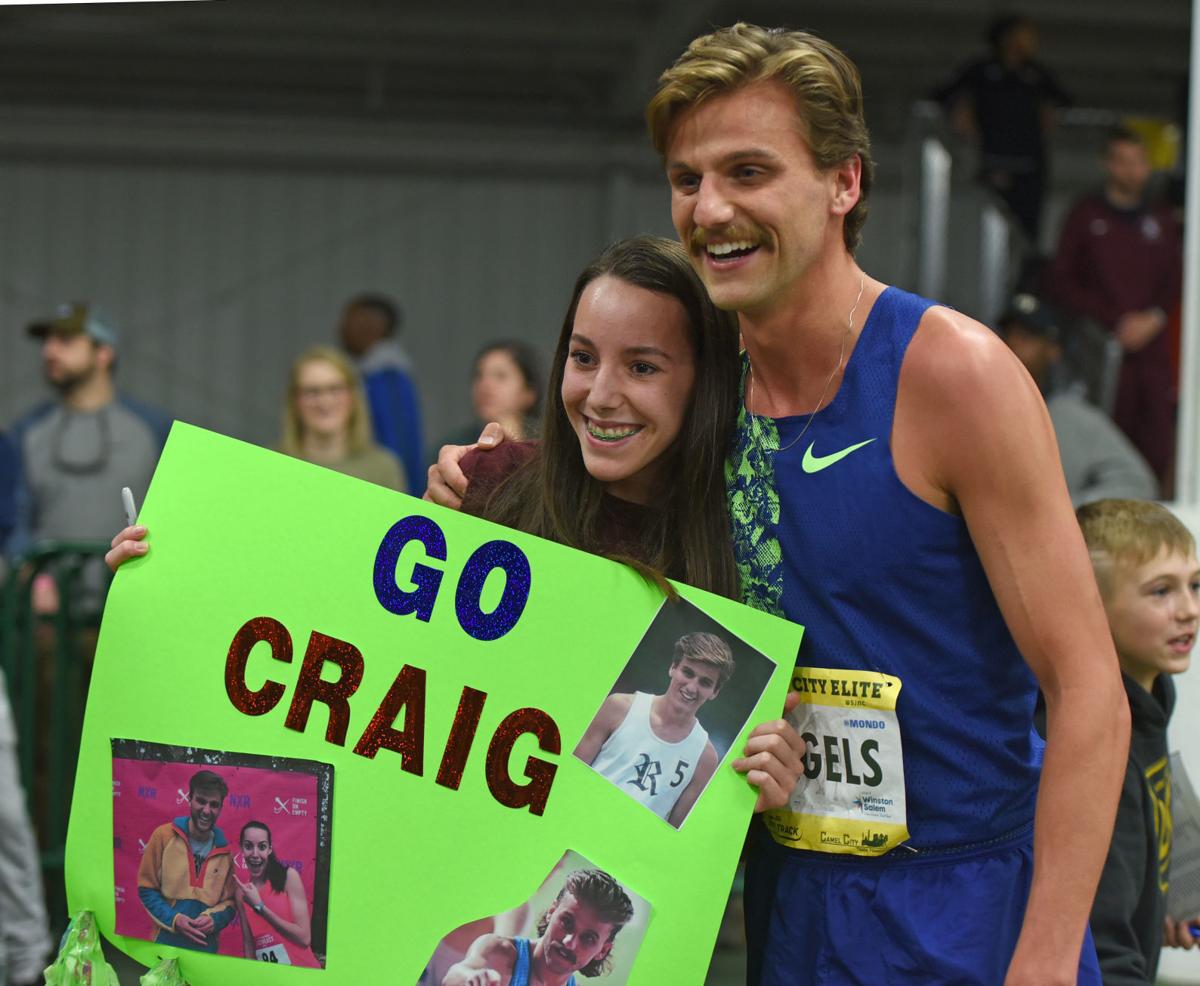 Craig Engels doesn't consider himself a very patient person, but in the case of his dream to be in the Olympics he can wait.
"It's a bummer for everyone involved, but there are bigger things happening to people than this," Engels said about the postponement of the 2020 Olympics in Tokyo.
The International Olympic Committee and Tokyo organizers announced today that the Games would be held July 23-Aug. 8, 2021.
Engels, 25, a Pfafftown native and Reagan graduate, is one of the favorites to make the U.S. Olympic team in the 1,500 meters. He is the reigning national champion at that distance, having edged 2016 Olympic gold medalist Matthew Centrowitz at the 2019 USATF outdoor championships.
The U.S. Olympic trials, which have not been rescheduled yet, were originally set for June 19-28, 2020, in Eugene, Ore.
Engels and everybody else are in a wait-and-see mode as the COVID-19 pandemic has shut down just about everything.
The good news for Engels, who is living and training in Portland, Ore., is he is still running for a Nike-sponsored team. He's also still being coached by Pete Julian, a former coach of the former Nike Oregon Project.
"I'm thankful to still be employed and able to do my job during this time," Engels said about being able to continue to train and race if competition can resume later in the year.
Engels, who ran at N.C. State and and Mississippi and earned All-America, is staying positive about the Olympics being postponed.
"I'm going to stay focused on making the Olympics next year and get stronger and be more fit than I ever have before," Engels said.
Engels said he's doing his part to stay inside except for his training runs. He hopes that others are at least getting outside to get some sort of exercise but to do it with social distancing.
"It's a strange time," he said, "but there is no better chance to get outside and exercise for the average person. Hopefully after all of this is done, the world is a healthier place."
(336) 727-4081
@johndellWSJ
Be the first to know
Get local news delivered to your inbox!