They'll walk into Fellowship Presbyterian Church on Saturday morning wearing their running shoes and workout gear.
After the service on New Garden Road, Heather Meyler's family and friends will head over to Greensboro's Country Park, and as she would have done, they'll get moving.
"She would like everyone to go run or walk a mile in honor of her," her husband, Eric, says of Heather Meyler's Burrito Bash Memorial Run. "That was the most fitting thing to do for her since she was such an avid runner. She loved Country Park so much; that's where she would go on her weekend runs. She'd start at Country Park and run to Summerfield and back."
Heather Meyler, who was a dietitan at Well-Spring in Greensboro, was only 32 when she died on Oct. 16. A diagnosis of appendix cancer came on April 27, 2018, less than seven months after she and Eric married in Boone, and tumors spread across her body in the time that followed.
"I'm relieved that she's not in pain anymore," Eric says. "Seeing someone go through cancer treatment for 18 months, the pain starts to become overwhelming. Her quality of life started to go down in the last few months to weeks, and really, she was just in pain 24/7."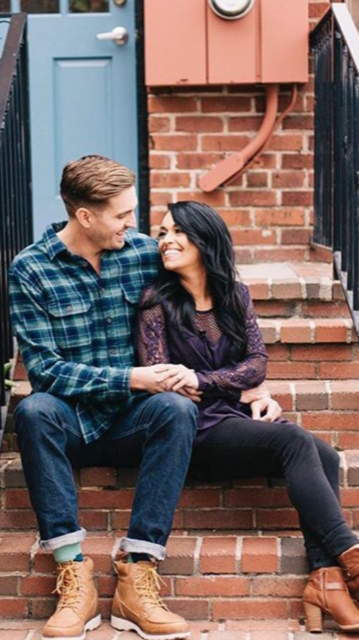 Heather grew up in Daytona Beach, Fla., but she earned a master's degree at Appalachian State and picked up an internship at Well-Spring. Having fallen in love with Greensboro, she captured Eric Meyler's attention on Nov. 26, 2014, when the two happened to be at Gray's Tavern downtown.
"I guess she thought I was cute," he says, "so she threw a straw at me. That's how she introduced herself."
Heather, who had completed the Charleston Marathon in South Carolina, showed cancer plenty of fight before she was finally forced to put on the brakes.
"She had 12 tumors in her brain, and tumors in her liver and basically all over her body," Eric says. "She didn't let that stop her from running, and she ran so much when she had cancer that her oncologist eventually told her that she was doing more harm than she was good. ... So she eventually had to stop running, but then she started on the elliptical."
As for the Burrito Bash part of this celebration of life, Eric has called on a friend from his Western Guilford High School days, Nick Benshoff, to help.
"Her favorite restaurant was Bandito Bodega," Eric says. "They started out as a food truck, Bandito Burrito. I actually went to high school with the owner, Nick, and she and I would go there once or twice a week and get burritos. I thought was the most fitting thing to do, to have the their food truck cater the run."
Eric says Benshoff will charge just the cost of the food, donating the remainder to the H. Lee Moffitt Cancer Center & Research Institute in Tampa, Fla., one of the handful of locations around the United States at which Heather received treated.
Now Eric has his eyes on the Charleston Marathon, in January 2021, as a way to honor his wife.
"It was partly a relief," he says. "Of course, I'll miss her; I won't ever be the same. But at the same time, I'm just glad she's not in pain anymore."