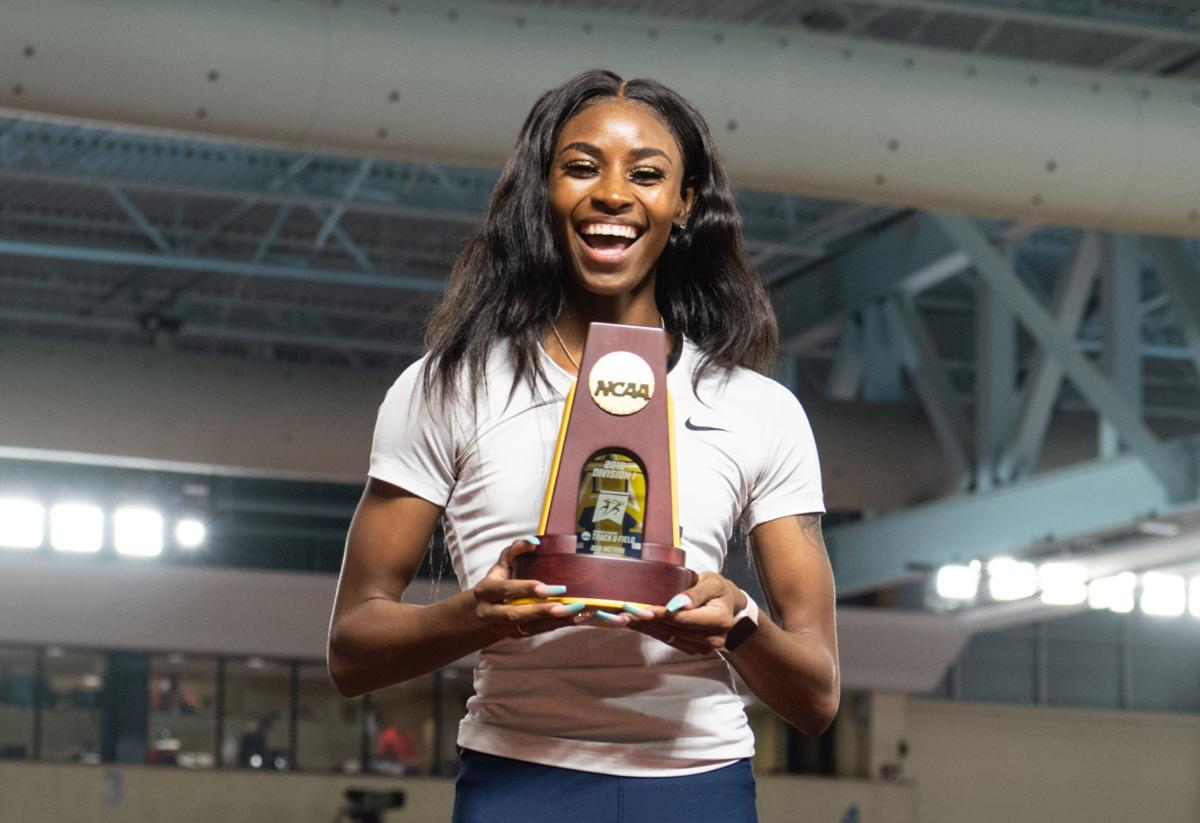 Most of the time, a good thing is worth waiting for.
That will have to be the mindset for a number of athletes with area ties who had qualified – or would have – for the U.S. Olympic track and field trials and a chance to reach the Tokyo Olympics.
The suspension of nearly every sports season and postponement of the Olympics means a delay for the meet that would have determined the U.S. track and field team, originally scheduled for June 19-28 at the renovated Hayward Field in Eugene, Ore.
A&T, whose men's and women's teams each finished in the top 15 at last season's NCAA outdoor championships, has 10 current or former athletes who had met the U.S. trials standard or were intending to compete for foreign nations. Several of the 2020 Aggies were in Albuquerque, N.M., for the NCAA indoor championships March 13-14 when the event, with all winter and spring championships, was canceled.
Three of them – Kayla White, Trevor Stewart and Cambrea Sturgis – spoke during a video conference or by phone recently about the postponement and what might lie ahead.
Kayla White
Her 200 meters win in the 2019 NCAA indoor championships made White the university's first NCAA champion.
100 meters (10.95; standard, 11.15), 200 meters (22.52; standard, 22.80)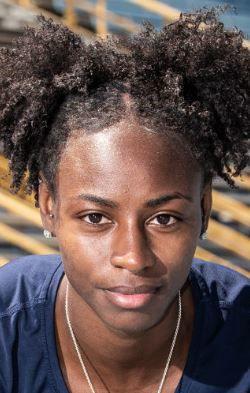 "I'm feeling mixed emotions right now. I know our health is first. We have to stay patient. But when you've been training really well and you feel healthy and you feel like you're going to run really well this season, for it to be cut short is a 'what if' in your mind."
On how she's training now
"Before they canceled all of the big meets, we were just coming down off training really hard and getting ready for our first meet, which was supposed to be March 21, Prairie View Relays, and then we were going to jump to the Texas Relays and the Florida Relays. We were getting ready to get into the season to prepare ourselves for the Olympic trials. To stop immediately like that before we ran our first week was annoying, but healthy bodies are important. ...
"My coach came up with a game plan for us. If we had any injuries or anything that was weak in our training, that's what we're focused on now. My hips are kind of weak, so right now I'm working every day with the bands, improving my squat in the house. But endurance-wise, we're backing off for a little bit, because our training will pretty much start from the bottom again."
"I was disappointed because this was going to be my first Olympics that I could actually try out for. I had the standard marks, I was ready to go. Training was going really good. For it to all be pushed back another year, I was like, 'Oh my goodness, I've been waiting for this moment for so long and they keep pushing it back.' It's worth waiting for.
"Next year we do have the world championships as well. We're kind of in limbo in deciding do we have to continue to hit those marks or can we use the marks for the previous year? How is the schedule going to line up with so many big meets? We have the world championships, Olympic trials, the Olympics, we have Diamond League meets. They haven't given us a timeline yet; that's what we're waiting on. It's going to be a big year, my goodness."
Trevor Stewart
Junior in eligibility, senior academically
Runner-up at 400 meters at 2019 NCAA outdoor championship
400 meters (44.25 seconds; standard, 45.20 seconds)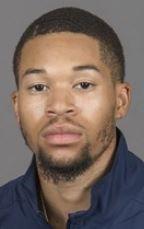 "We got to the NCAA indoor and it got canceled right in front of us. One second, everyone was warming up; next second, it was done. After that, we all just came home."
"When we came back (from NCAA indoors), I went into rehab to get my body back together. Then everything got shut down. We were going to basically the same meets (as Kayla), except for the first one. ...
"I've been working on getting healthy, taking as much rest as I possibly can to actually get back to being as strong as I could be, along with doing body circuits and just maintaining focus and making sure I have a level head."
"I'm ready for it. At the end of the day, if it's pushed back, which it was, that means I have more time to prepare myself, which means I can push myself harder for a longer, extended period of time and come back out and drop something heavier than I have before."
Cambrea Sturgis
Third in 200 meters at 2019 NCAA outdoor championship
200 meters (22.40; standard, 22.80)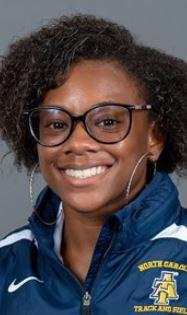 "Mentally I'm still shocked. I was supposed to be doing indoor and then outdoors and focusing on the trials and going to the next level, which was the Olympics. ...
"It was devastating and heartbreaking. I'm still in shock that I'm at home and not in Greensboro running right now."
On how she's training now
"With training for outdoor, I would have progressed and worked on what I needed to work on from indoor. I was working on becoming a national champion. ...
"Right now I'm just staying healthy, drinking water, eating to keep my body healthy. A few times a week I go to a track, a little warmup, strides, stretching, not too much, to keep my body healthy until we start training again."
"I was disappointed because I was ready. But it's also a relief because I can focus more on what I need to focus on in my races."
Contact Eddie Wooten at (336) 373-7093, and follow @EddieWootenNR on Twitter.
Concerned about COVID-19?
Sign up now to get the most recent coronavirus headlines and other important local and national news sent to your email inbox daily.