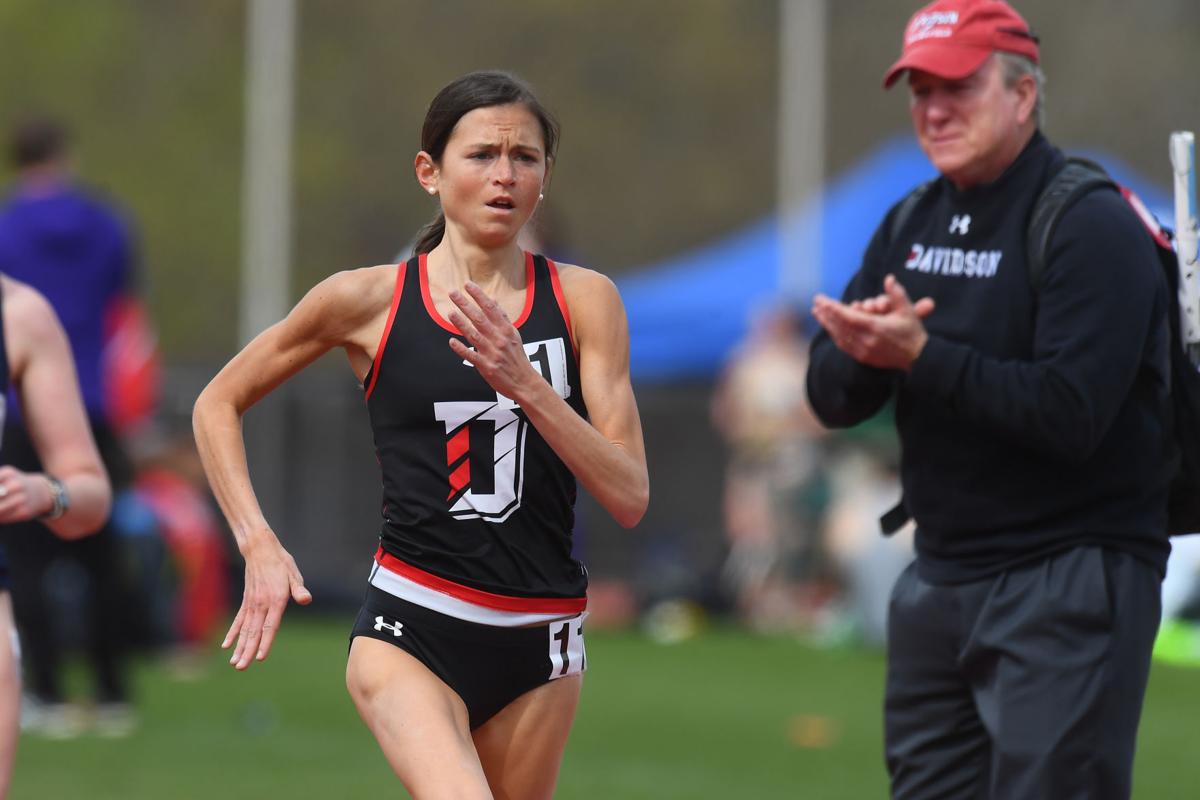 CAROLINE YARBROUGH
Age
Residence
Day job
Senior, Davidson College (graduation ceremonies are Saturday and Sunday); bachelor of arts in art history, minor in history.
Why I run
"I run because I truly love it. The highlight of my day is my run in the morning. But more than that, I run because I relish the opportunity to race. I'm very competitive and grew up playing multiple sports each season. In high school (at Page), I just ran on the side until my senior year. I played basketball, field hockey and soccer, and prior to that played lacrosse, tennis, and summer swim team. When I am out on the track racing, the joy and adrenaline I derive from the competition aspect reminds me 'This is why I do it. This is why I run in the freezing cold or the sweltering heat. This is why I put in the miles early in the morning, when it would be much easier sometimes to just hit snooze on the alarm clock.'
"I love watching my teammates work towards and achieve their goals and that propels me to likewise emulate their devotion to the sport through my own performance. I am grateful for the support system of my Davidson teammates and how we are all training for a common goal to help our team, but each specialize on the events where we are most gifted."
A typical week
"I typically run about 75 miles a week while in season and 80 during the summer. I try to break the mileage down throughout the week based on my racing schedule. Our team differs from most in that our coach (Jen Straub) invests a lot of trust in us to run on our own, when it when it fits into our schedule. This is really nice given the academic rigor of Davidson and the fact that many athletes are also involved in numerous other campus organizations.
"On Sunday, I do my long run before church, which is normally 14 miles. On Mondays, we often meet as a team, but on Wednesdays, Thursdays and the Saturdays we do not race, we run individually or groups of us will meet more casually. During track season, we race almost every weekend but during cross country we race every other weekend.
"We see our coach on Tuesdays and Fridays for our hard track workouts. Tuesdays are our hard track workouts days. We typically lift three times a week and do core almost every day."
Favorite places to run
"The Davidson Greenway. I basically run the same route every morning and it's such a joy to see all of the people out in Davidson. I see the same people each morning and it's fun to have that community to wave to each morning. I really enjoy all seeing all of the runners and the cute moms walking their children and older people. Davidson is so small, and life revolves around the college, so I would think that most (recognize me), and I've stopped and talked to many of them when I do see them at the farmer's market or at the coffee shop.
"(In Greensboro), around the golf course in the Greensboro Country Club and Old Irving Park. I like running in my neighborhood."
Faster, higher, stronger
"My favorite workout is something we only do about once a year, The Michigan (named for former University of Michigan coach Ron Warhurst). We run a mile around our campus at, like, a 5:40 pace, and without stopping run a fast 800 on the track. Then we do another mile around the campus, followed by an 800. We typically do 3-4 sets of miles on the road followed by a fast 800 with each getting faster. I love that workout because I enjoy the mix of road and track work, changing speeds, and the opportunity to finish with the fastest effort. People are always very confused why we're sprinting around campus. I love that it's continuous but then you can hit it hard when you get to the track. It's a really good workout that combines not only endurance but speed."
10,000 meters at the NCAA regional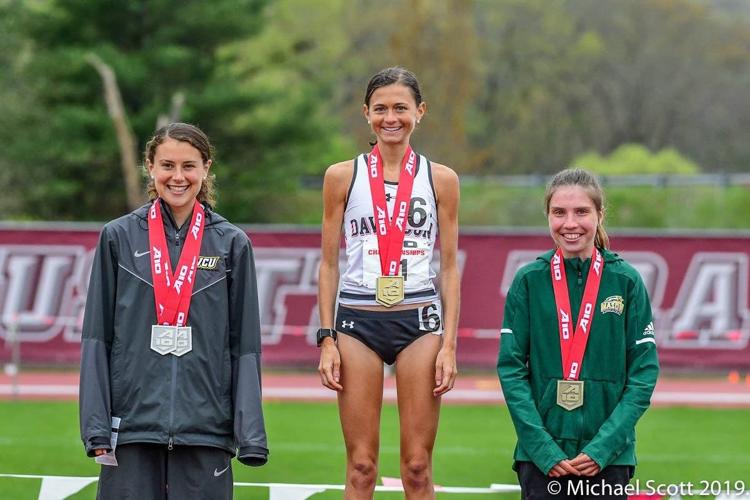 "I really surprised myself with how I PR'd (34:27.15, winning the championship at the Atlantic 10 Conference meet). I've never been in a 10K with a really deep, competitive field, but the 10K at regionals is one heat (9 p.m. Thursday), so I am really looking forward to the competition. In the 10K you have to embody a metronome and click 'em off (the 25 laps) for a while until you can think about when you're going to strategically decide to kick. I'm excited and grateful for the opportunity to run with such great competition. I did the 5K last year and learned a lot; it went out pretty slow, but girls were closing in sub-5-minute miles. It's going to be a fast finish. I'm trying right now to prepare for the distance, while also working on my finishing speed with tired legs. It could go down to a fast last mile."
My memories of Davidson ...
"Competing with the Davidson 'D' across my chest amplifies my love of competition to another dimension. Running for Davidson means I am running for something greater than myself: I am representing the countless people who have invested in me, from my coaches, teammates and the Davidson athletics department staff who have encouraged and pushed me, to my professors who kindly asked about my race when I have to miss class, to the dining hall worker who wishes me good luck when he sees me in my uniform grabbing oatmeal prior to a meet. I hope to use my performance as a way to express my deep gratitude for the ability to compete for my incredible institution. ...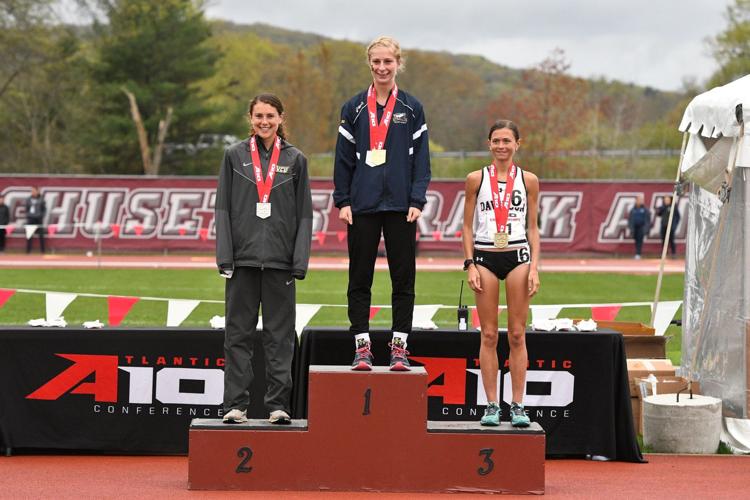 "While it would be too hard to choose one race in particular, I am most proud of my consistency at the A-10 championships. Our conference meet represents the culminating point for the entire season and the only meet that we are really competing for team points. I am proud that I have been able to contribute to my team when it really counts. I recently found that I'm No. 2 all-time in the Atlantic 10 for total points scored at conference meets.
"Inherent in our sport are ups and down and unexplainable plateaus, but I'm really thankful that my coach, no matter what happens, always believed in me and helped me to peak at the right time. No matter how I've run that season, she always believed that I could be on the podium for the conference meet and helped me get there. I can't point to one particular race, but in reflecting on the cumulative whole of all of my races at the Atlantic 10 championships – I am glad I could contribute to my team."
... and a career afterward
"This summer I'm working for SOCO Gallery, a contemporary art gallery in Charlotte. In August, I'll be moving to New York, and I'll either be getting my Art Business master's degree at the Sotheby's Institute of Art or I will be working for Christie's auction house."
Art: A universal language
"As an Art History major, I consider art the world's lingua franca with the power to communicate across time and place and believe the hackneyed aphorism 'a picture speaks a thousand words' is unquestionably true with regards to the role of art across every culture and epoch. I am fascinated by the way art functions as a revelatory mirror for the historical context in which it was produced, the creator's manifested thoughts and theories, and the customs, values and beliefs of their culture.
"During my internship at Christie's last summer, I developed an insatiable curiosity about the art market and why the historiography, commercial popularity, and value of artists fluctuate cyclically overtime. I learned that the value of art is not subjective but can be objectively estimated based on the size, materials, provenance, quality, supply, the situation of the work within the artist's oeuvre and the current state of the market. I'm very interested in collectors themselves and understanding why people are drawn to collecting in the niche categories that they do. I am eager to broaden my understanding of the art market in New York to add a new layer of meaning to my current academic foundation in the history of art."
"(My favorite artist is) Helen Frankenthaler. She was a color field abstract xxpressionist and one of the most influential artists during the ascendancy of American art during the mid-20th century. She conceptualized an unprecedented distinct process, a 'soak-stain' technique, that involved pouring turpentine-thinned oil paint directly onto an unprimed canvas. The paint sunk into the canvas and created floating fields of translucent color.
"Although I had memorized 'Helen Frankenthaler: stain technique' and could explain her method when asked on a test question, it was not until I saw her work for the first time at The Whitney in New York that the radicality of her method truly sunk in. I was in awe at the expressive power of her color deployed in vast fields that totally envelope viewer, creating a sense of the abstract sublime.
"I admire her because she was a trailblazing female artist who paved the way for subsequent lionized color field artists such as Morris Louis and Kenneth Noland and catalyzed the transition from gestural abstract expressionism to minimalism. This was an incredible feat given the context in which she worked."
Why more sports are better than one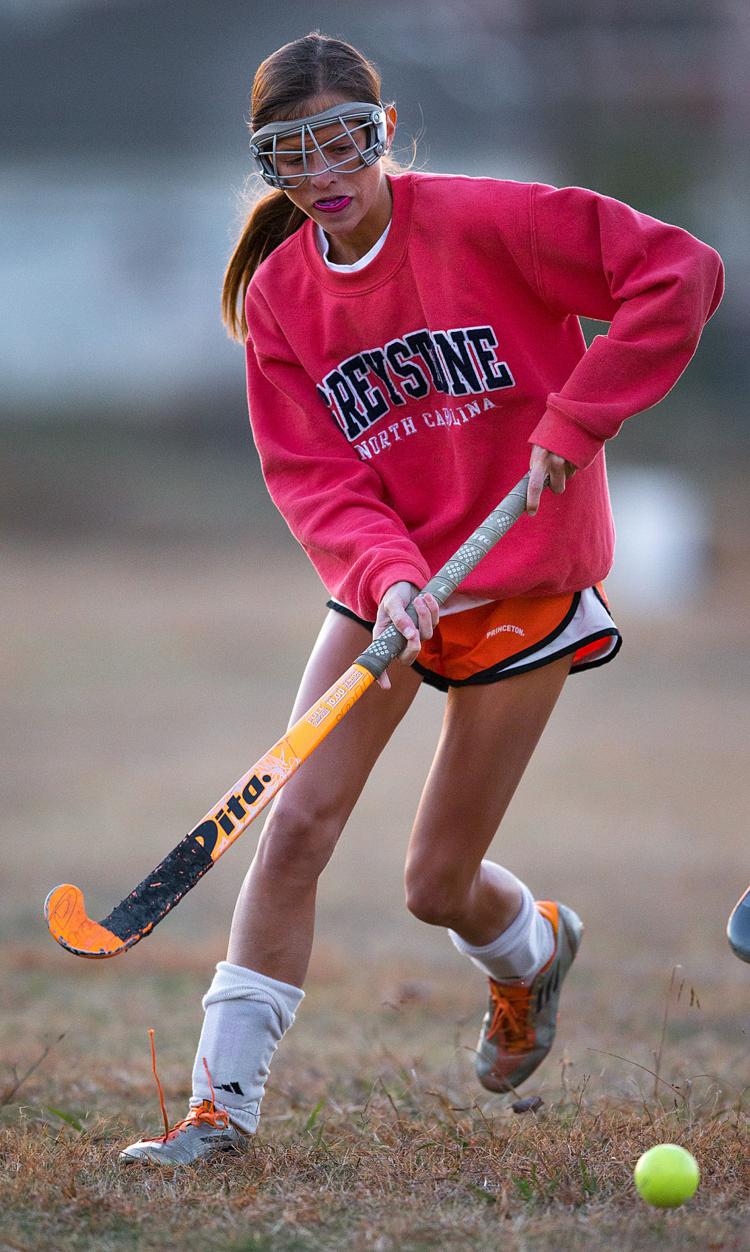 "I firmly believe that children should play multiple sports and not specialize too early. It's sad that it has to be that way sometimes to play in college for many sports because recruiting begins so early. Every sport that you play teaches you different skills and lessons that overlap and create a more well-rounded athlete. As a child, it is exiting to have the cycle of fall is soccer season, basketball is winter, spring is for lacrosse, summer is swim season, etc., because it helps to immerse yourself in that sport and become totally invested in that season, knowing that next season will bring new types of training and game situations. It also helps to prevent burnout and instills a lifelong love for each of the sports."
What I think about while I run
"I typically do my training runs in the morning, so I am thinking about my to-do list for the day. It helps to have an hour or so to think more lucidly about what goals I need to accomplish that day and how I will execute them. During races, I think about my coach's strategy and adjudge if I am executing the game plan, while also listening to her directions and my splits each lap. I also remind myself of the encouragement she gives my team about how fitness can only take you so far, but it's really about who wants it most.
"The morning of all my races, my mother (Anne) thoughtfully texts me a Bible verse. I try to use that verse a mantra. I am really grateful for the gift that He has given me to run. I definitely want to use this gift in a way that brings glory to Him."
Something I'd still like to do
"When people discover I am a runner, it has almost become comical that they habitually ask the same two questions: 'What is your mile time?' and 'Have you run a marathon?'
"I would love to try the marathon distance and hope to train to qualify for the Boston Marathon in the next few years. Running Boston seems like the ultimate benchmark for runners, so I'm really excited about the opportunity to train for a longer distance and see how I might fare."
Words to the wise
"One thing my coach always says is trust the process. It's great to set high goals and work to achieve them, but in doing that, it's important to focus on what you can do each day to make yourself a better runner in the future. From ensuring that you foam-roll and ice-bath, to running easy recovery miles when you're sore, to running hard on the workout days when it's time to run fast, all these elements are crucial for helping you to achieve your goals. Running, in and of itself, is like a marathon, and you can't go out too fast or you might burn out. Trust the process."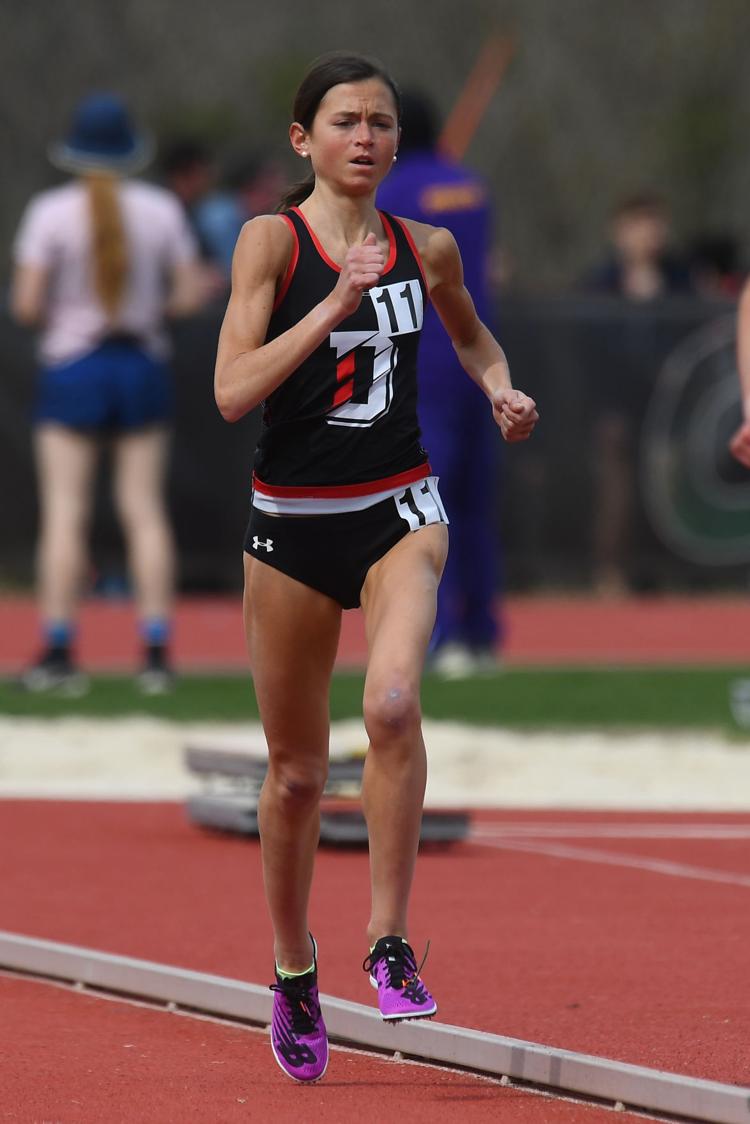 Contact Eddie Wooten at (336) 373-7093, and follow @EddieWootenNR on Twitter.
Be the first to know
Get local news delivered to your inbox!