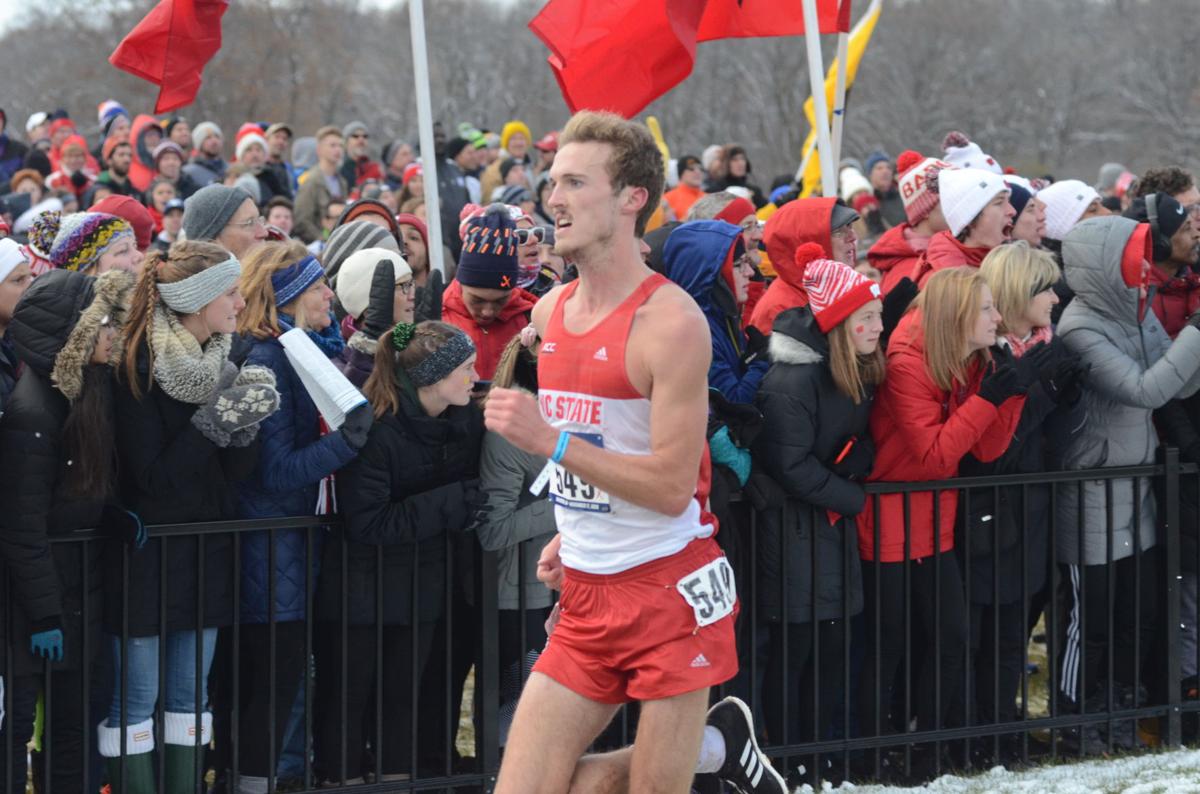 IAN SHANKLIN
Age
20
Residence
Greensboro
Day job
Sophomore at N.C. State University; member of cross country and indoor and outdoor track and field teams; finished 54th in NCAA cross country championships on Nov. 17 at Madison, Wis., leading Wolfpack to an 11th-place finish
Why I run
"In eighth grade (Eastern Guilford Middle School), there was this cute girl I was into. She hinted that she thought I should do track. So I said, 'Heck, yeah, I'll do track.' I was definitely not a sprinter, so I decided to do the mile and the 800. I did pretty decent at it. I didn't know much about running, but I was one of the fastest guys in the conference. I was like, 'All right, so I'm not too bad at this.'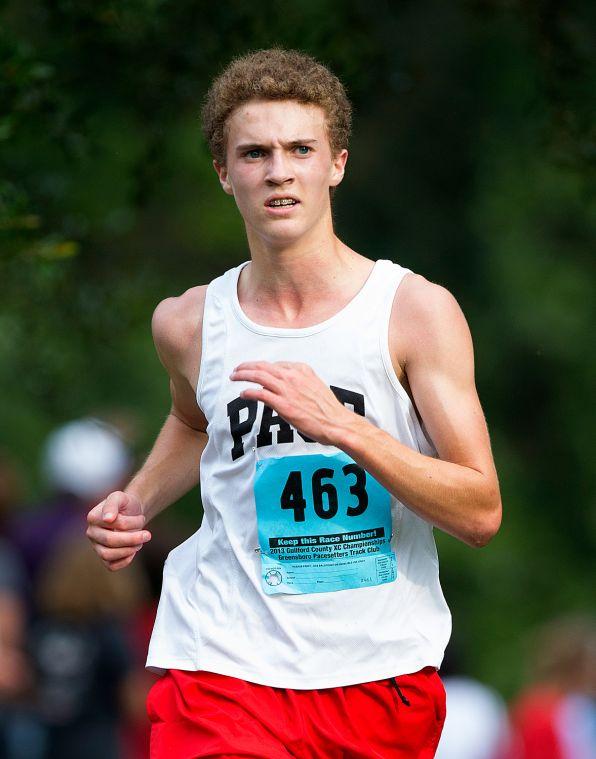 "I decided when I got to high school I was doing the distance route, through cross country. That's where it actually took off. I did pretty decent; I was low 17s as a freshmen. I was varsity for our team as a freshman. I was doing wrestling at that time a little bit, then the next year I decided just to focus just on running. I'm pretty scrawny. Sophomore year, I had a really good jump and qualified for states individually (16:12). That's where I started to think I'm going to be able to take this somewhere. ... I think I finished in the high 20s my sophomore year (finishing position at the state meet); I was pretty happy, happy to be there. ...
About that girl ...
"I have no idea. I don't know where she is."
A typical week
"Right now we're on a break, so we do active rest, which is like run every third day. I'll have 25 minutes a day. My normal running, I do six days of running a week. I prefer to swim on Sundays, cross-training. Mileage-wise, it usually depends on whether it's an up week or a down week, but I usually fluctuate somewhere between the 60s, or maybe I'll get to the low 70s, and if it's a very low week I'll get to high 50s."
Favorite place to run
"Training-wise, you know where Salem Lake is, right? I went there a couple of times last winter for the first time, and I actually liked it a lot. It's a really nice little 7-mile trail.
"For racing, I like Louisville's course. It was pretty flat, but it wasn't too flat, either. It felt fast and felt fun. It never got too cold there."
Running in the snow at the NCAA championship
"The conditions were pretty interesting. Snow everywhere. They cleared the finish line and the start line, but other than that it was pretty much all snow. Pretty packed up, too. We always have a meeting the night before. The coach (Rollie Geiger) goes over the race and strategy. His thing was, 'You just have to be tough, because it's going to be hard for everybody. If you guys mentally push through it and not let it affect you, and be aggressive and attack it, you're going to be other people and other teams because they're going to let the snow get to 'em.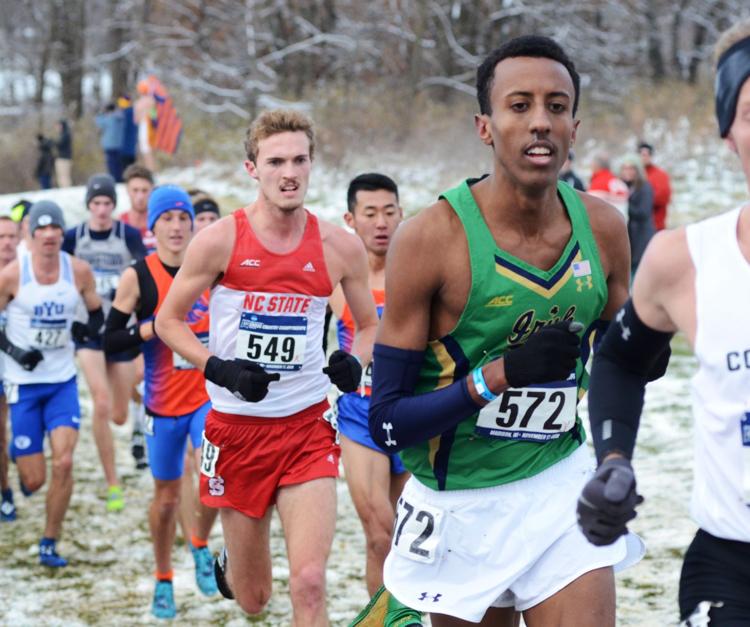 "It was pretty cold, but the main thing was, when you first started out, there were snow chunks flying everywhere. I had to bob and weave through a couple of ice balls coming off people's spikes. Other than that, it wasn't too bad.
"Never ran in snow before. I've definitely run in some rain and mud. Definitely no snow."
Putting 'the pack' in Wolfpack
"The key for us is actually 'the pack,' packing up. If you look at the results, most teams usually have a couple of low sticks (runners a bit faster than other teammates). Good teams will have maybe three. Most of them after that, 4 and 5, fall off pretty hard. For us, that's not how we go about it. I was technically the one who was up in the front, but I was still only 54th, and that's hardly what you'd call a low stick. But our 2 through 5 came through maybe within three or four seconds of each other, like 10 spots. So we got five people into the top 100, and that's how we were able to do so well.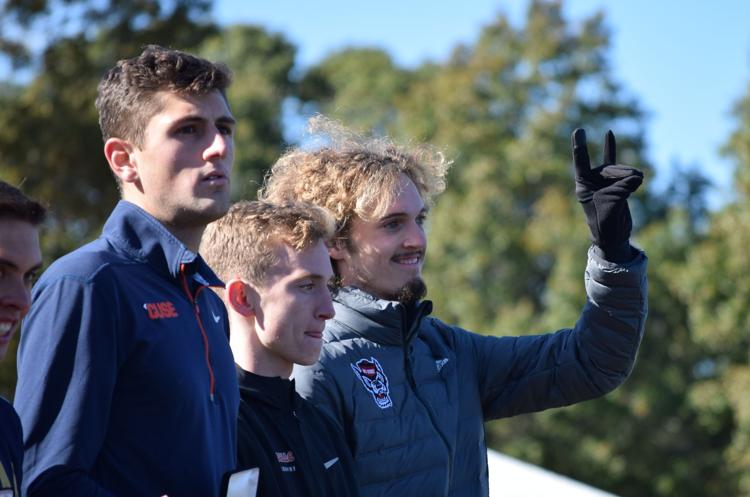 "That pack mentality helps with workouts, too. I'm used to running with 'em, and they're used to running with each other. It helps when you're falling off a little bit during a race, then you have your teammate right there next to you."
Looking ahead to indoor and outdoor track
"At least making ACC for indoors. That should be pretty easy to do. 5K, mile and probably 3K, too. I'm not sure if I'll actually compete (in all three). Last year unattached in indoor, I hit the mile mark. I didn't run a 5K or a 3K indoor last year. They wanted to redshirt me, because cross is kind of a big season for a freshman, a lot of stress on the body, so I redshirted indoor and outdoor.
"So my goal this year would be to qualify for ACCs for all three of those. Nationals: That's pretty hard, top 16 times; I don't know if that's quite feasible yet. Switching from indoor to outdoor, that's probably more of an actual goal, to get to nationals from there. I was able to hit the regional time last year unattached for the 5K. I should be able to qualify for the regionals for at least the 5K. I don't think I'll do the 1,500. ... I consider myself a little bit more like a racer, so being able to qualifying for regionals and just racing people to get top 12 is a lot more feasible than having a top 16 time overall."
'A math and science guy'
"It's going all right. I'm going to need to finish strong. Physics is a little bit harder than I thought it was going to be. ... I should be fine. I think I should be pretty good. ... I'm definitely more a math and science guy, so the first thing is engineering (to consider as a major). But engineering is definitely a hard major and not something you look at and go, 'I just want to be an engineer.' You really have to go for it. I'm not quite sure. Possibly a math major."
Life passions
"Video games would be the top thing. Fallout 4 is a pretty fun one for me. Some people like to play Fornite now. I'll probably hop into the new Call of Duty this winter when I can get it. Red Dead Redemption 2: I might pick up that one as well. I play just a little bit of everything, to be honest."
Running inspirations
"Usually my coaches are my biggest inspiration, and doing well for my mom (Houston Callahan)."
What I've learned about myself through running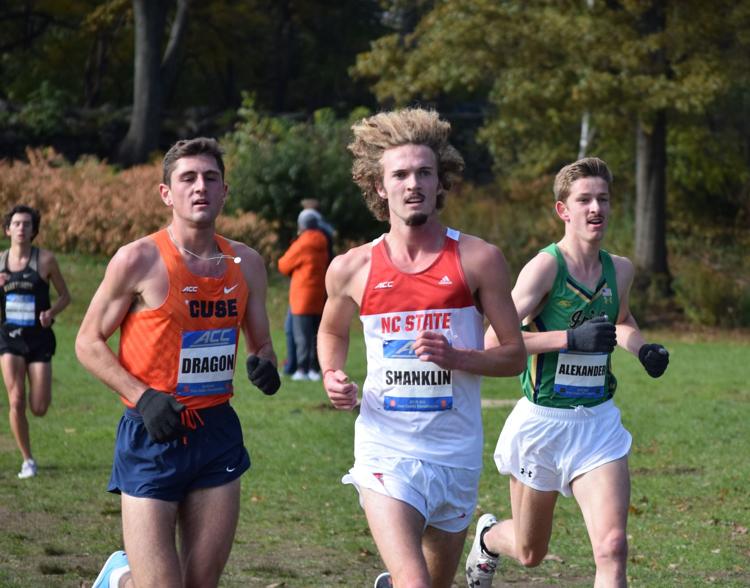 "Being mentally tough. Being tough in general. When you get to this level, there's so much constant pain and you have to go so fast, and everyone's fit. Everyone is so good. The main thing that separates is who's going to be mentally toughest today and who's going to go for it. Having to be like that translates over to the rest of my life, being able to handle stressful stuff and hard stuff, just because you have to do it all the time in running. Going out to run 10 miles pretty much every day: Most people would not consider that to be easy. But having to do it for so long to train, you get mentally used to it."
Look what I did
"Making N.C. State's cross country team last year as a freshman. I was coming in like most freshmen almost guaranteed to be redshirted. I was training pretty hard, doing really well in workouts. I had a good race, an unattached meet for some of the freshmen and some the guys who weren't traveling, at ECU. I ran pretty well there, like 24:10 for the 8K, second in the race. That gave Coach Geiger the confidence to let me go up to compete in uniform that year, and compete at ACC and regionals and obviously nationals."
Something I'd still like to do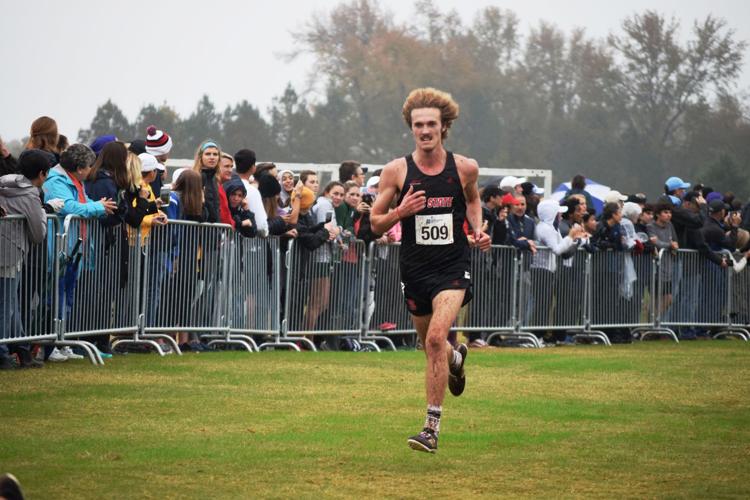 "Be an All-American. I was disappointed that I was not this year. I've got a couple of more years to do it. That's definitely one of my goals. By the time I finish here, I want to be someone who's in contention for the win. I don't want to be like one of those guys who everyone knows is pretty decent but they're not actually scared of him or they're like 'he's not going to win.' ... We've had some guys come close in N.C. State history, a couple of second-place guys in certain events, a couple of thirds. We've never had a male national champion, so it would be kind of nice if I could do that for 'em."
Up next
"I believe it's going to be January. They might open me up on a mile, I'm not quite sure. I wouldn't be surprised if they open me up on a mile, maybe a 3K."
Words to the wise
"Stick with it. You'll amaze yourself at all the jumps you can make if you just stick with it and just grind it out. That's usually what happens to me. I'll be not that well and then I'll just make a pretty decent little jump here and there, and before you know it make a jump every year. Before you know it, you're at the top of what you're doing. It's going to be tough, it's going to be hard, there's always going to be people better than you. But as long as you focus on you and progressing yourself and just working hard, you'll probably get the results you're looking for, at least in some form."
Contact Eddie Wooten at (336) 373-7093, and follow @EddieWootenNR on Twitter.