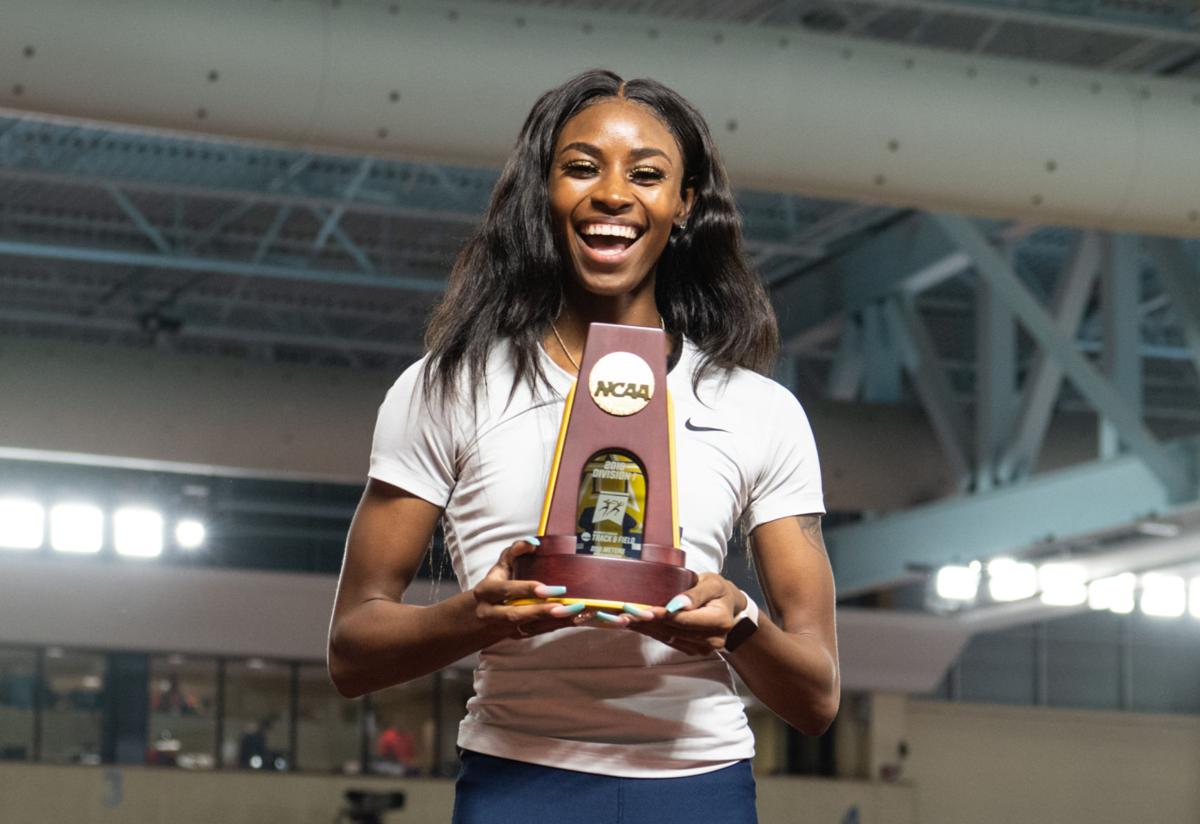 A&T senior Kayla White is the university's first NCAA champion.
The senior from Miami won the 200 meters in 22.66 seconds at the NCAA Division I Women's Indoor Track and Field Championships on Saturday in Birmingham, Ala.
She also finished second in the 60-meter hurdles, scoring 18 points to lift her team to a seventh-place finish nationally, and this afternoon she was named as the indoor season's NCAA athlete of the year.
White and spoke this morning at A&T's Irwin Belk Track inside BB&T Stadium on campus about her win, her running background and her future.
Contact Eddie Wooten at (336) 373-7093, and follow @EddieWootenNR on Twitter.
Be the first to know
Get local news delivered to your inbox!