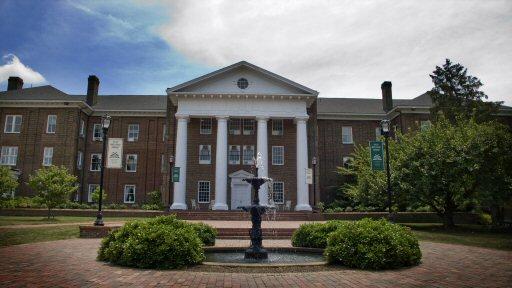 GREENSBORO — Go to an auto showroom and sit in a new car.
Does the dashboard make sense to you? Is the layout easy to follow or do you sit there. Are you puzzled by the buttons and gauges?
Your reaction likely was determined years ago by decisions automobile designers made, for better or for worse, about how test customers reacted to those dashboard designs and layouts.
And that's where "human factors" can be such a vital element of business success or failure, no matter if you are talking video games to medical devices.
That science has become a vital new discipline at Greensboro College, which is offering a sophisticated lab to companies that want to observe how products are used by consumers.
The lab, which is likely the only one of its kind in the Piedmont of North Carolina, is called a UXLab, for "user experience."
For Greensboro College, the lab is a place where students can learn about the science of human factors while earning degrees in the college's Department of Psychology, through a program that allows students to major in psychology with a concentration in human factors.
The college's brochure describes the range of work available to graduates: Design an end-to-end shopping experience at a boutique by using service and experience design, making sure video games are fun, challenging and engaging, designing more accurate and less-painful blood-sugar monitors and even research what is needed for the next-generation spacesuit.
Ohio-based Ovo Studios donated the lab, the core of which is a sophisticated data analysis system that helps students and businesses observe what happens when a consumer starts using a product without any guidance beyond normal instructions.
"The one thing you know is that you don't know anything at all," said Rich Gunther, a partner at Ovo who works in Greensboro. "If you go in with assumptions and don't check those assumptions, you're probably setting yourself up for failure."
Gunther has a strong ally in his campaign to spread the word about human factors. His sister, Lisa Gunther, is a professor and chairwoman of the Department of Psychology at Greensboro College.
She coordinates the academic studies and public programs that are drawing businesses into the lab to conduct their own research.
By operating the lab at a college, Gunther said, businesses can pay to work with trained academic specialists or students who are interested in someday working in corporate research.
"It's not very often you get a couple of Ph.D.s to supervise your work," she said.
And the field is growing so quickly that companies can't find enough young, trained people who know about human factors.
"What we're really trying to train is entry-level user researchers and designers," Gunther said.
Greensboro College's UXLab is a sparse place, designed for maximum flexibility.
This clean and well-organized control room is loaded with computers that can analyze data for companies that need to design precise medical devices, software and other products. Three monitors can show a live data feed as well as video from several cameras located in the room where test subjects are located.
If a company is testing a website, for example, it needs to know whether the pages are too complicated, if the reader easily can find what he or she wants and how many clicks it takes to reach data.
"Cursors and clicks are recorded," Lisa Gunther said. "It's one big, long screen capture."
A company can bring in whatever products and devices it needs, and the lab is built for maximum flexibility.
"It doesn't look like much because it's not supposed to look like much," Lisa Gunther said.
One day a software company might be in the lab to observe a college student using an app for ease-of-use and whether the student enjoys the experience.
But the lab has other, much more serious uses that can affect lives. Sometimes companies that make medical devices use UXLab to see how patients use essential equipment that can have a serious effect on their health.
For an app, a student is a perfect test subject.
"But an insulin pump, for example, needs people with those disabilities and limitations," Gunther said.
If an insulin pump is hard to use, it's a direct threat to the user's health.
So the manufacturer uses a recruiter to find people who can demonstrate the advantages and limitations of a new device.
Businesses can rent the lab space without technical assistance for about $1,350 per eight-hour day, which includes use of the space, equipment, and software. Technical assistance, study design and data analysis are also available for additional cost.
Corporations have learned the hard way that human factors can make or break products, Rich Gunther said.
He said the companies that design the best products avoid the "hero design" syndrome that assumes a consumer will use a product correctly because "its design is good for the consumer and the consumer should know how to do it. They think they've got some kind of insight into how the person is going to use it."
For example, Apple has proven that testing is the only way to create a product that really works. And iPhones, iPads and other products bear that out.
"Somebody who works at Apple and designs the product, do they really know how my 8-year-old daughter is going to respond to their product? They test it with young people and go back," Gunther said.
He said that Ovo did not donate the testing lab to Greensboro College and then walk away.
The company will continue to update the lab as software and techniques become available, he said.
And that's good for Greensboro College in many ways.
"It's a hot job," Rich Gunther said. "It's getting a lot of good play in the media. After a long, hard-fought battle, public perception of this is definitely on the uptick."
Contact Richard M. Barron at (336) 373-7371, and follow @BarronBizNR on Twitter.
The business news you need
With a weekly newsletter looking back at local history.