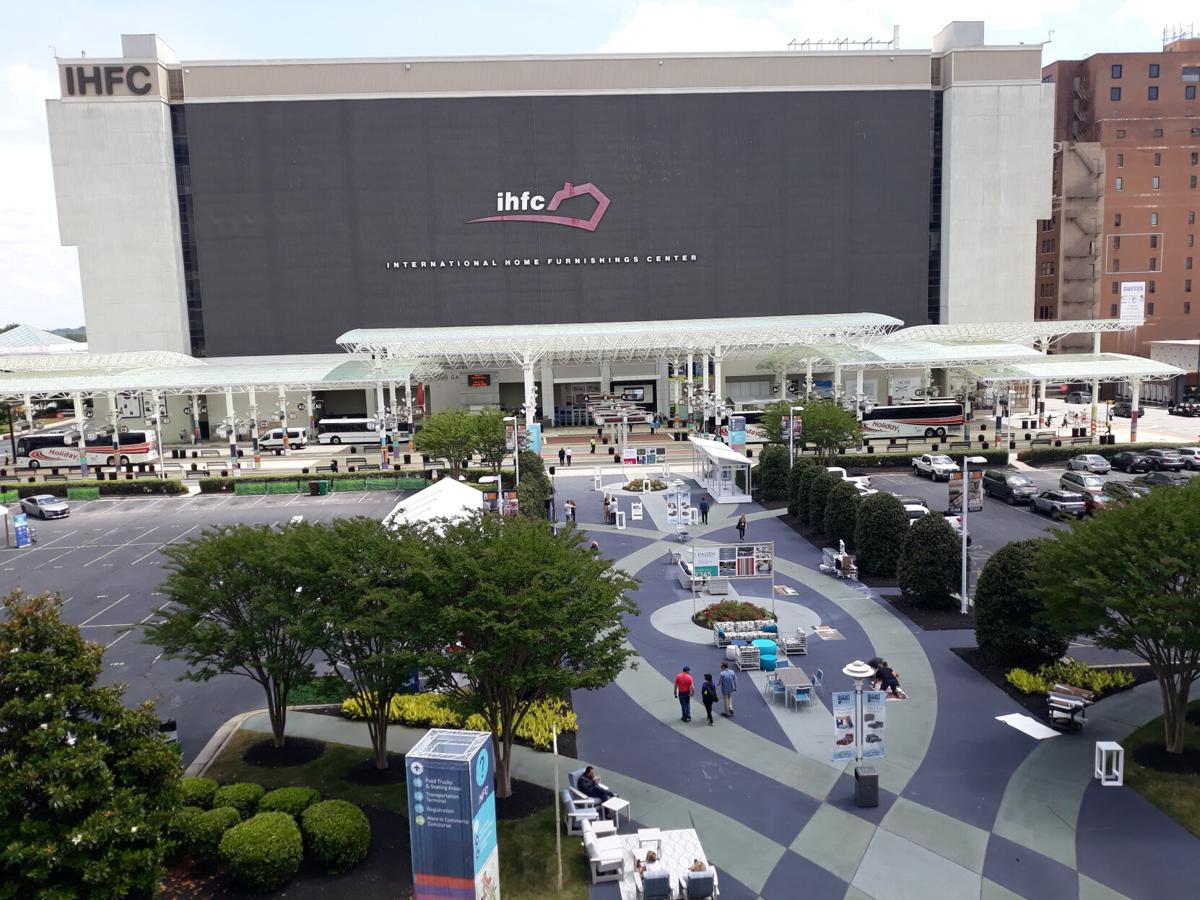 HIGH POINT — The number of buying companies at this week's spring High Point Market was back to about 80% of pre-coronavirus pandemic levels, organizers say.
That's a sharp increase from the October 2020 Market, which was down about 60%, said Tom Conley, president and CEO of the High Point Market Authority.
"If you take out the 10% or so that are international (and couldn't attend this time), I think we'll end up 10 or 15% down," Conley said. "The sense that the industry is clawing its way back, even with all the supply-chain issues, is palpable. So, I feel really, really great."
Market Authority Vice Chairman Alex Shuford said he and other organizers expected only 60 to 65% attendance at the spring Market, which ended Wednesday.
"This Market, I think, was a good indication of just how quickly the country wants to get back to normal and things reopened," said Shuford, who is the CEO of RHF Investments, the parent company of Century Furniture and several other brands. "We felt that, in our showrooms, the attendees were effervescent. They're all flush with cash. They're all low on product. They all want to get back to travel and entertainment."
The absence of furniture retailers and other buyers from Canada, the Middle East and the Pacific Rim was the only weak spot, he added, with virtually no international travel.
"I think we all know that October is going to be a must-attend event," Shuford said. "I told our management team to prepare for 125% attendance, and every single person I talked to in the latter stages of Market, I told them to go ahead and get their hotel rooms now."
Organizers plan to bring back a full slate of educational programming and other events for Market attendees in October.
"I think we're trying to brand October Market as a must-attend reset to reestablish and kind of box out some of the other markets around the globe that have decided to encroach on our calendar," Shuford said.