GREENSBORO — If you love the beer at Natty Greene's Downtown , you've got maybe 45 days to get your fill of Buckshot Amber. 
After that, the local brew and all its siblings will be depleted, a victim of the coronavirus crisis that caused officials to shut down the state in March and, effectively, the entire hospitality industry. 
Soon, the restaurant will be all that's left of a beer brand that was once known from Washington to Atlanta. The restaurant will remain as a touchstone of the downtown rebirth that Greensboro saw before the pandemic and an emblem of hope for another recovery. 
But a few days ago, the corporation that owns the brewery portion of Natty Greene's filed for Chapter 7 bankruptcy protection, which means the business and its assets — minus the restaurant — have been turned over to a court. 
"COVID really crushed us," said Natty's owner Chris Lester. Lester, his wife, Ashleah Lester and partner Kayne Fisher built the business beginning in 2004 with the restaurant at 345 S. Elm St. and their own brand of craft beer. 
Until about three years ago, Natty's was a growing craft brew with its own Greensboro production brewery and distribution in the Mid-Atlantic. 
The company was founded when Lester joined his college friend Fisher to open the brewpub with a small brewing operation and a few years later a larger Gate City Boulevard brewery. 
Lester and Fisher also opened a restaurant at Revolution Mill in 2017 called Natty Greene's Kitchen + Market. The two longtime partners parted ways in 2018, with Lester keeping Natty's and Fisher becoming sole owner of the Revolution Mill restaurant, which he renamed Kau.
Lester said he and his wife invested their life savings into Natty Greene's growth but began to realize the business couldn't beat the intense competition in Virginia, North Carolina and Georgia. So they started pulling back their ambitions, first to North Carolina distribution only and, eventually, working to reduce their territory to the Triad, where they had begun expanding with the production brewery in 2008. 
In 2019, Lester opened a tasting room at Natty's Gate City Boulevard brewery and started investing in a thorough renovation of the South Elm restaurant. That was finished in March — right when the pandemic hit. 
"It couldn't come at a worse time," Lester said. Fortunately, he said, the federal relief package Congress passed weeks into the pandemic allowed him to secure a paycheck protection loan and economic disaster relief. 
But the business had counted on the packed schedule of events at the Greensboro Coliseum to supply customers for their Gate City location, customers that never came. 
According to court documents, Natty Greene's Brewing Co. owes creditors more than $5.8 million for everything from brewing essentials like hops to a promotional agreement with the Greensboro Grasshoppers baseball team. 
It's the second Greensboro brewing company to run into trouble this year. Gibbs Hundred Brewing Co. closed in September. The State Street company had its origins on Lewis Street downtown.
Drew Brown, Natty Greene's attorney, said the beer maker is now under the control of a court trustee that will decide its future in the best interest of the creditors. 
He's not sure what will happen, but for now, the brewery is closed, "maybe forever," Brown said. "Drink 'em while you can." 
Rich Greene, executive director of the N.C. Craft Brewers Guild, said that while Natty's is not a member of the guild, its status as a founding member of the state's now-thriving craft brewery industry is legendary. 
It was one of the first 25 breweries to open in a state that now has more than 340 of them. 
Greene said the industry was bound to have its casualties as the competitive marketplace changed. 
"All that said, you have to lay COVID on top of that," he said. In all of 2019, 14 of the group's breweries closed, Greene said. With 2020 only 75% over, 19 breweries have already closed across the state and more will come, he predicts. 
Before the pandemic, downtown Greensboro had seen a resurgence of restaurants and bars where storefronts had closed in the decades before. Natty Greene's, with its large, tree-covered patio, represented a kind of southern anchor to the district. Eventually, growth would head farther south. But by 2015, the action stretched from Natty's on the south to the Greensboro Grasshoppers minor-league baseball stadium on North Eugene Street on bustling summer nights. 
The two brands would join forces as Natty Greene's became a prominent fixture in the park with Natty's Hill and popular Thirsty Thursdays, promotions that the beer's founders said at the time had helped to launch their brand. Natty's even brewed a special golden ale that carried the Hoppers logo. Now, bankruptcy documents show, Natty's owes Greensboro Baseball $108,000, which Lester said stems from a promotional dispute. 
All that's left is the Elm Street restaurant and Lester's hopes for the future. 
"We had to make some tough decisions as a family and close the brewing facility down and concentrate on downtown," Lester said. 
That plan possibly includes restarting a smaller brewing operation. 
"We're just trying to get through this process," a wistful Lester said. "I've never been through it before. We'll continue to brew beer somewhere, whether we use capacity at some of the other breweries that are nearby or whether we purchase some equipment."
In the meantime, Natty Greene's downtown remains open seven days a week. 
"My wife and I are there working every day," Lester said. "We want to be here for another 20 years." 
natty (copy)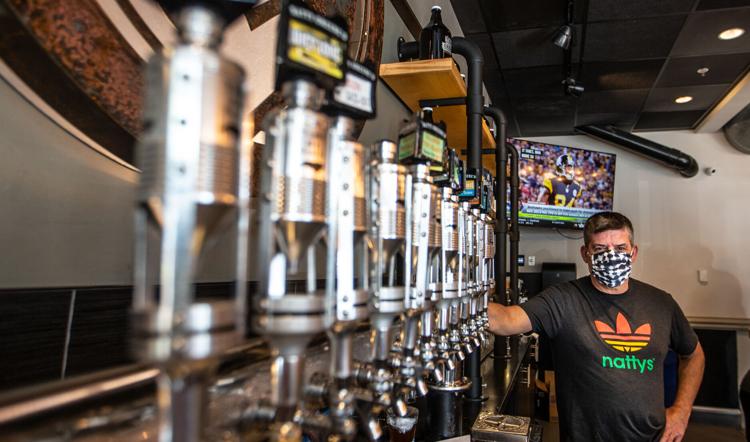 brew_213132 (copy)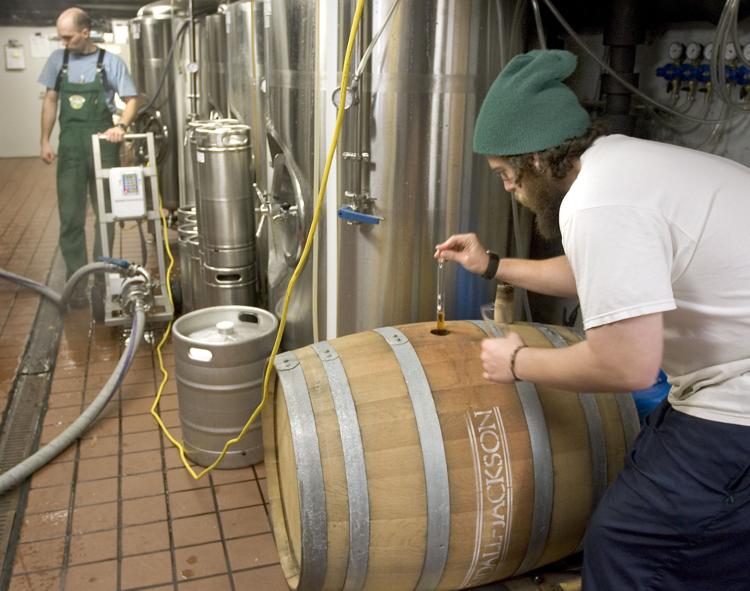 brew_213129 (copy)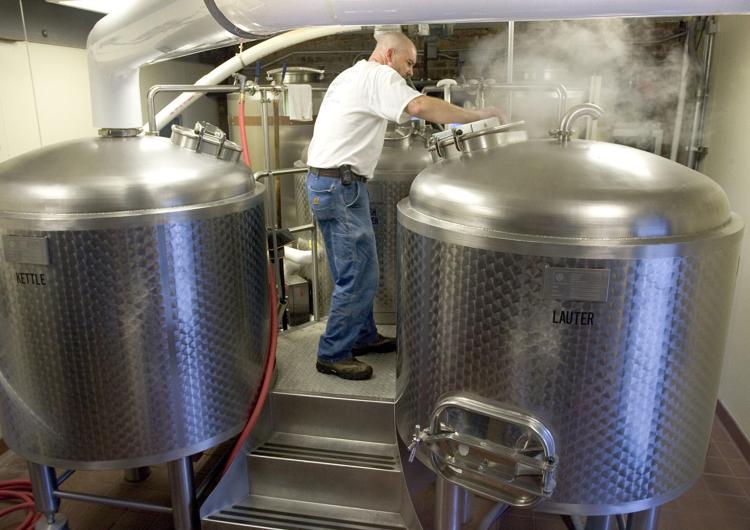 brew_015308 (copy)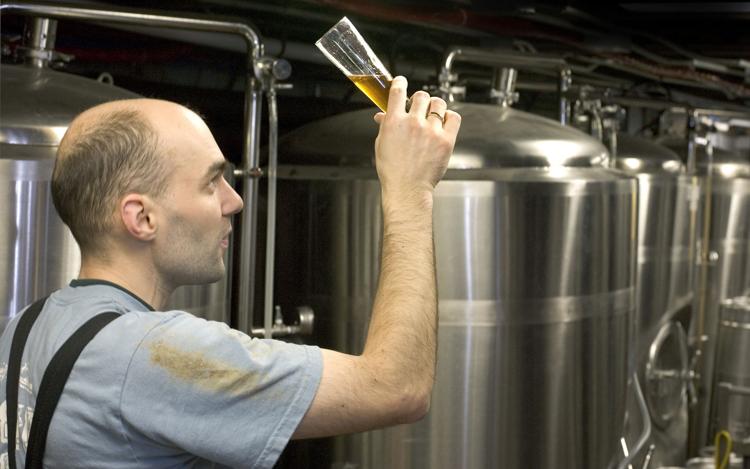 BEER_192237 (copy)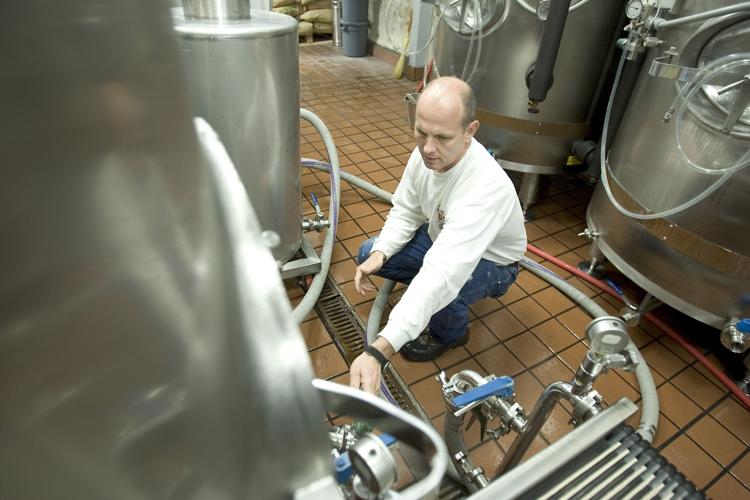 Natty_Greens_s_Owners_16152 (copy)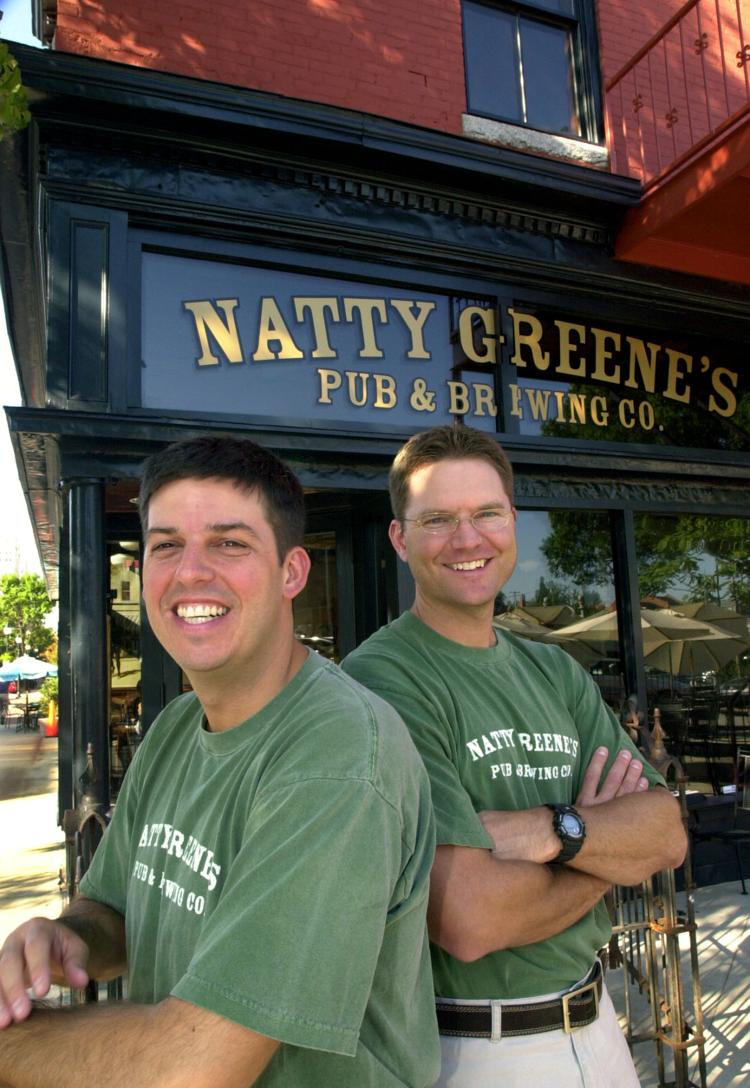 DGI natty1 holiday 2012 (copy)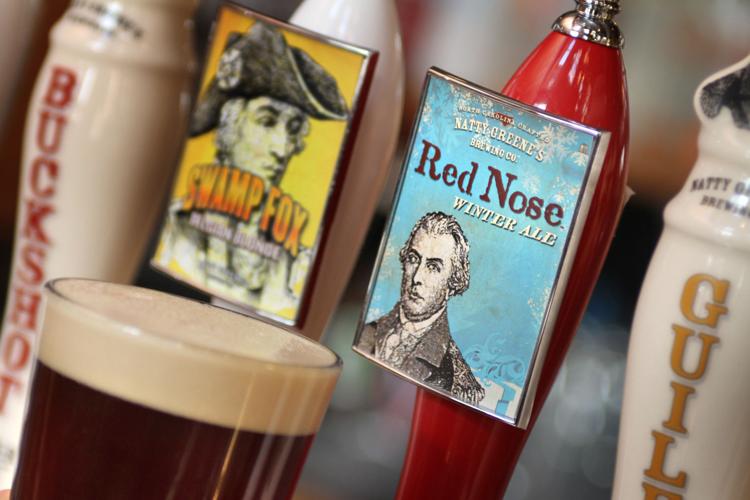 got casual dining 071912.1 (copy)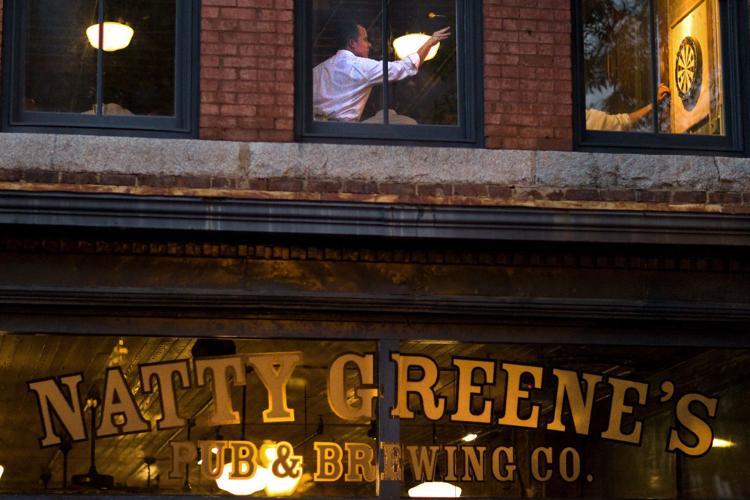 JERI_BEER_05jr_NCGRE (copy)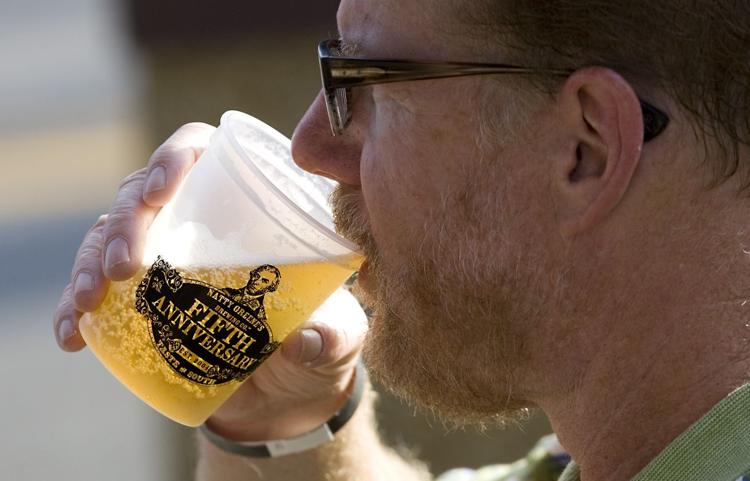 JERI_BEER_01jr_NCGRE (copy)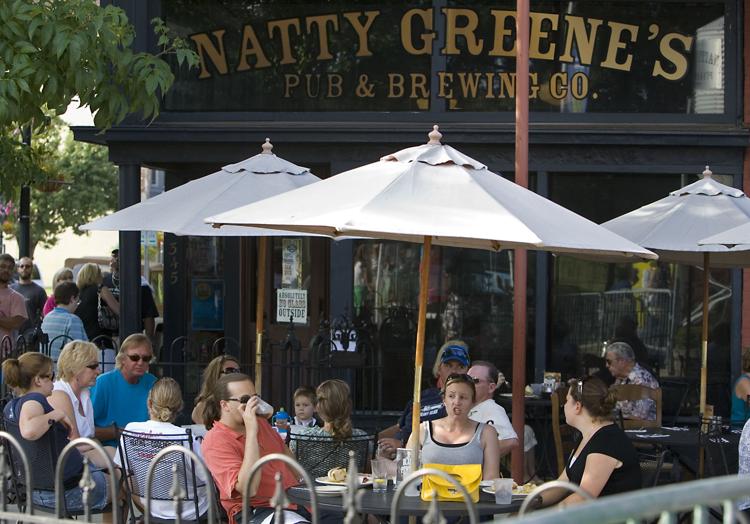 brew_213126 (copy)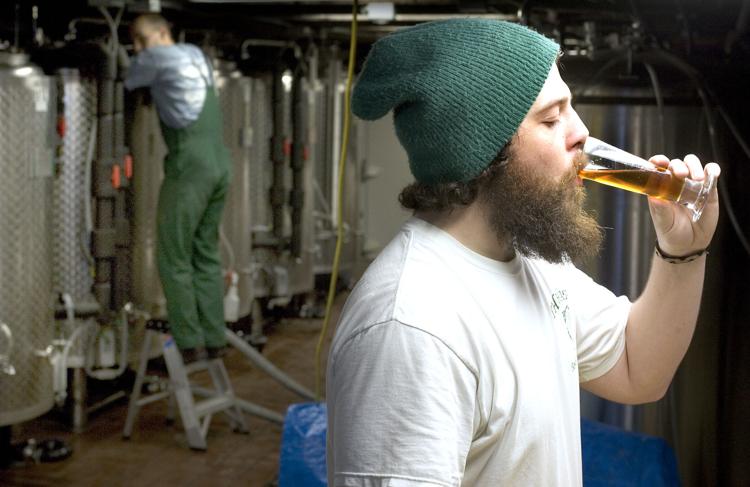 Natty Greene's beer named for man after Twitter campaign (copy)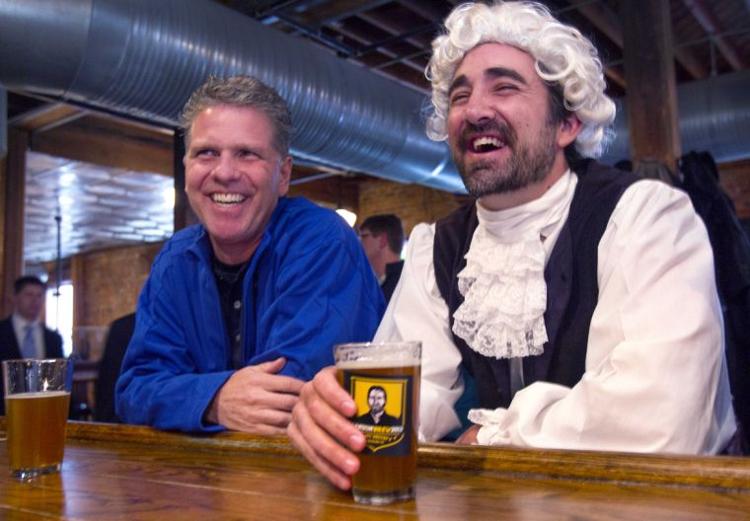 Natty Greene's beer generic (copy)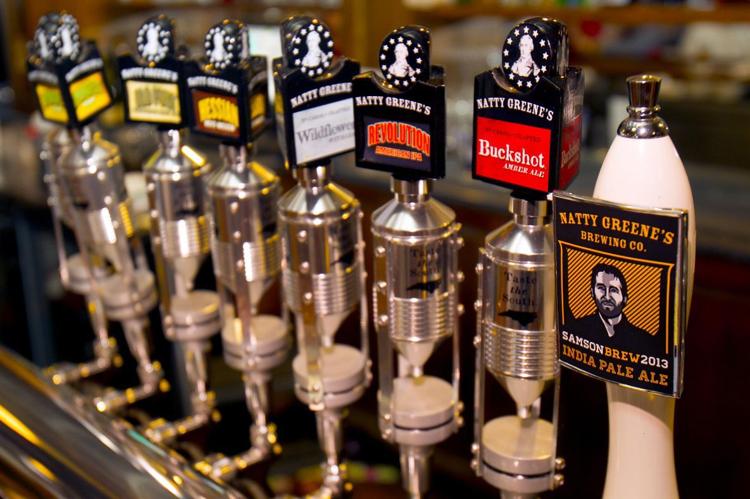 What ales him? Beer Homebrewer gets a taste of growing craft in the state (copy)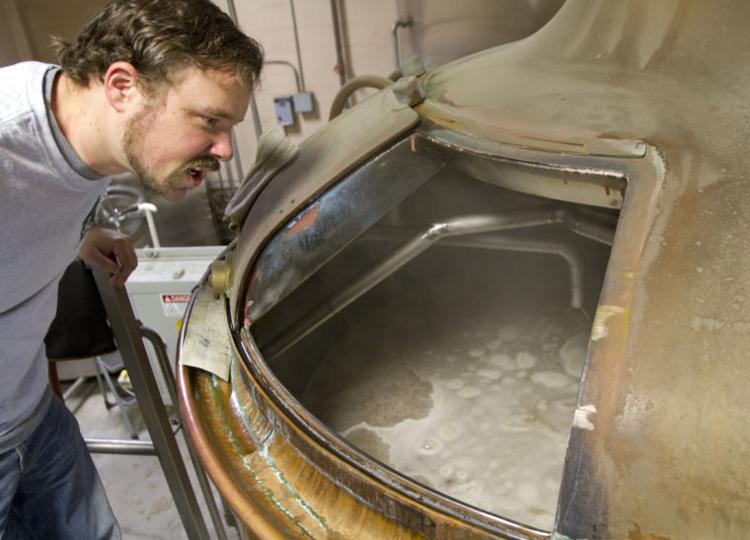 Rob Brown at Brews Fest (copy)
Natty Greene's Incentives (copy)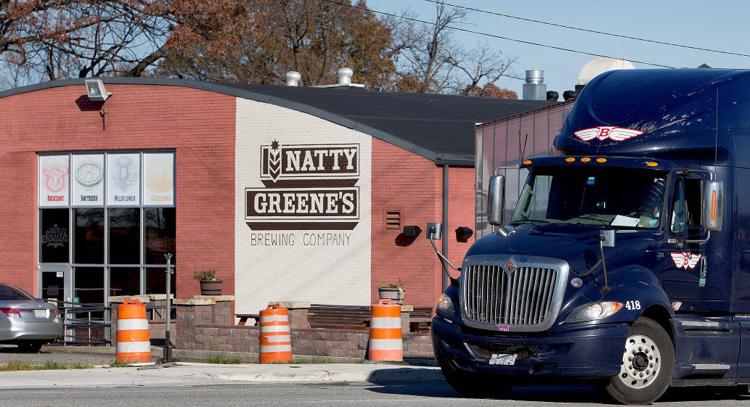 Hoppers Beer (copy)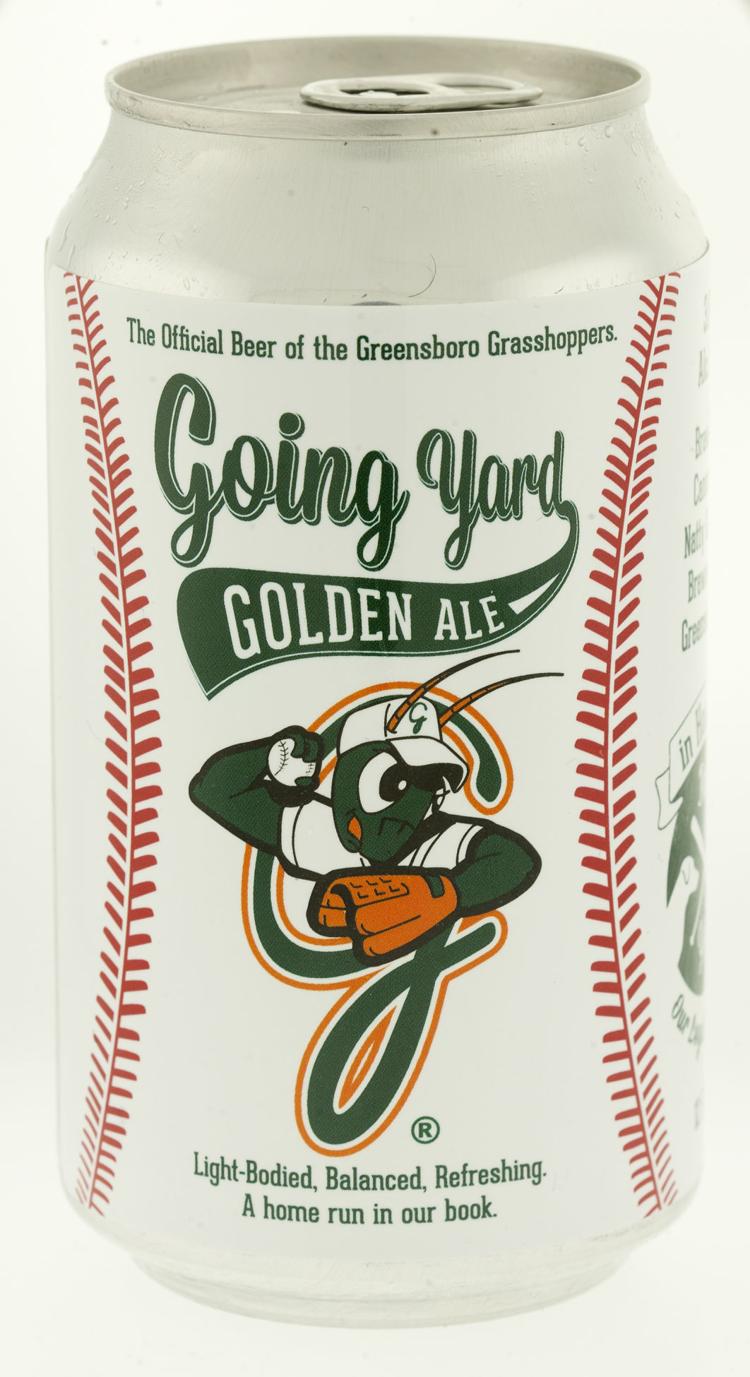 Contact Richard M. Barron at 336-373-7371 and follow @BarronBizNR on Twitter.
Concerned about COVID-19?
Sign up now to get the most recent coronavirus headlines and other important local and national news sent to your email inbox daily.