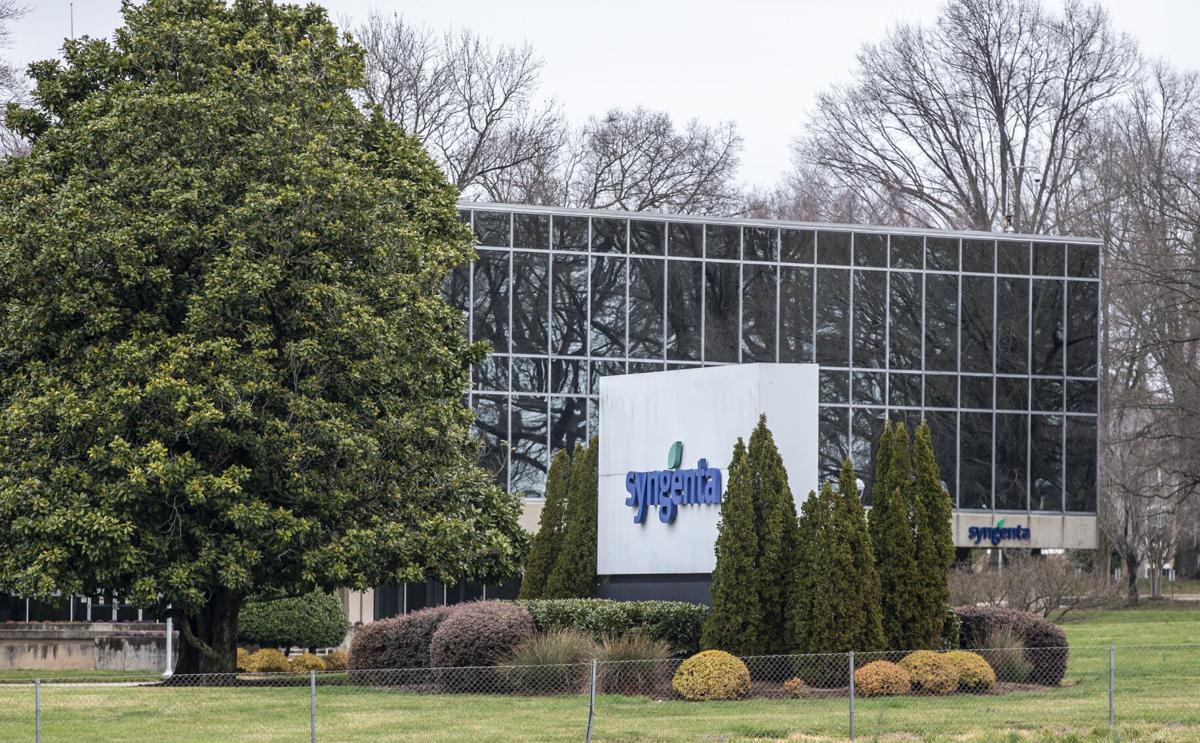 GREENSBORO — Syngenta Crop Protection said Tuesday it will keep its 650-employee headquarters here and invest $68 million to redevelop and rebuild a significant portion of its Swing Road campus.
The company, which has been discussing its options for a new site since mid-2019, said its original 70-acre home is the best fit despite looking at other sites in Guilford County, Research Triangle Park, Chicago and other areas.
It will build new offices and labs on the northern part of its property.
Vern Hawkins, president of Syngenta Crop Protection, said Tuesday in a virtual news conference that the COVID-19 pandemic caused some delay in the company's evaluation plans and changed its priorities for designing the new offices and labs.
The new operations will emphasize worker safety and flexible arrangements for some workers that may be able to work from home.
"A project like this takes a lot of partners because we were looking at so many different types of arrangements," Hawkins said.
The redevelopment process will likely take up to three years, he said.
Syngenta's jobs in Greensboro pay an average of more than $100,000 a year and include researchers and business executives in the agricultural field.
Syngenta, which is based in Switzerland with Chinese ownership, has been a fixture in Greensboro and North Carolina for decades, with more than 1,000 employees statewide, said Marqueta Welton, chief of staff of the N.C. Department of Commerce.
Brent Christensen, president and CEO of the Greensboro Chamber of Commerce, said he began in June 2019 talking to the company about its consideration of a new headquarters operation and he said he put together a team of people that included state economic development recruiters and Guilford and Greensboro leaders.
He said that the pandemic put the project "on pause" but not "on stop," and that the jobs it preserves in Greensboro are "certainly a bedrock in our community."
In addition to the 650 employees, the company also has 100 contract workers.
Elected officials from the city and county in January 2020 approved an incentives package worth $3.6 million for Syngenta.
The money came with a catch: Syngenta must retain its local workforce of 650 employees and has to invest at least $68 million in its Greensboro operation, which serves as its North American headquarters.
City Council approved an incentives deal worth $1.7 million by an 8-1 vote. The Guilford County Board of Commissioners approved $1.9 million in county tax incentives with the same strings attached.
Syngenta, which sells agricultural chemicals and performs biotechnology research, operates a 70-acre campus and 17 buildings on Swing Road.
The company said that the site was established in the mid-1960s and renovations or a relocation are a necessity.
The incentive money would be paid over 10 years and only if the company fulfills its obligation to retain all 650 jobs and invests $68 million.
Hawkins said the agriculture business is growing and there may be expansion opportunities for the company in coming years, but he could not say when.
Contact Richard M. Barron at 336-373-7371 and follow @BarronBizNR on Twitter.