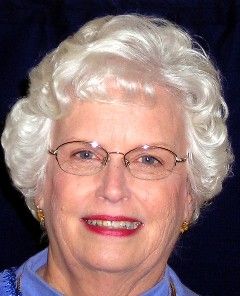 PLEASANT GARDEN — In 1947, Pleasant Garden had three grocery stores, all within a block. The largest and most modern was Cheek's Superette — the anchor store in the shopping center constructed by J. Frank Ross.
A soda shop, appliance store, furniture store and beauty shop were the other businesses. The soda shop became first Ila Burris's Variety Store, then the first location of PG Drugs. Cheek's Superette expanded first to take in Hunt's Furniture, and eventually the rest of the businesses. Today, Patterson's Carpet uses the entire center.
The former Cheek's, located across the Neeley Road intersection, was once the Pleasant Garden Company Store. It became Willard's. While I am not sure of the owner's name, William Oscar Willard was a resident in the 1940s. Perhaps there is a reader who can correct or confirm. It was located in the lot that is Huff's gas station.
After being destroyed by fire in 1941, Tucker's Store soon reopened in a building that also housed a gas station and garage. This building was razed in order to build a Subway seven years ago.
Another commercial district opened in 1947 when Wade Richardson began a larger shopping center about three blocks to the north on Pleasant Garden Road, beginning at the southern end with a new Pleasant Garden Post Office for his wife, Postmaster Beatrice Coltrane Richardson; a café, and Dr. Wesley Richardson's dental office filled in the rest.
Richardson, who made his own cement blocks, expanded the center as the need arose. The first addition came when William Hunt moved up the road from the Cheek's center. Coble Hardware (Frank Coble) supplied building materials, and a gathering spot for tradesmen to take a break. When George's Trading Post (George Taylor) vacated his space, Nova Fields' Pleasant Garden Department Store followed; O.K. Boone followed her.
Gray Jewelry may have been a mere 10-12 feet wide, but there was enough space to showcase watches and rings, and a work space for Ben Gray to repair watches. Within two years of the initial occupancy, spaces were added for Dr. Fagg Nowlan to set up practice and Gilmer Jones to establish Pleasant Garden Barber Shop. The doctor's office later became Pleasant Garden Beauty Shop; spaces at the north end were added to house an insurance agency, a florist and even apartments.
In the midst of a pandemic, this shopping center is undergoing its first remodeling and rebirth with new tenants.
It all followed Mary Ann Yow opening PG Country Market in 2019. G.R.I.T.S. Southern Décor (Vicky Berry Walker) moved in before Thanksgiving 2020. Small Engine Service and Repair (Keith Kirkman) has opened in the department store location. Southern Sass Salon has opened in the space that first housed the dental office, and Rooted Studio, (Kayla Malek) offering faith-based yoga, has moved into the beauty/barber shops.