REIDSVILLE — N.C. Rep. Jerry Carter is being treated at Duke University Medical Center in Durham for a rare gastrointestinal disorder, according to a recent email from the state legislature and reports by Carter's family on social media.
In early July, Carter's wife Brenda Bruton Carter posted news of the Republican lawmaker's diagnosis of idiopathic myointimal hyperplasia of mesenteric veins, or IMHMV, on Facebook.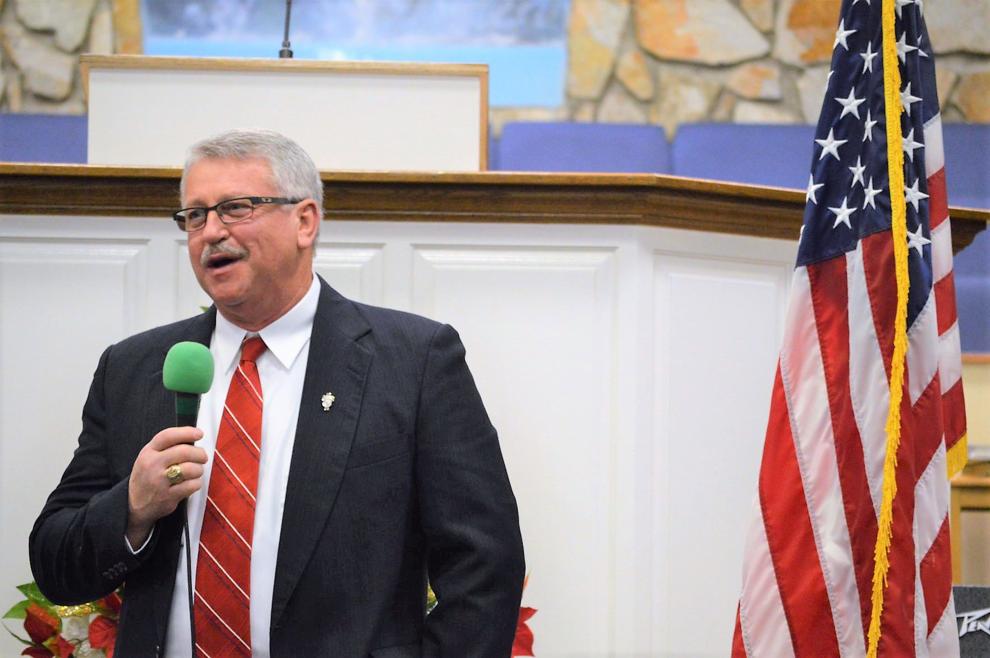 She explained that Carter would be hospitalized at Duke for a week or more while internal medicine experts from across the globe weigh in on his treatment and physicians seek to restore lost nutrients to Carter's system.
"He is the first case here at Duke, and they want to make sure they handle it right,'' Carter's wife wrote on Facebook. "Consults are coming in from all over the world.''
Information about when Carter, 66, is expected to return to his legislative duties was not immediately available. Elected in 2018, Carter represents House District 65, which includes Rockingham County.
First discovered in 1991, only about a dozen cases of IMHMV have been written about extensively in medical journals, according to the National Institutes of Health.
And little is known about the cause of the illness that often mimics inflammatory bowel disease, medical experts said in NIH publications.
The disease is best treated surgically when medication fails to halt symptoms in the rectosigmoid colon, such as severe abdominal pain, weight loss, and bloody diarrhea, the NIH reports.
Until recently, IMHMV was typically seen only in younger adult males who were otherwise healthy, NIH reports detailed. Now, however, more older men and women are being diagnosed with the condition, an NIH report said.
In early June, Carter spent four days at Annie Penn Hospital in Reidsville where he was diagnosed with acute colitis and diverticulitis, according to his legislative assistant Teresa Lopez.
He returned to Raleigh to his regular work with the General Assembly just after Memorial Day, Lopez said in June, explaining that Carter was able to conduct much of legislative business via computer and phone while an inpatient.
Carter is founder and pastor of Reidsville Baptist Church. He made a successful bid for reelection in November and his current term ends on Dec. 31, 2022.